In this article:
Overview
Our comments report helps to create clarity from open-ended feedback leveraging advanced text analytics. To get the most from the comments report, start at a high level and review basic information like the number of comments, overall comment sentiment, and key themes. Then take a deeper dive to read individual comments by clicking the comments tab.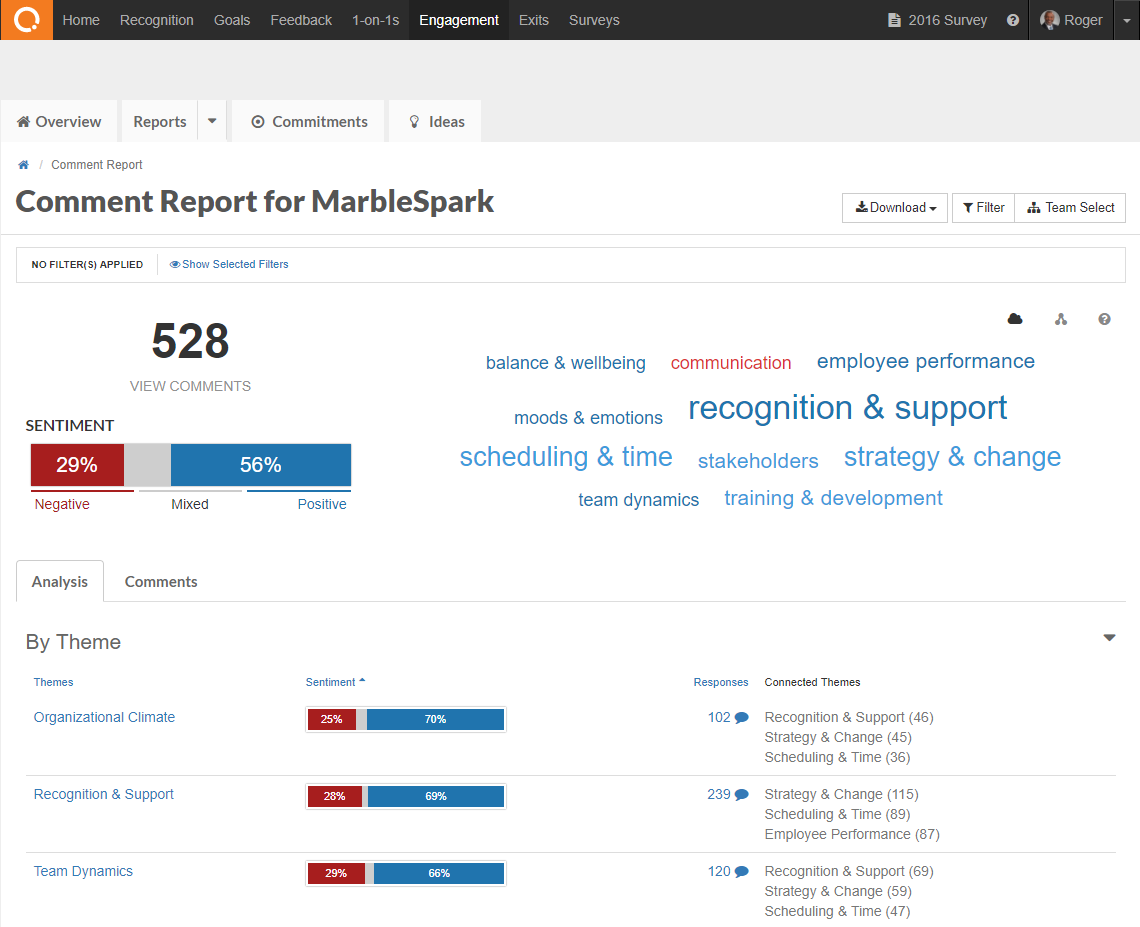 Analysis Tab
Click the Analysis tab to review your comments by themes, questions, or a specific demographic. You can expand any section to see sentiment and themes for that area of your data.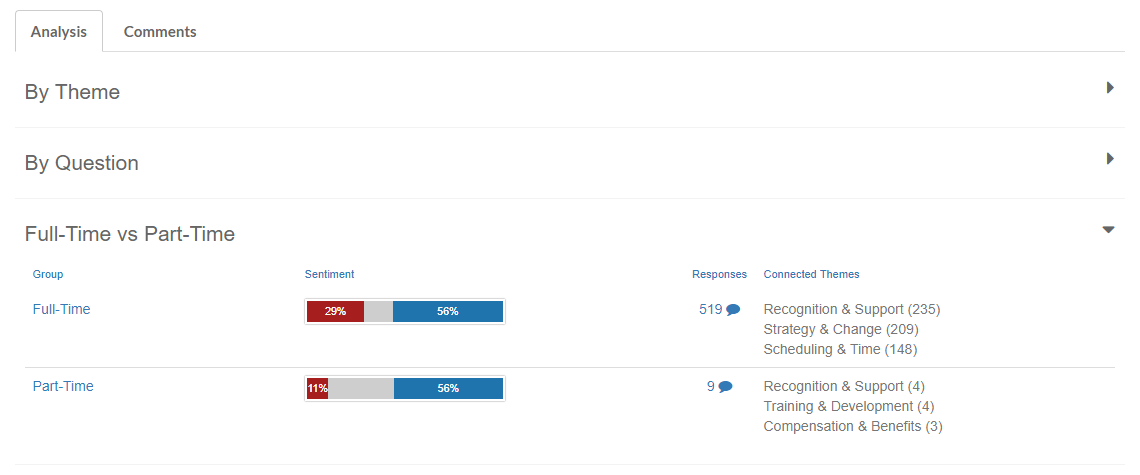 Comments Tab
Click the Comments tab to read comments directly. You are also able to see the sentiment and themes assigned.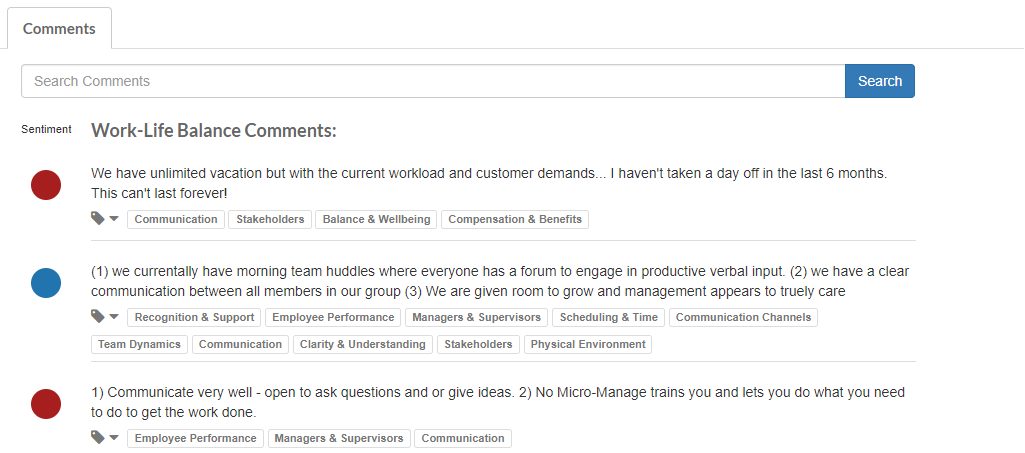 Comment Searching
Type in a keyword or phrase, click search, and the comments will show with that word or phrase highlighted.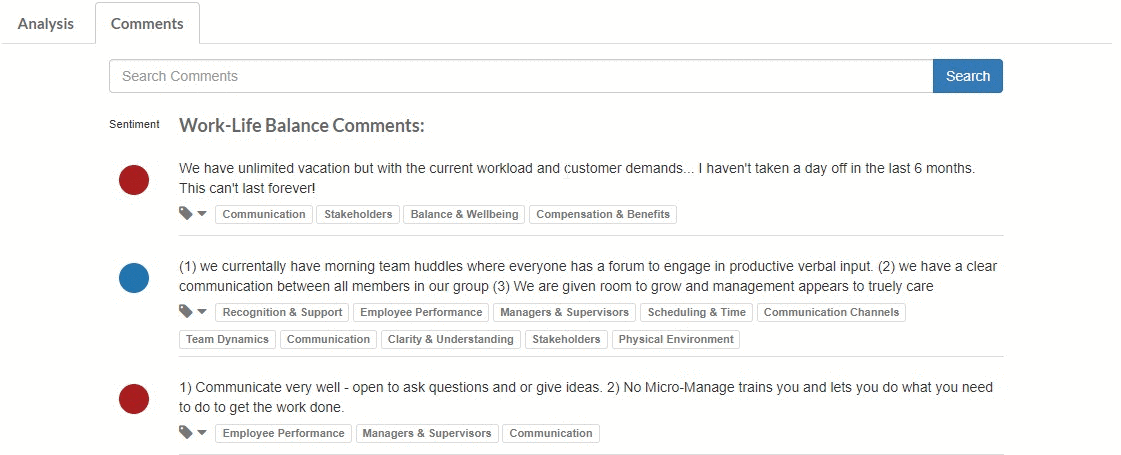 Comments Sentiment
Comments are assigned one of three sentiments (Negative, Mixed, Positive).

How to Edit Sentiment?

Comments Themes
Comments have been categorized into 36 different engagement themes. You can add, edit or delete themes on any comment. Click here to see our glossary of themes.
How to Edit Themes

Legacy Comments Report
Select Question
The report defaults to all questions in the order that they appeared on the survey. If you want to show responses for just one question you can select it using the menu you see below.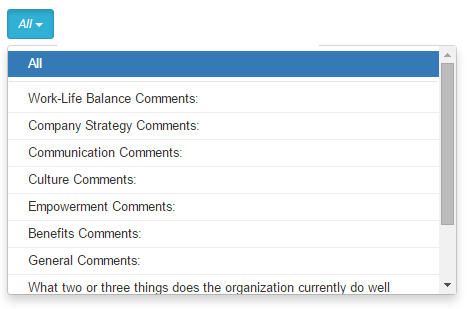 Keyword Search
You can search comments for words or phrases. Just type the word(s) into the search field and click "Search". If you want to find an exact phrase, be sure to enclose the words with quotation marks (example: "work group").

Theme Comments
To help with reviewing and analyzing your comments, you may tag your comments with themes. To do this click the tag icon next to the comment you want to tag. You can then add or remove themes for that comment.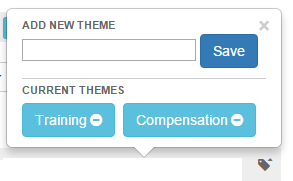 You may then filter your comments by the themes you have created using the Theme dropdown menu.