As an Administrator, you can customize settings for your organization and launch cycles via the Administration section of the site.
Where: Administration is accessible from both the panel at the left and from the drop down menu in the top right corner of your account.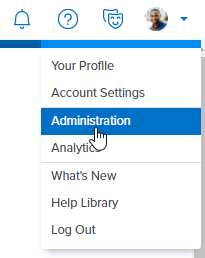 What: Administration is your starting point for every function you will need to conduct as an administrator of Quantum Workplace. This is where you will manage your organization's overall settings across all features, update your employees' information, and launch Pulse Surveys, Feedback, and 1-on-1 conversations.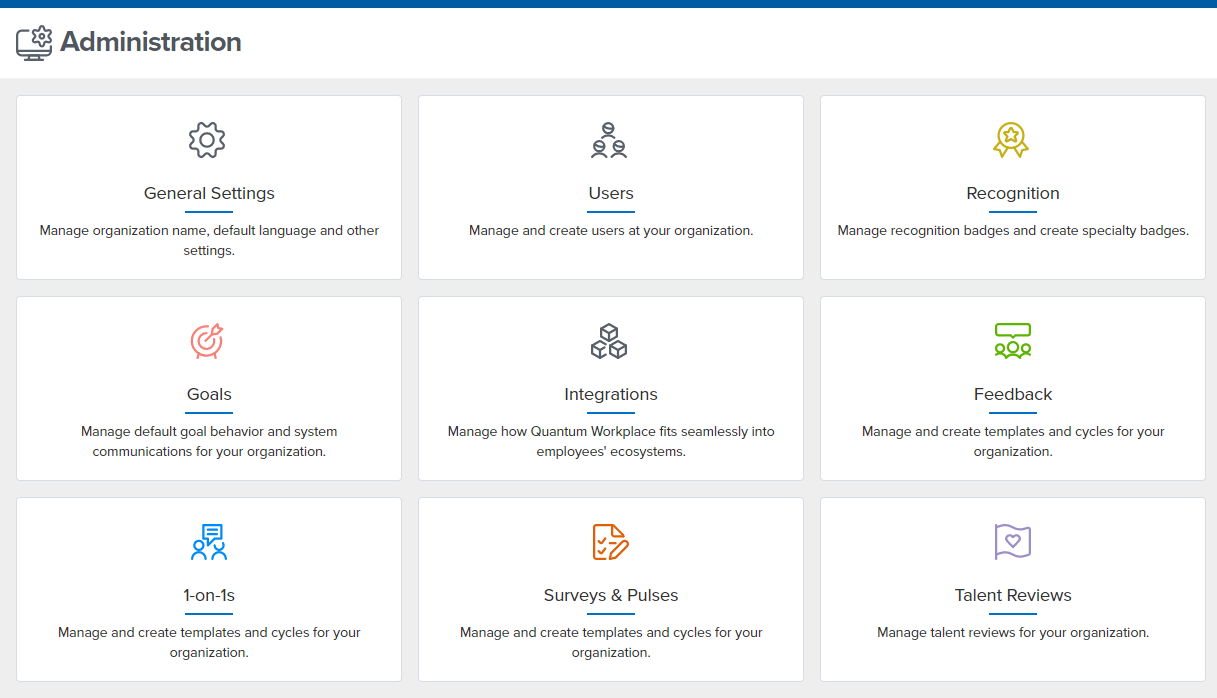 Who: Administrators are the only users who have access to this page. Focused Admins have an Administration page as well, but they have fewer capabilities than Full Admins.


Sections within Administration for Full Admins:

From within each section inside Administration, Full Admins can take the following actions: