As part of your Engagement Survey setup, your CIM may enable Survey Assistant so that you can easily share files and survey details with your CIM.
In this article:
Overview
Survey Assistant in Quantum Workplace provides a secure way for you to transfer files with your CIM as part of the process of setting up your Engagement Survey. Your CIM will inform you if Survey Assistant is enabled for you.
General Settings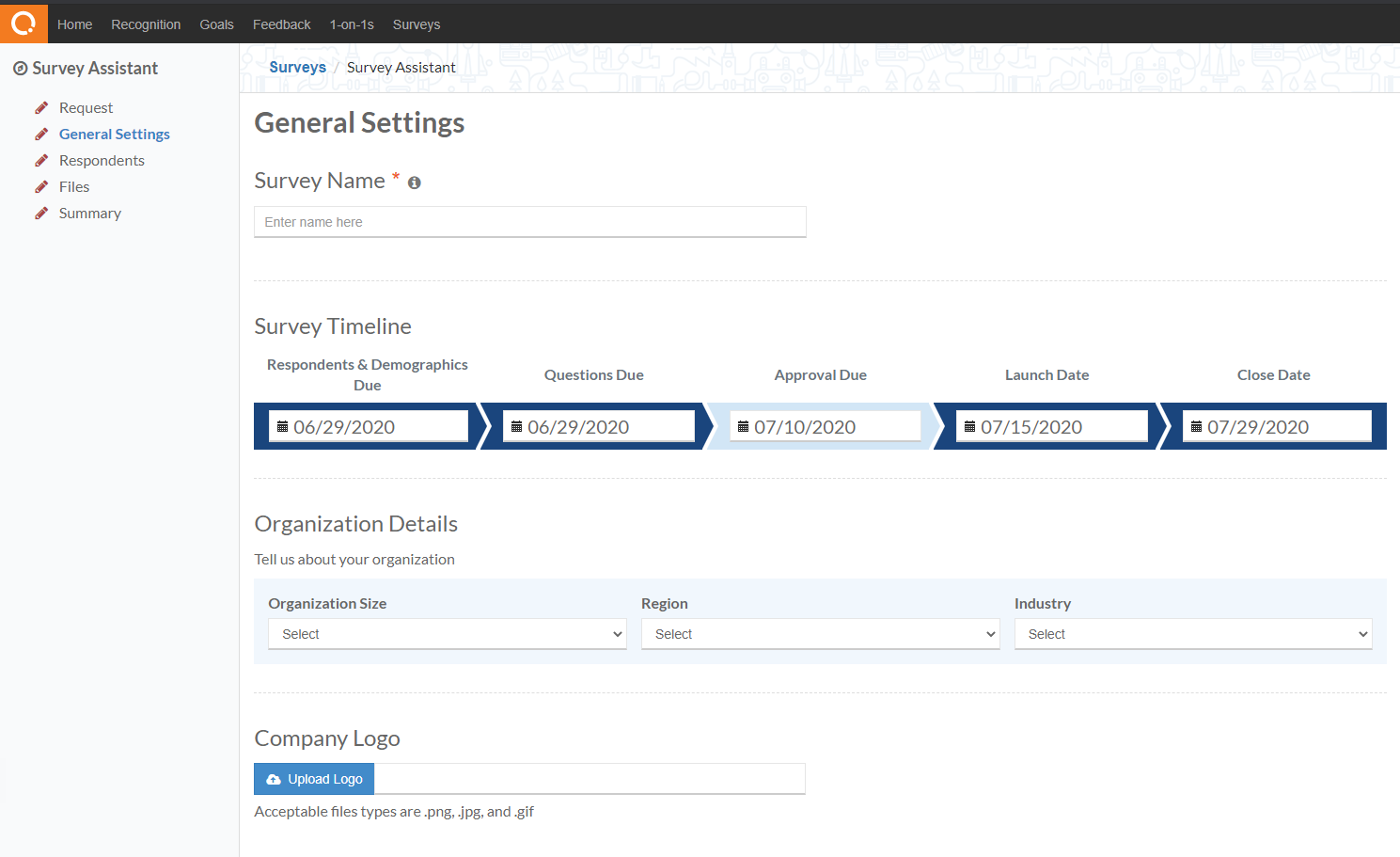 From the General Settings section, you can check your timeline and review and add key information about your organization's size and industry in order to receive benchmarking data. You can also upload a Company Logo to include on your survey if you choose to. Under the Miscellaneous section, you'll be able to specify who on your team should be contacted if your employees reach out to our Support team with questions that need to be answered by your team. Once you've entered your information here, you can click Submit for Review in order to share this information with your CIM.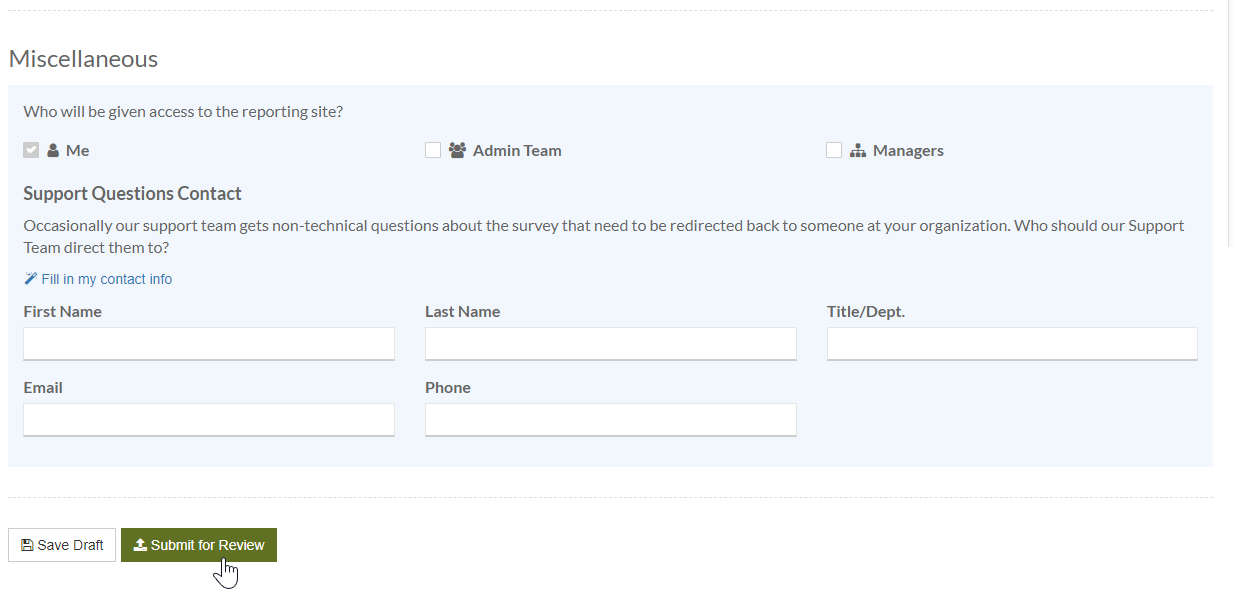 Respondents
The respondents tab is where you will upload information about your survey takers. Export from your favorite HRIS and upload a CSV or Excel file. Need a starting place? Try downloading this sample file.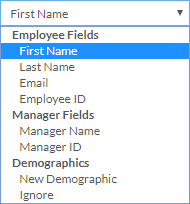 Once you've uploaded your file, you'll need to map the columns in your file as a New Demographic or one of these important data points:
Employee Fields

First Name
Last Name
Email
Employee ID

Manager Fields

Manager's Name (First + Last Name)
Manager's Employee ID

Or you can choose to ignore the data column if you do not want to add it as a demographic to slice your Engagement Survey data.
Validate Your File
Once you've added your employee demographics, click the Validate button. This will ensure your file is error-free and ready for your CIM to review. The validation will display a list of errors that must be fixed before you can upload your file. If you have trouble correcting these errors, you can just upload the Demographics file to the Files section for your CIM to review.
Files
The files section is where you will add your Survey Content and Communications files. Once you've uploaded your documents, click the "Share" button to share it with your CIM. If you're unable to validate your demographic file via the Respondents tab, you can upload that file here, too. Your CIM will reach out to you if there's any further information they need from you for these files.