Managers: Taking Action on Your Results
How Do I Mark my Commitments Complete? (Legacy)
Starting from your main Engagement Survey page, click the Commitments tab.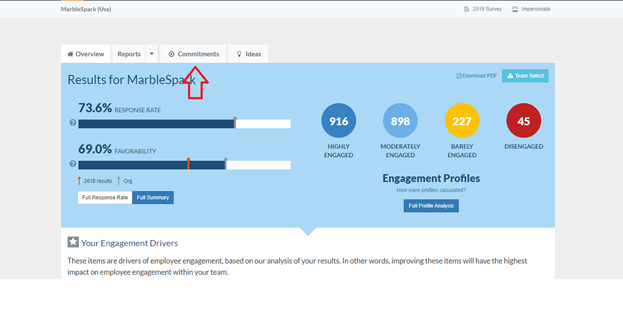 From here, you will a list of every commitment plan you are involved in (you may only have one). Select view plan next to the commitment plan of interest to see your commitments.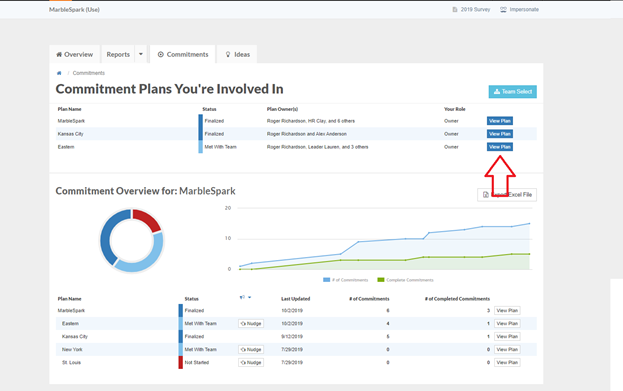 From this page, you will be able to mark each commitment complete.