In this article:
About Commitments
If you click the Commitments tab, you will see a list of the Commitment Plan or Plans that you are involved in. Click View Plan to open the Commitment Plan for a particular team.

Each Commitment Plan begins with 3 Critical Tasks that are automatically assigned to you. They are:
1. Review your results
2. Meet with your team
3. Finalize commitments
After you complete each task, make sure to mark it complete by clicking the Mark Complete button.

How to Add a Commitment
You can create your own Commitment or you can add a pre-made Commitment from the Ideas Library.
How to Add a Commitment from the Ideas Library:
From the Idea Library, Commitments are marked with a green bullseye icon. Click on any Commitment for more information and to add it to a Commitment Plan: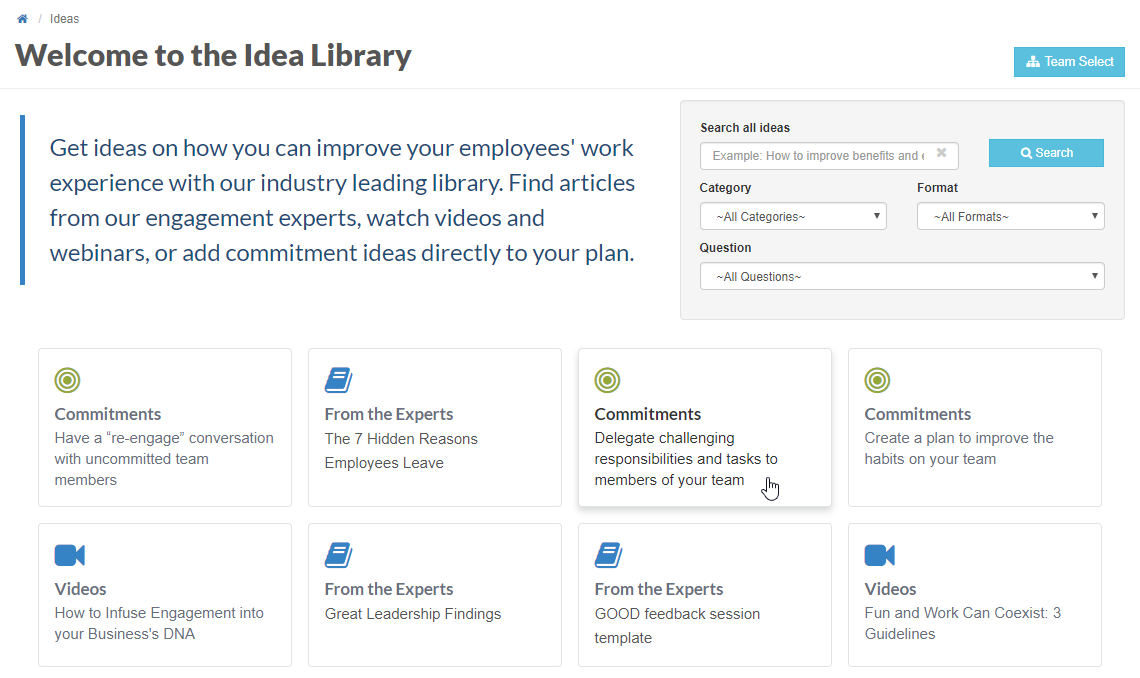 If you own multiple Commitment Plans, you will be able to select which Plan or Plans you'd like to add this Commitment to. Then, click Add Commitment Idea.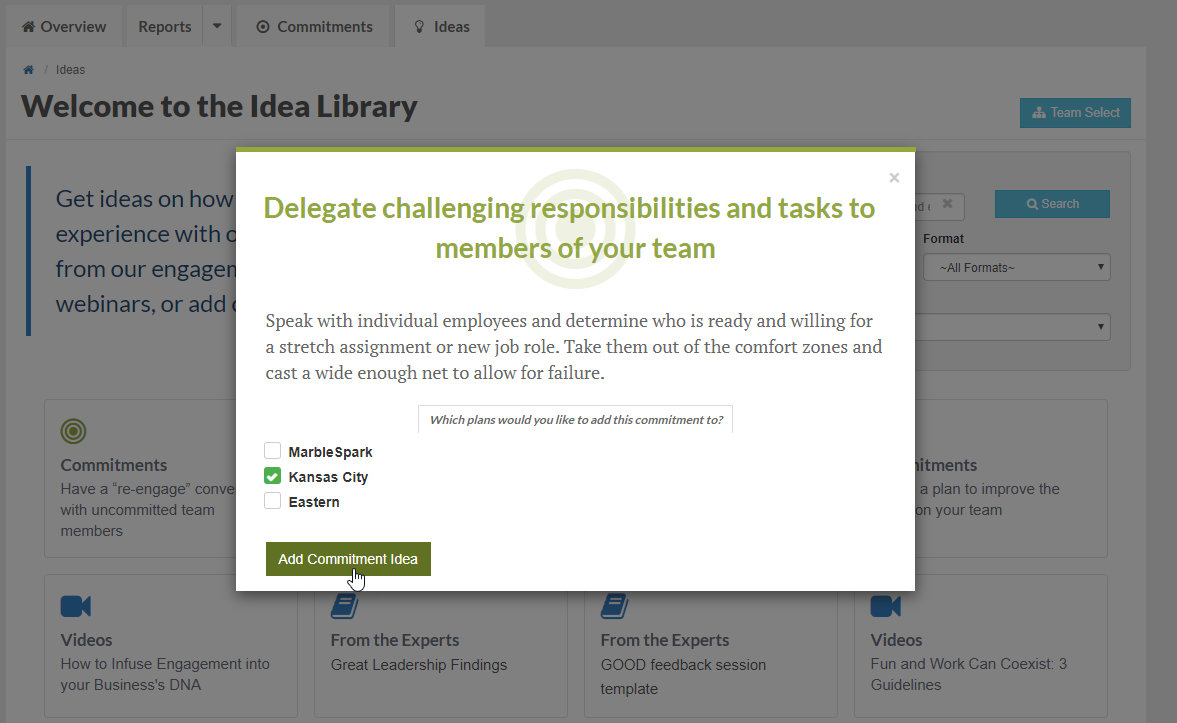 If you return to your Commitment Plan, you will see this newest Commitment has been added:
How to Add your own Commitment:

You can also add your own commitments by clicking the blue Add a Commitment button.

Then, type in your Commitment and add a due date if you like. If you should not be designated as the owner of this particular commitment, you can click "No" under Are you the owner of this commitment? and select one of your colleagues (who is on your Commitment Plan) to be designated as the owner. Then, click Create.

How to Edit a Commitment
When you hover over a commitment you see buttons appear to the left of the commitment. You can use these buttons to edit, delete, and rearrange commitments:

How to Add a Comment to your Commitment:
You can document your progress on a commitment by adding an update to the field below the Commitment:

How to Mark a Commitment Complete
Once you have completed a commitment, you can mark it complete. This will help leadership see the progress that is being made on commitment plans.