How to Use Private Notes
You can take private notes on anyone in the organization. They can be personal notes (strengths, hobbies, etc.), notes to discuss, or coaching notes for your next 1-on-1.
To take a note:
Search for the employee to view his/her profile.
Click the Private Notes button.
To enter a new note, click on the green New Note button.
Enter the title and text for the note and then click on the blue Save button.
To edit an existing note, simply click on note.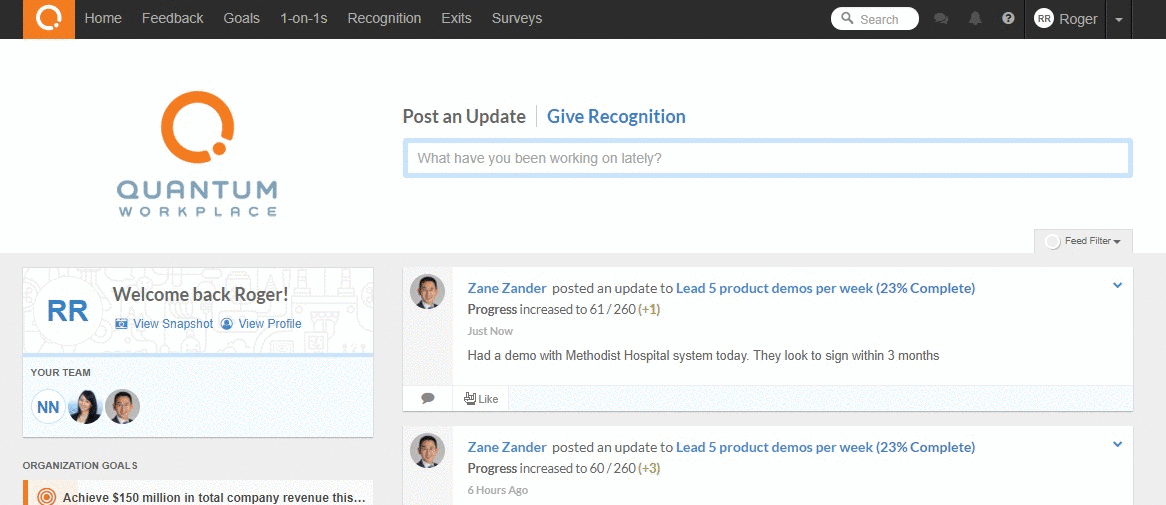 To access notes from a 1-on-1:
Click on 1-on-1s in the top tool bar.
Locate the 1-on-1 and click on the blue View button.
Click the Snapshot button under the employee's name.
Click on the Private Notes tab to view any notes.
From both of these views, you can search, add, edit or delete any private notes.