This article explains how direct managers, upline managers, and Admins can provide Talent Reviews for any employee at any time via the employee's profile or Snapshot. You'll also learn how to use Talent Review Analytics to view Talent Reviews for everyone in your down line.

Not in this guide: Admins can launch a Talent Review cycle to prompt managers to provide Talent Review Ratings for their employees.

How to Update Talent Reviews from the Employee's Snapshot
You can provide a Talent Review rating for anyone in your down line via their Snapshot at any time. You can access your direct report's snapshot by clicking on their avatar under the Your Team heading on your Home Page and selecting the Snapshot (camera) icon.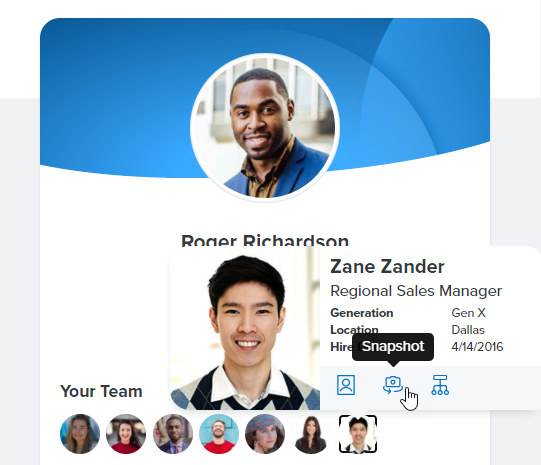 For all other downline reports, you can search for the employee to open their profile page and then select the Snapshot icon to view their Snapshot.


Once you have opened the employee's Snapshot, click on the Talent Reviews tab. From here, you will see a history of any Talent Reviews this employee has received, and from whom. On the right you'll see where this employee falls within our four performance and growth quadrants, as well as resources and strategies we recommend to consider in your role as a manager to this employee. Click New Talent Review to answer the three Talent Review questions about this employee.

How to Edit or Add Talent Reviews from within Analytics
Admins are able to view and update Talent Review ratings for anyone in the organization through Analytics, and managers are able to view and update Talent Review ratings for all employees in their down line via Talent Review Analytics.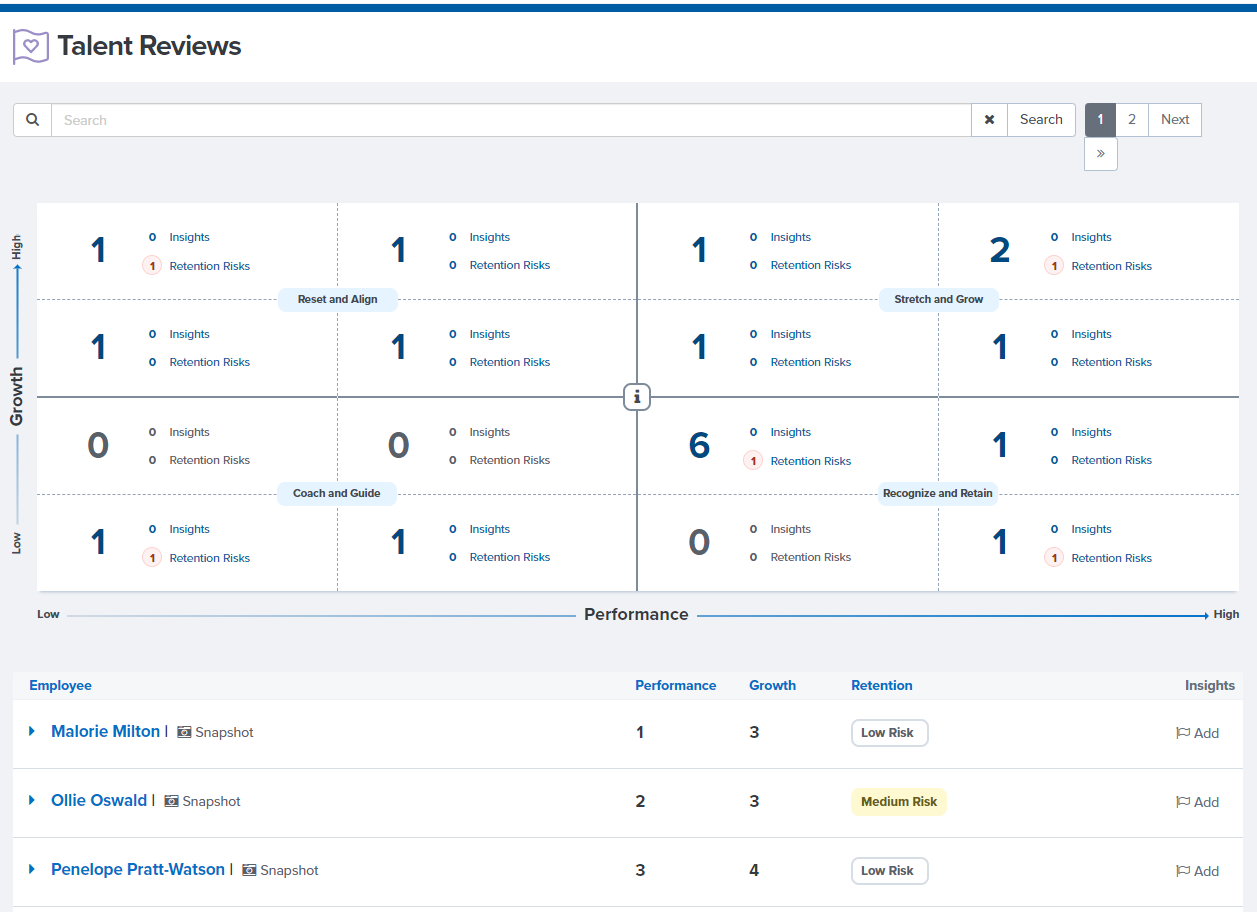 From your Talent Review Analytics page, you will see a performance and growth grid; every employee in your down line who has received a Talent Review rating will be mapped here. Below the grid, you will see a row for every employee in your down line; for employees who have previously received Talent Review ratings, their average scores will appear here. You can expand the drop down menu to view a history of all Talent Review they've received and who gave them each score.

You'll notice an edit icon next to each score. You have the ability to edit any Talent Review ratings you have visibility into, including scores that were provided by others. We have enabled this feature to give maximum flexibility to our customers to decide how they conduct Talent Reviews.

If you edit someone else's score, an edit history will display under Details so that it's clear what the original score was and who edited it.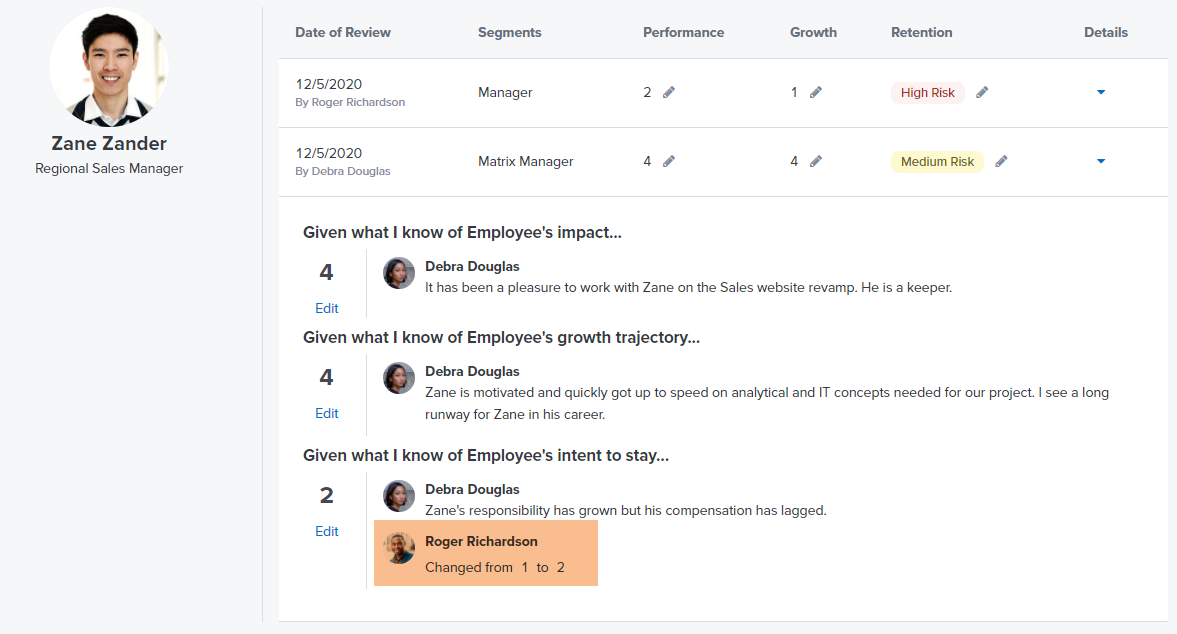 To add a Talent Review rating, click Snapshot for the employee you would like to update. This will take you to their employee Snapshot where you can view and update their Talent Reviews.