Employees can request feedback from their colleagues using the Request Feedback button on the Feedback Home Page.
As an employee, you can request feedback for yourself or on behalf of another person via your Feedback home page. Click the "Request Feedback" button from the upper right corner to begin: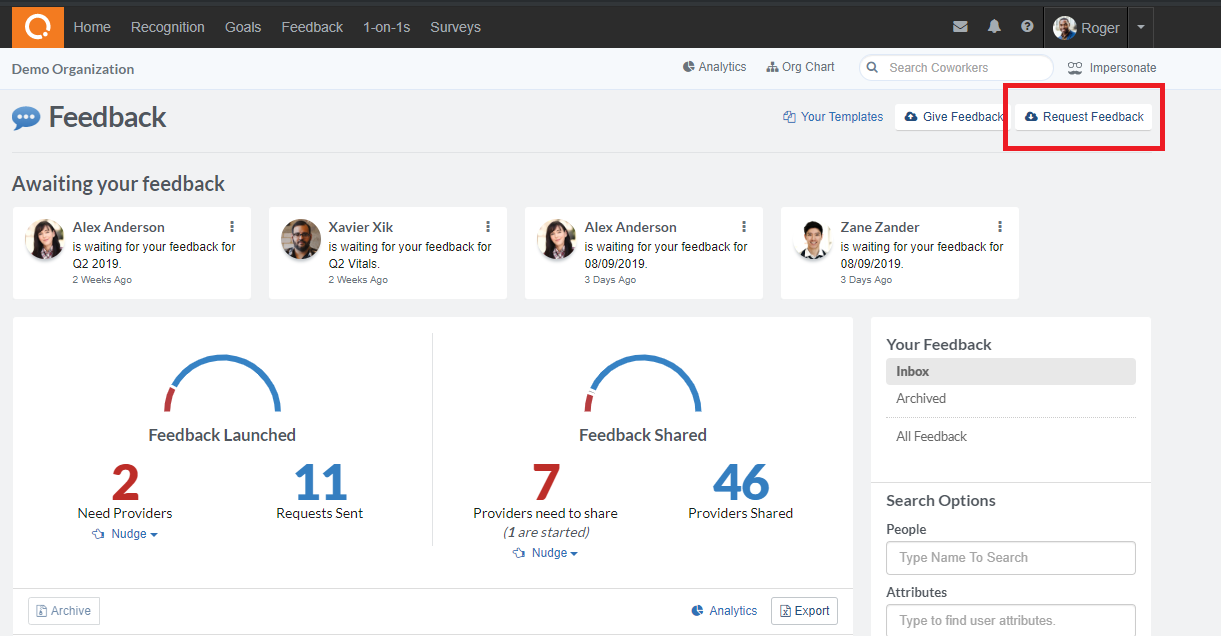 On the following screen, you will be prompted to be select who you would like to request feedback for (either yourself or your employees who report directly to you).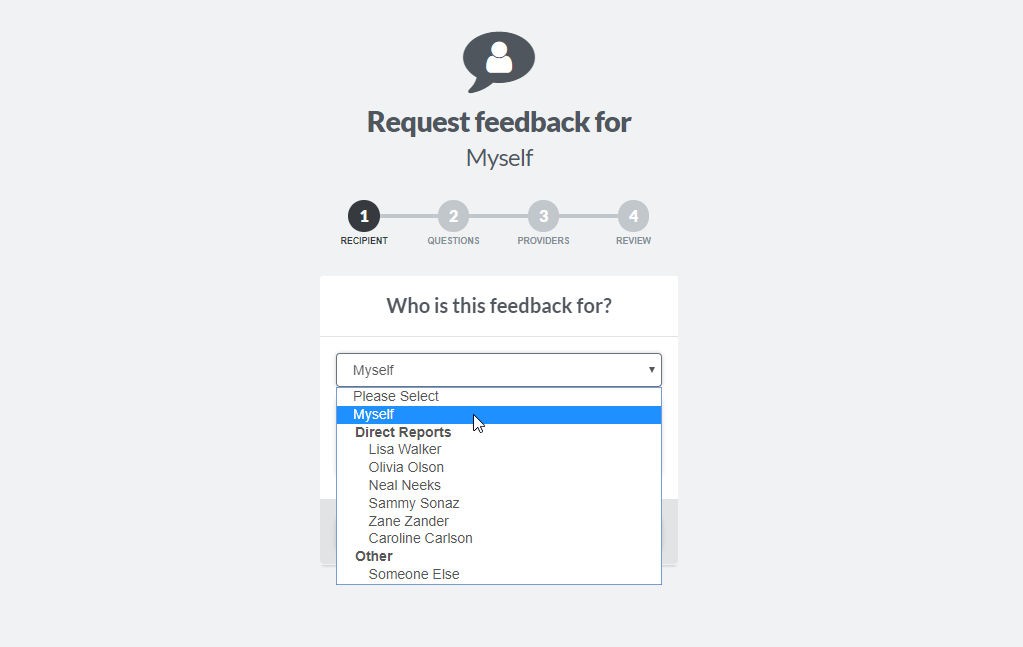 Next, click Create Your Questions or click Use a Template to choose from a pre-built question set: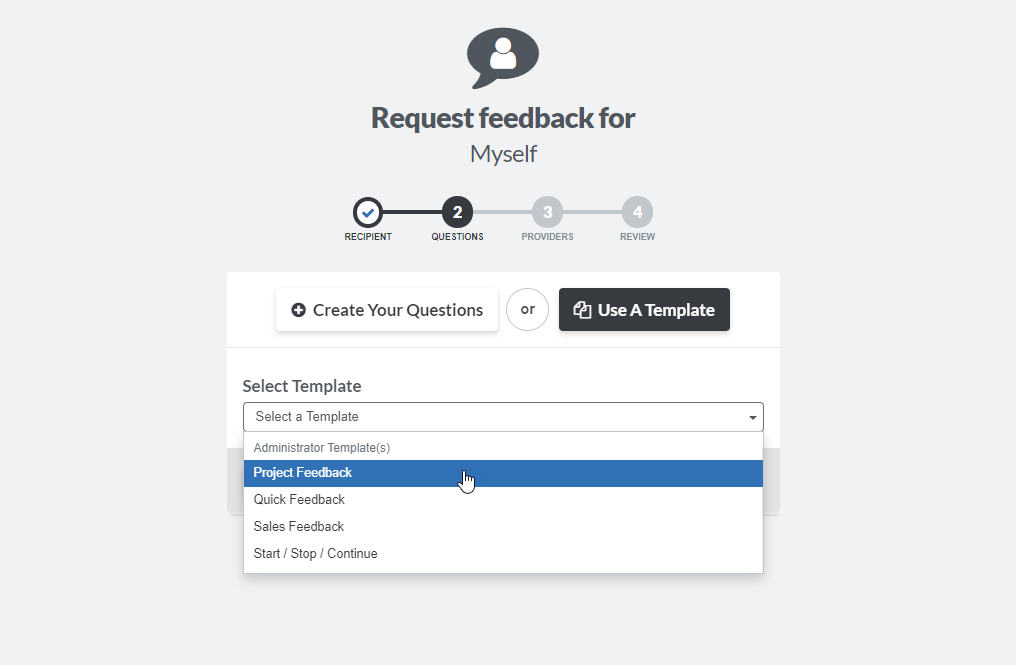 Finally, enter the names of the coworkers you would like request feedback from under Select feedback providers. Under the Report Title heading you can choose to add a title for your request (e.g., Feedback on Training Session). Add any context or instructions for your feedback providers and click next.
Note: You can request Feedback from people outside your company by entering their email address in the Select feedback providers field.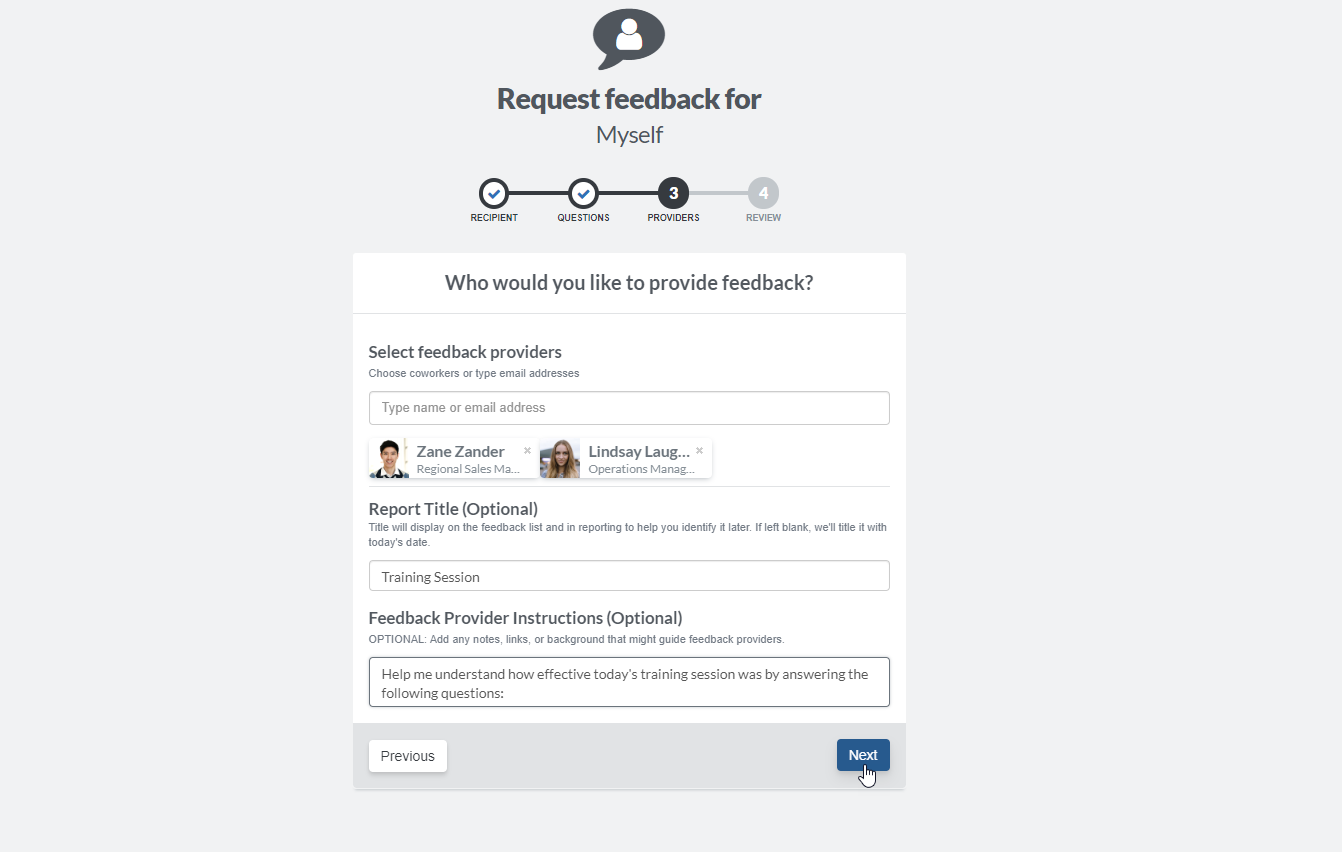 Finally, review your request and click Send Feedback Request. Feedback requests will be sent immediately.