How to Request Feedback
You can request feedback for yourself or on behalf of another person via your Feedback home page. Click the "Request Feedback" button from the upper right corner to begin: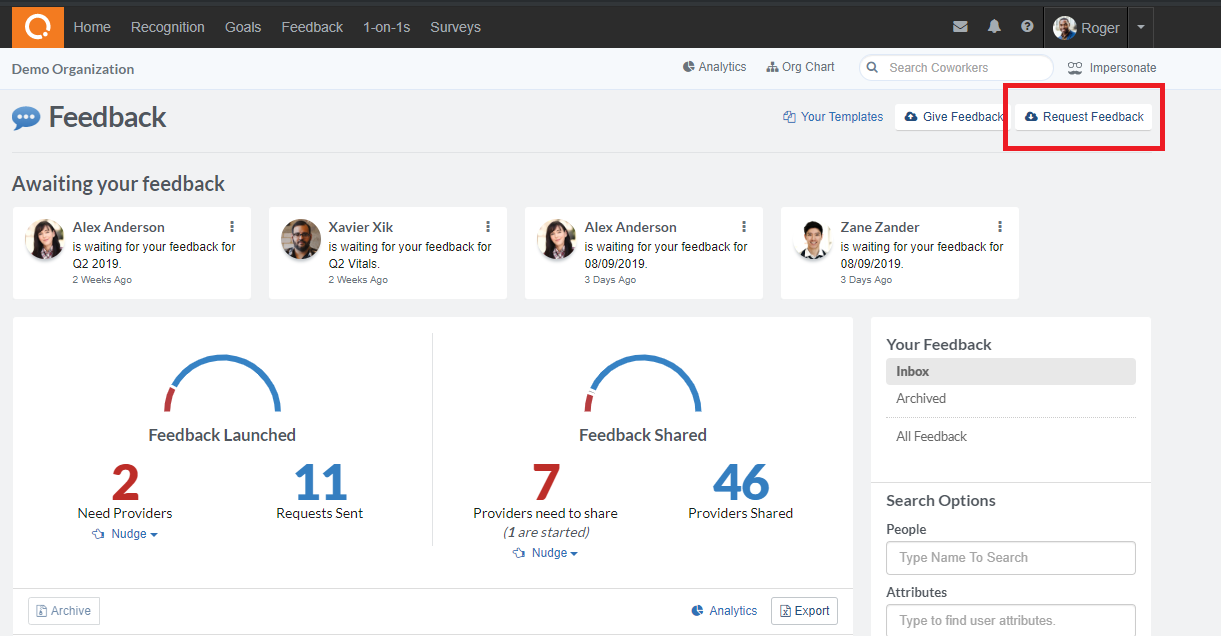 You will be prompted to be select who you would like to request feedback for (either yourself or your employees who report directly to you), the template (these will be predetermined by your organization), and the feedback providers. The feedback providers you selected will be notified via email.

Note: You may enter any email address to invite people who do not have Quantum Workplace accounts to provide Feedback (e.g. customers, external parties).