How To Extend a Feedback Session
Admin users can extend the due date Feedback to give Feedback providers additional time to provide Feedback.
In this article:
Overview
As an admin, you can extend a feedback session once the cycle's lock date has passed. This provides the cycle's Feedback providers with additional time to provide their feedback.
Learn more about administrator functions for Feedback.
How to Extend a Feedback Session
To extend a Feedback session: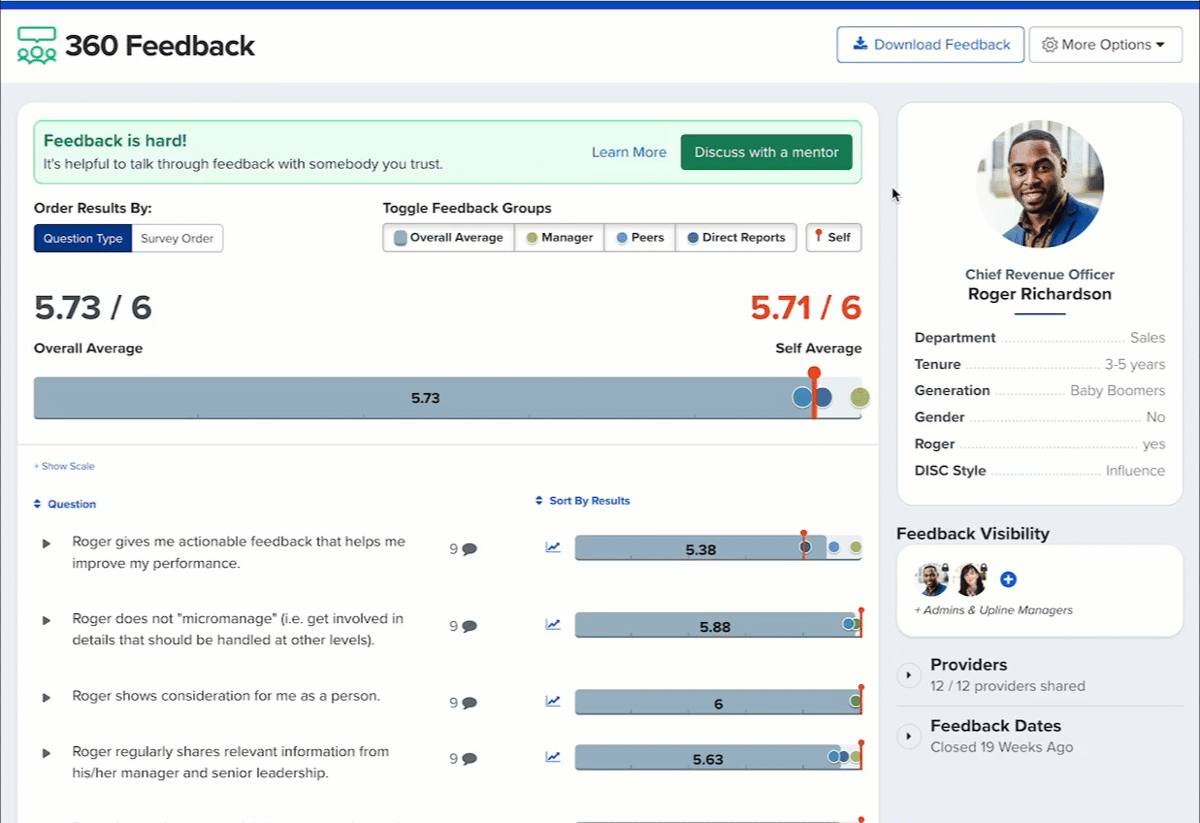 Navigate to the Feedback session that is past its cycle lock date
Click and expand the More Options drop-down menu in the top-right
Click Extend Feedback
Click the Extend To field to select the new due date
Click Save
The Feedback session will be extended to midnight on the selected date, feedback providers are not notified of the extended due date.
A Feedback session's visibility date is not affected if a Feedback session is extended. Learn more about Feedback visibility.
If the extended Feedback is a Focused Feedback cycle, feedback can still be collected and shared after the cycle's lock date. Learn more about Focused Feedback.
Change Extension Date
After extending a Feedback cycle's due date, click Change Extension Date under More Options to: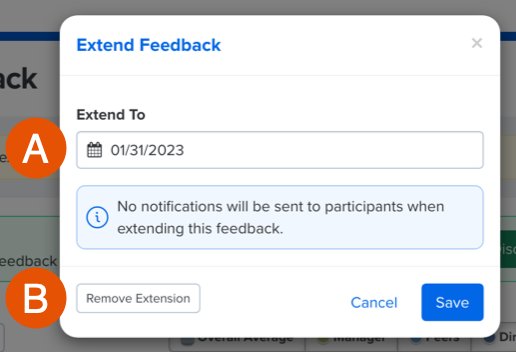 A. Extend To: Change the extended due date
B. Remove Extension: Restore the original due date