How Do I Extend a Feedback Session?
As an admin user, you can extend a feedback session from a feedback cycle that has already closed. To begin, open the Feedback session you would like to extend by clicking View Feedback from your Feedback Home Page.
Then, click the drop-down menu with the gear icon and select Extend Feedback.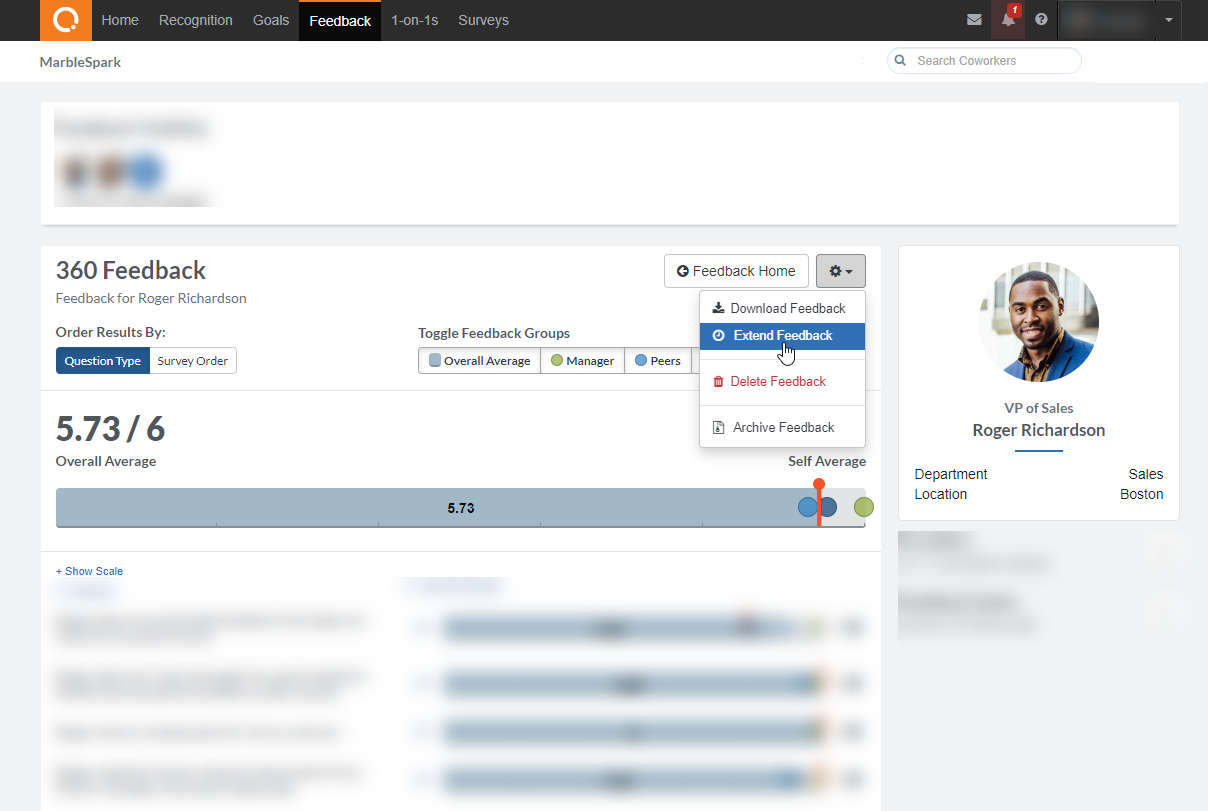 From the pop-up that appears, click into the Extend To field to set the new due date for providing feedback. Then, click Save.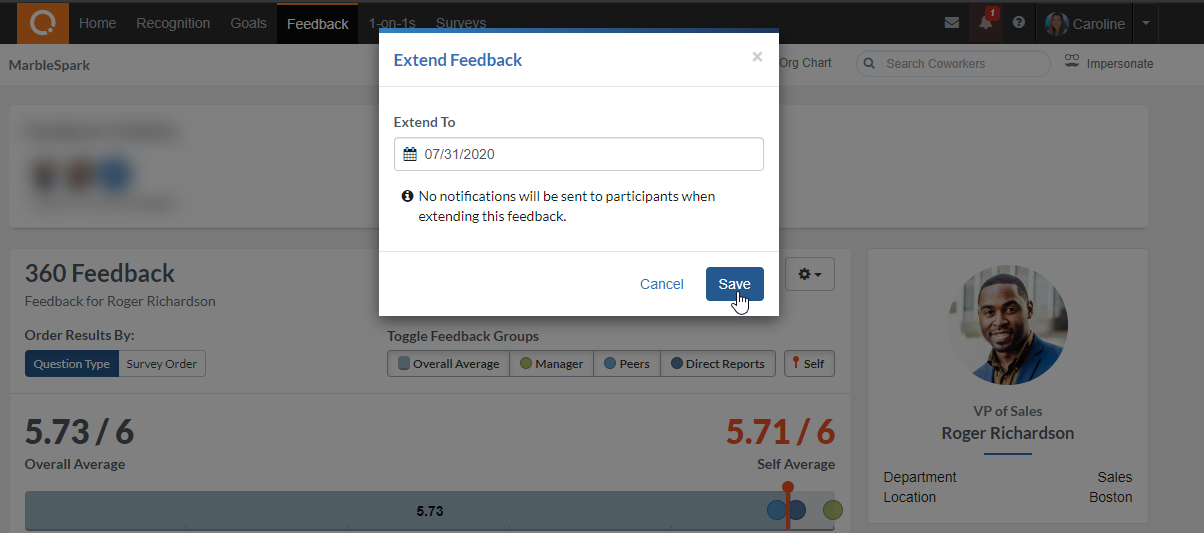 This Feedback session will now be extended to that date. Feedback providers will not be notified that you have extended the due date.