Launching Your Engagement Survey
What is the ME Report?
At the end of the survey, your employees will receive a "My Engagement (ME) Engagement" report, which is a personalized report that provides immediate feedback on their engagement with your organization. The ME report provides suggested actions employees can take to improve their own work experienced based on their survey responses. The ME report is confidential; each employee is the only person who has access to their own report. Employees will have the option to download the report as a PDF or email themselves a copy of the report.

If you do not want your employees to receive a My Engagement report, please inform your Customer Success Manager as part of your survey set up process.
*Pulse platform version of the ME Report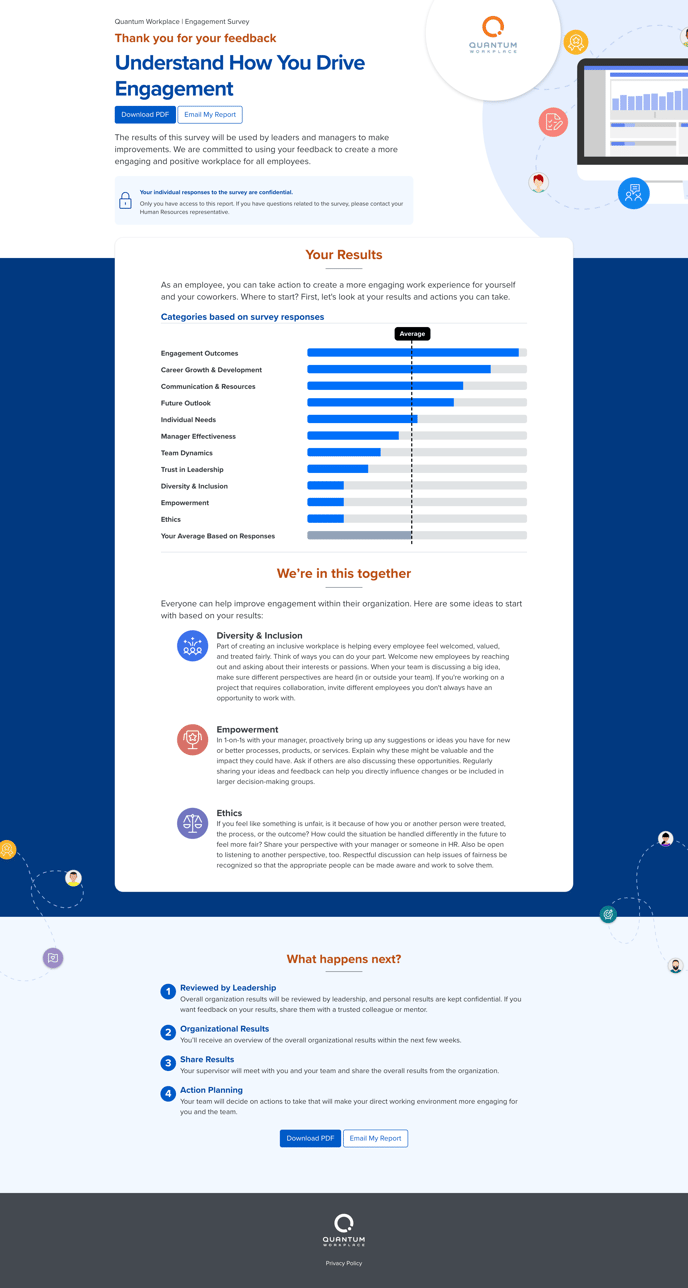 *Engagement platform version of the ME Report