A 1-on-1 refers to any performance-focused conversation between two employees (typically a manager and direct report) that can range from lightweight check-in to a more formal performance review. Our 1-on-1 feature allows any two employees to respond separately to specific prompts, review the other person's responses, and then meet to discuss in person. Our 1-on-1 tool equips employees and managers effectively prepare for an in-person conversation in order to maximize their time together.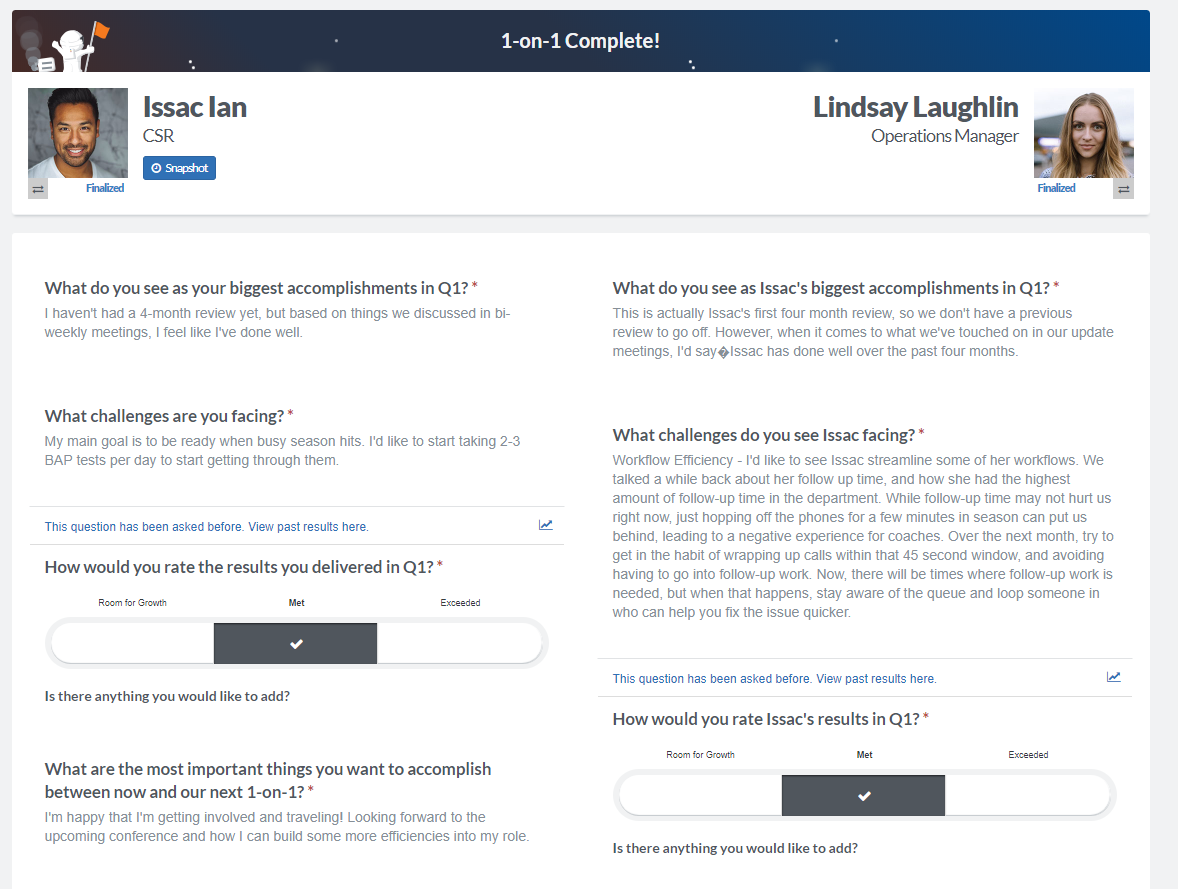 Use Cases for 1-on-1s
1-on-1s can facilitate key conversations between managers and direct reports throughout the year.
Quarterly Goal Progress Check-ins

Align on progress against goals and identify any obstacles causing employees to fall behind on goals

Monthly Check-ins


Stay in tune with life events, general progression of performance/development goals, feedback on projects, questions employees have, etc.

Annual Goal Setting


Meet to discuss performance and developmental goals before finalizing them