Leadership Involvement
If leaders are not actively participating in the discussions with your platform, it could potentially send an indirect message that the behaviors and tools are not valued, especially if the leadership team is 'too busy'. Encourage your Leadership Team to be involved in the discussion and acknowledge the stories being shared. Strive for the right behavior by leading the way.
Tip: Set a weekly calendar reminder for yourself to recognize some of the great work from the week!
Find Your Champions
Identify a group of employees that are excited about the new tools. Leverage their actions to build momentum with other team members! Encourage them to share feedback from peers on how to create the visibility.
Tip: Find champions in all areas of the organization.
Monthly Spotlight
Encourage Leaders to share some of the posts that they appreciate. They could spotlight posts for multiple reasons – high impact, above and beyond effort, or even if the leader would have no visibility if the post wasn't public. This could be during a team meeting or even in a team email. The key here is that the monthly spotlights are genuine.
Tip: Mix it up! Encourage leaders to highlight all types of posts.
Leverage Performance Communication Channels
We've built various forms of communication and notifications into the tool to pull people in at the right times. Are you using all of these?
Display the team's recognition in a common area on a TV or Virtual Board that employees visit. The real time updates of Recognition allow employees to stay up to date on what recognition and appreciation is happening in the organization!
Turn on weekly Goal Update emails. That way employees receive regular emails on what is happening within the tool.
Use @mentions to bring people back into the tool. You can mention people in posts and they will be notified via email.
Tip: Use the methods above that work best for your culture.
Make it a team competition
Have teams or departments compete against each other for the highest usage. The winner at the end of the month could get an organization sponsored pizza party or happy hour.
Additional Resources to Help with User Adoption

Employee Recognition
[blog] Why Employee Recognition is Important for Business Performance
The last section about how to effectively approach recognition can be helpful to share with managers >
1-on-1s
[blog] 10 Ways to Improve One-on-One Meetings with Employees
Here are 10 tips for improving one-on-one meetings with employees >
[infographic] The Recipe for Successful One-on-One Meetings
One-on-one meetings are critical to boosting employees' engagement, performance, and development. But more often than not, we hear stories of how one-on-one meetings leave a bad taste in employees' mouths. No more. Swap out your stale, disengaging meetings for the productive conversations employees crave.

This infographic gives you a quick and easy recipe for successful one-on-one meetings >
Feedback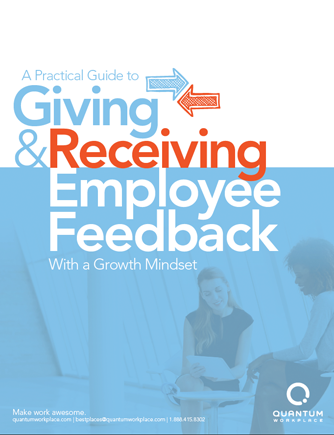 [ebook] A Practical Guide to Giving and Receiving Employee Feedback With a Growth Mindset
We all know feedback is helpful. Employees crave it. Managers rely on
it to improve and reward employee performance. Organizations depend
on the exchange of feedback to grow employees and leaders, improve
engagement, and retain top talent. So why do we resist it? Why is it so difficult to give and take? And how can we improve and get the most out of this valuable but painful thing called feedback?
By using supportive, constructive, and direct language, bosses and coworkers can encourage and acknowledge growth among each other. Sometimes, this kind of language doesn't come naturally. So, we've created this glossary to help.

Check out the glossary here >
Setting Goals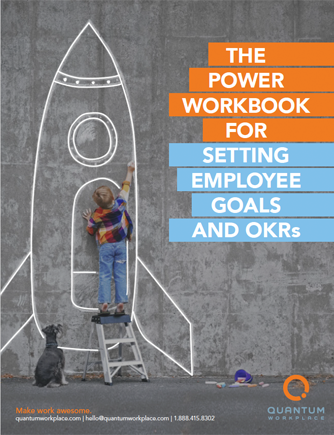 [ebook] The Power Workbook for Setting Employee Goals and OKRs
In this workbook, you'll learn about the two most popular employee goal-setting strategies and use templates to start setting and tracking your goals.