How to Use the Smart Booster
Within a 1-on-1, the Smart Booster helps pull in recent Goals and Feedback activity for discussion.
In this article:

Overview
The Smart Booster is a feature within a 1-on-1 that can include an employee's recent Goals and Feedback activity for both, the employee and the manager's reference.
Both 1-on-1 participants can refer to the Smart Booster while preparing for the 1-on-1 and easily select items from the Smart Booster to include in their agenda. The Smart Booster is automatically an option for any users with 1-on-1s and either Goals or Feedback enabled.
The Smart Booster only displays Goal and Feedback updates that have been created or updated since the last 1-on-1 occurred, which helps managers easily discern items that might be important to discuss an upcoming 1-on-1.
Get more out of your 1-on-1 conversations with the Feedback Booster and the Goal Booster.
How to Use the Smart Booster
To use the Smart Booster: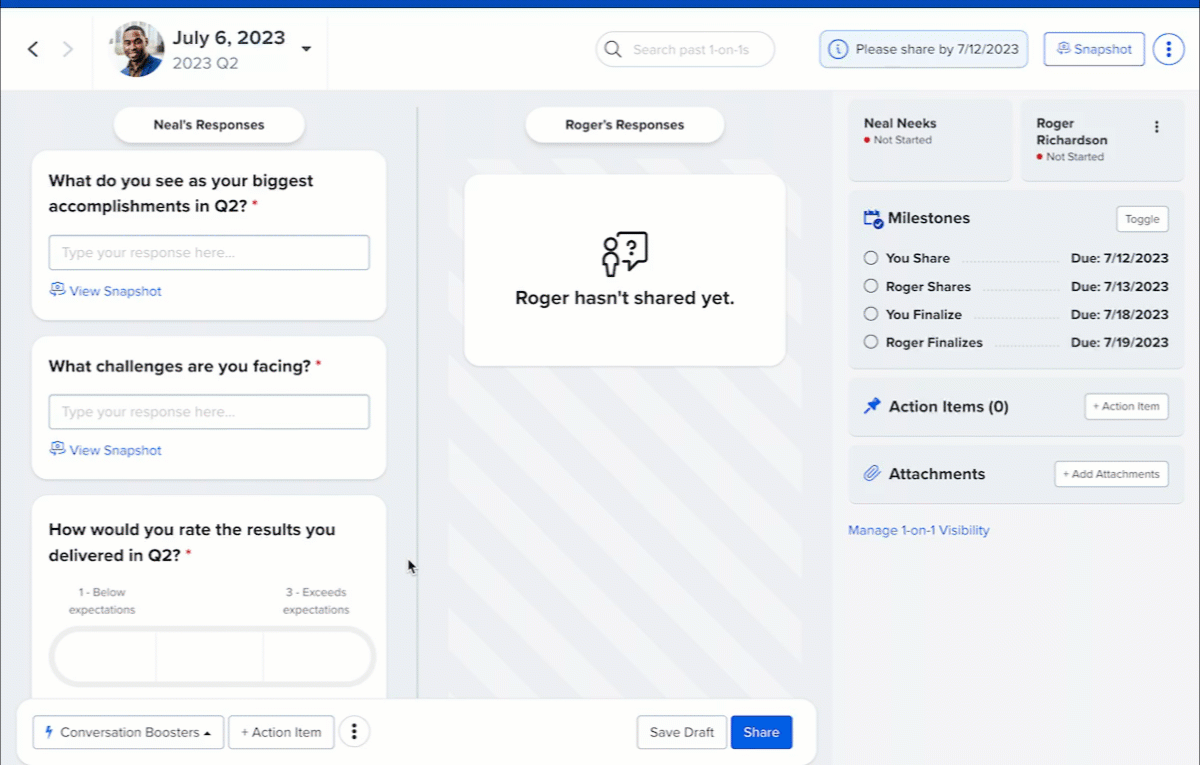 Open the 1-on-1
Click Conversation Boosters in the bottom-left
Click Launch Smart Booster
Select the ☐ icon(s) for each Goal and Feedback to include in the 1-on-1

Click View for the corresponding Goal or Feedback to view it in greater detail

Click Add Selected
Goals or Feedback activities added via the Smart Booster are visible to both participants.