This guides is intended to show Admin Users how to set up Recognition.
In this article:
Creating Custom Recognition Badges
You can create your own custom badges to be used as a way for employees to categorize their recognition of others. These badges may be tied to your organization's values, awards, etc. To create your own badges, navigate to the Recognition section under Administration, and ensure you're on the Recognition Badges tab. There, you'll see the list of recognition badges that are pre-loaded into the software. Click on "New Badge" at the top right of the screen.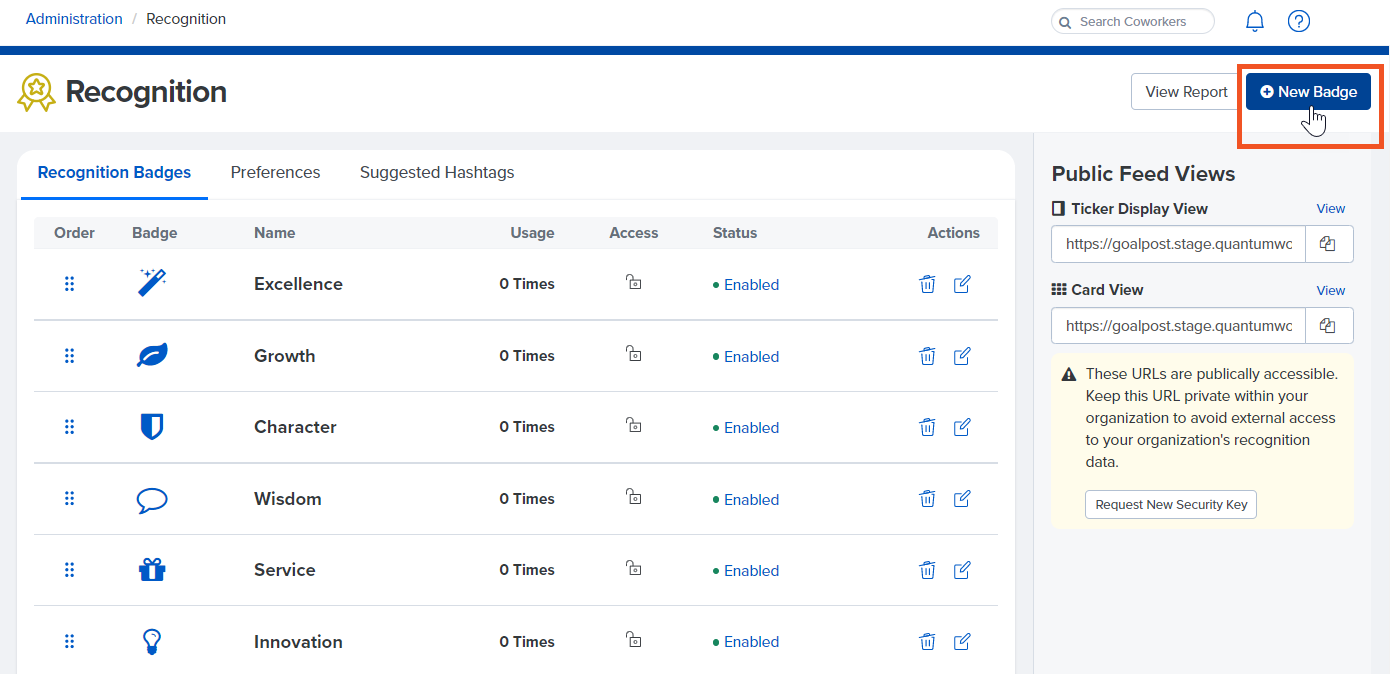 From this screen you can: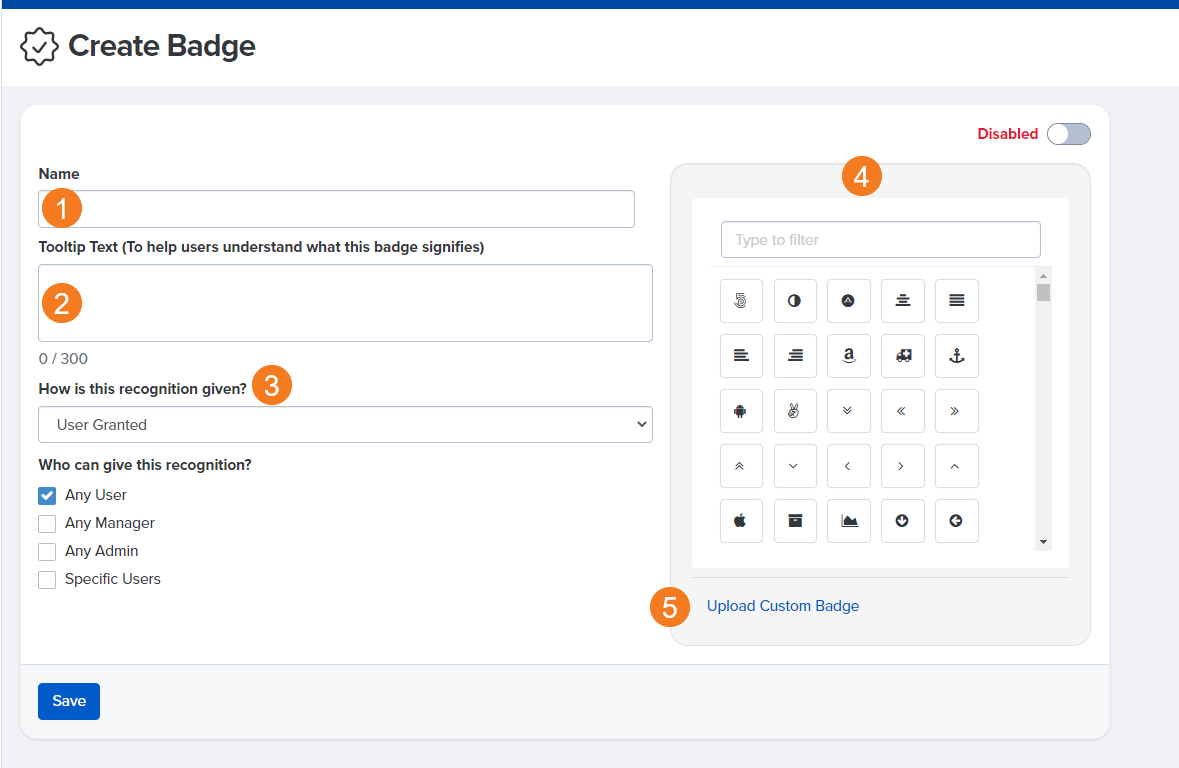 Name the badge
Add a Tooltip to describe the badge's meaning
Determine if the badge is User Granted or automatically System Generated based on certain criteria

If choosing User Granted, you can identify which users can utilize this badge
If choosing System Generated, identify what will automatically trigger this recognition

Select an image from our icon library to use for the badge
Upload your own images to use for the badge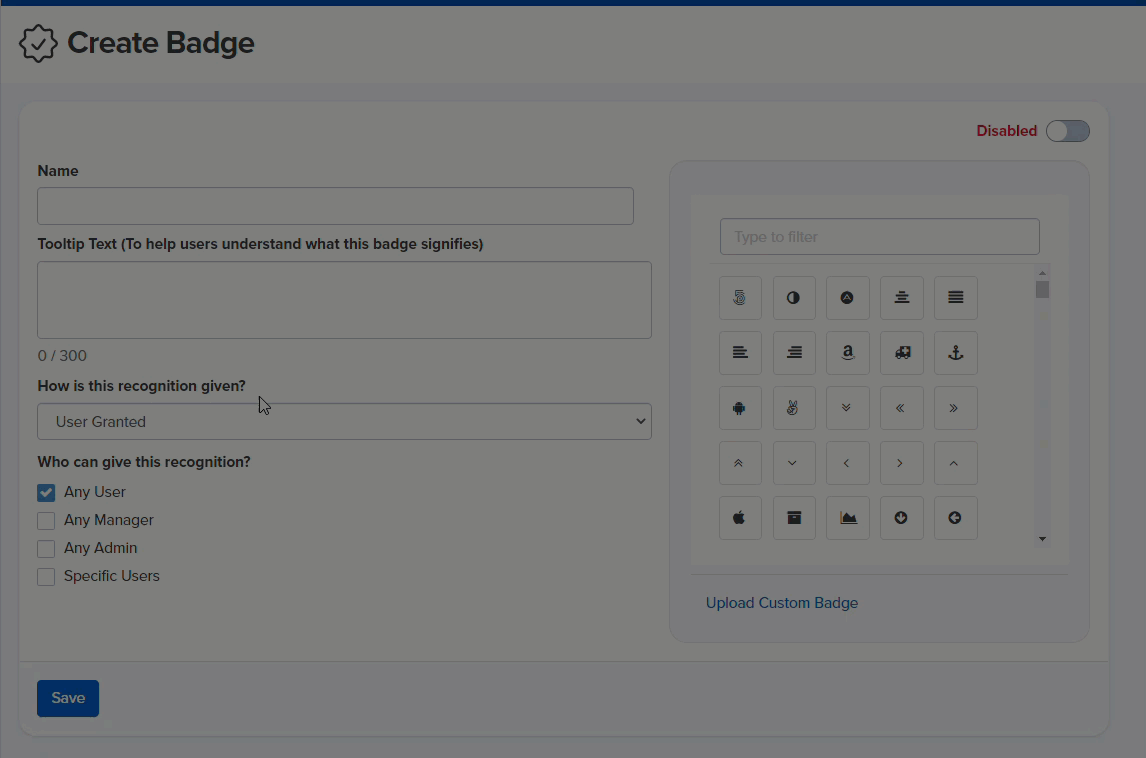 Enabling & Disabling Badges
On the Recognition Administration page under the Recognition Badges tab, click the Edit icon at the end of the specified badge's row. Then, toggle the Enabled off to disable the badge.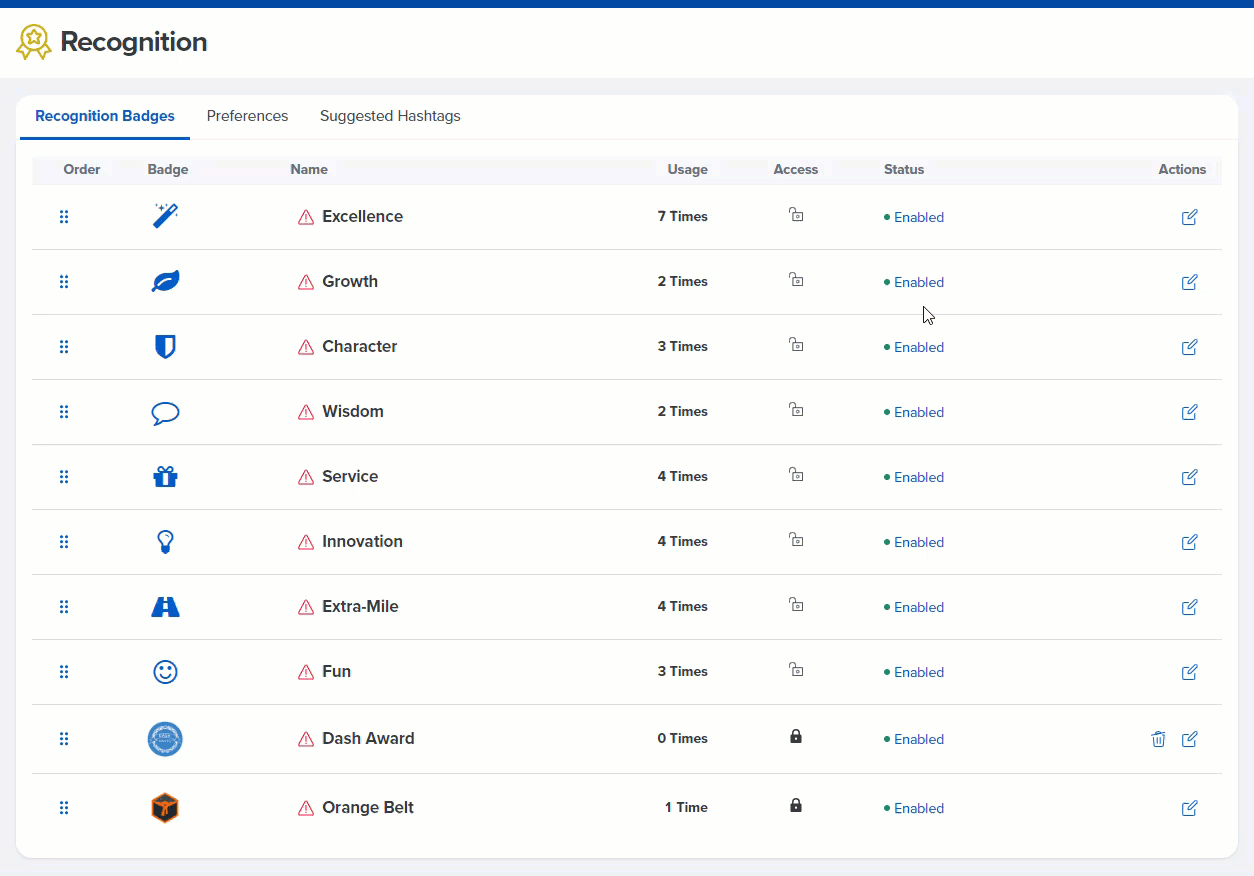 Setting Recognition Digest Email Preferences
On the Recognition Administration page under the Preferences tab, you can set the cadence for when you would like an email summary of recognition to be sent out to employees.
Creating Suggested Hashtags
On the Recognition Administration page under the Suggested Hashtags tab, you can create your own list of suggested hashtags that can be included when giving recognition. A hashtag is any word or phrase preceded by a hash or pound sign (#). Hashtags become active links that allow any user to quickly find other posts with the same hashtag.
Suggested Hashtags are optional and can be used to alert your employees to hashtags that your organization wants to promote. For example, some organizations use Suggested Hashtags to encourage users to nominate a recognition post for an award.
You can also create Help Text to appear in tool for your users. This help text can describe how hashtags work for your company. Once you enter in your help text, click Save. Once it is saved, hover over the question mark to see how it will look in tool.