Create and Assign Goals for Multiple Users, Grant Bulk Visibility to 1-on-1s and Feedback, Complete Goals from the Goal Explorer, Admin Support for Filtering Direct Reports
🕐 5 min read to learn about
Featured
---
Create Goals for Multiple Users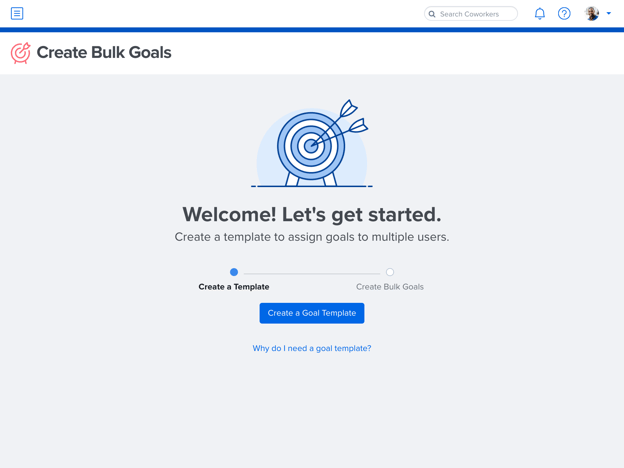 Bulk goals allow admins to create identical goals for multiple employees in the same amount of time it takes to create one. In just a few clicks admins can accomplish what used to take hours.
With a process nearly identical to creating a goal for one person, templates make it easy to create bulk goals as often as you need. Whether a department's goals are the same every quarter or your organization has a company-wide development goal, bulk goals are here to make goals even easier.
Learn more about bulk goal creation
Noteworthy
---
Grant Bulk Visibility to 1-on-1s and Feedback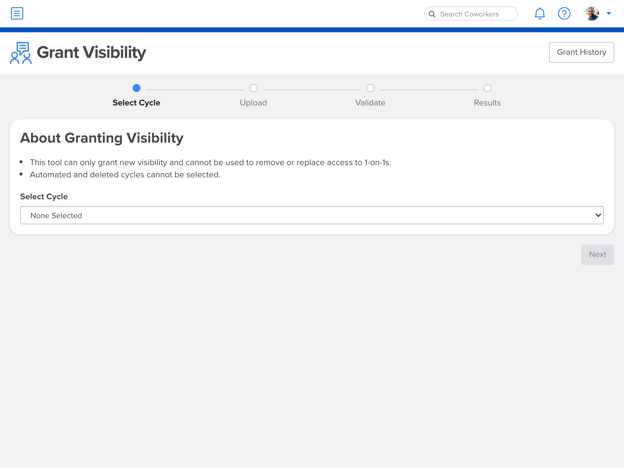 For matrixed managers who want visibility into 1-on-1s or for organizations that use anytime feedback cycles, you can now grant bulk visibility in 1-on-1s and feedback. Navigate to administration, select feedback or 1-on-1s, then select grant visibility. You will be prompted with a work flow to determine the 1-on-1 or Feedback cycle and the appropriate users.
Learn more about how to grant 1-on-1 visibility in bulk
Learn more about how to grant Feedback visibility in bulk
Complete Goals from the Goal Explorer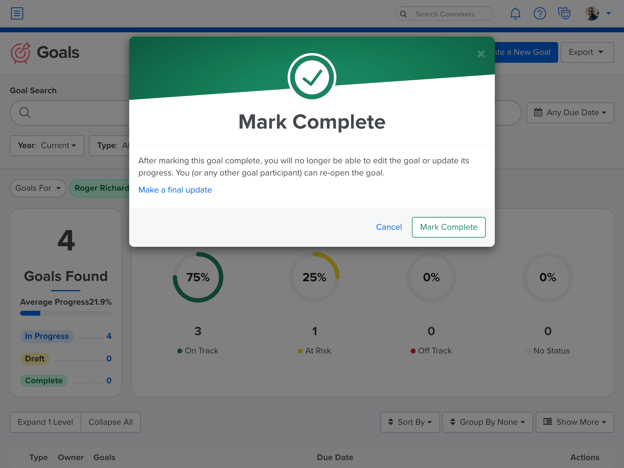 The Goals Explorer makes it incredibly easy to see individual and team goal progress. With our latest release, you can now complete your goals from the Goal Explorer. Navigate to your goal, select the ellipses, and select mark complete and your goal will be closed.
Learn more about how to complete a goal
Fixed
---
Admin Support for Filtering Direct Reports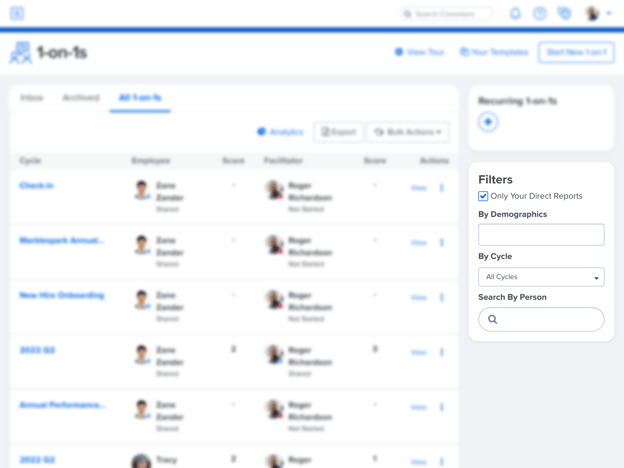 We've improved the experience for admins and focused admins that have direct reports, with no downline, to view their direct reports only. Simply select "only your direct reports" and a list of your direct reports will populate.
Learn more about filtering direct reports in our guide to analytics