September 7, 2023 - Release Notes
Talent Review Export Update, Custom Default Survey Comparisons
🕐 2 minutes to learn about
Talent & Succession
Talent Review Export Addition
When exporting talent review data, the updated feature now includes a tab that presents the data in a visual format using the 9 or 16 box model. This tab provides an unfiltered view of scores across all time and for all recipients. You can also easily filter the data by review period, group, and more. This enhancement allows for seamless sharing of overall scores with other stakeholders, making collaboration and decision-making more efficient.
Learn more about How to Export Talent Reviews
Survey Analytics
Modify Custom Default Survey Comparisons
Survey administrators can now modify the Default Comparison survey when analyzing survey results. This feature is available for all reports and exports within engagement surveys, but it can only be applied to surveys that predate the survey being modified.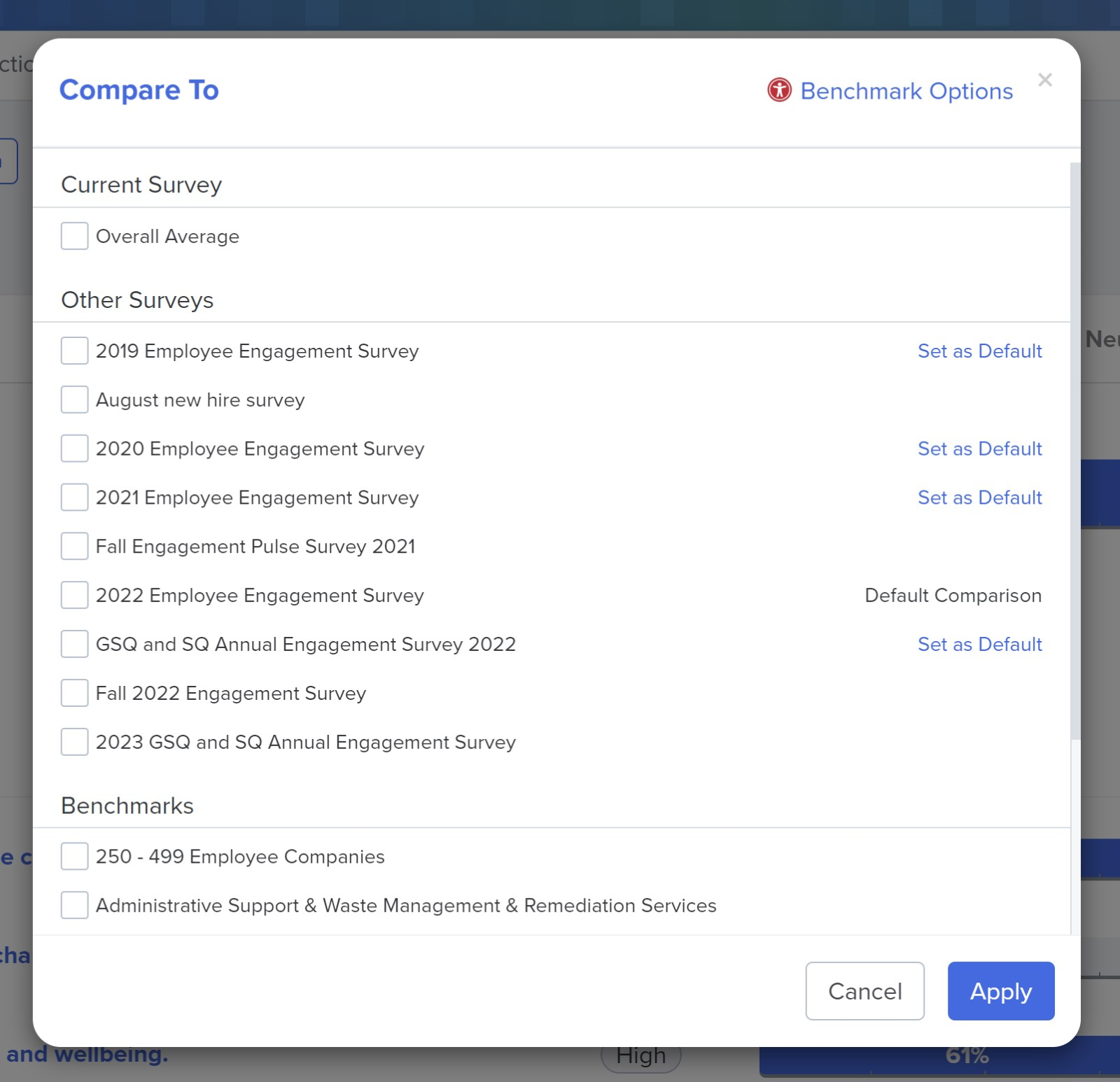 Learn more about how to set the Preferred Default Comparison for Survey Analytics