September 22, 2022 - Release Notes
New Manager Event, Automated Survey Capability, and Best Practice Template
🕐 5 min read to learn about
Featured
---
New Manager Event, Automated Survey Capability, and Best Practice Template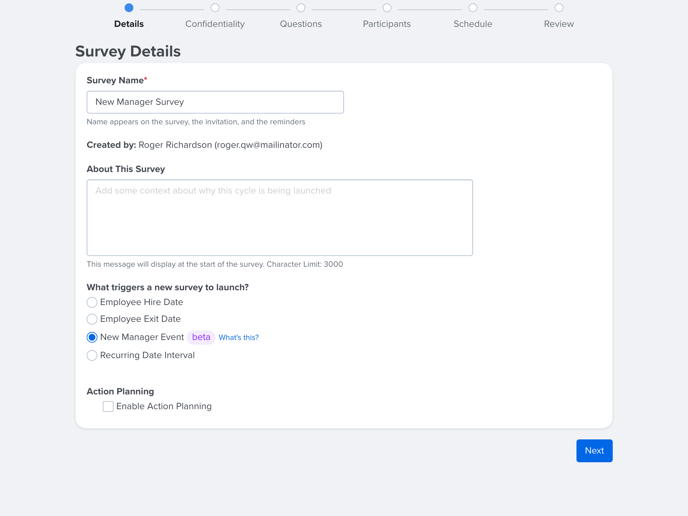 Transitioning from an individual contributor to a manager is a key moment in the employee lifecycle. With the change comes a new set of expectations, responsibilities, and challenges.
Understand transition and improve new manager effectiveness with our new manager event and automated survey.
Our automated new manager survey explores questions like:
Are new managers aware of resources in their new role?
Are they receiving coaching and support as a new manager?
What are the top three barriers as a manager?