If you do not see the option to enable Single Sign-On from within Quantum Workplace, contact your Customer Success Manager to gain access to this option.

To start, click Integrations under the Administration drop-down in the left-hand navigation menu. Click Single Sign-on (SSO) to begin.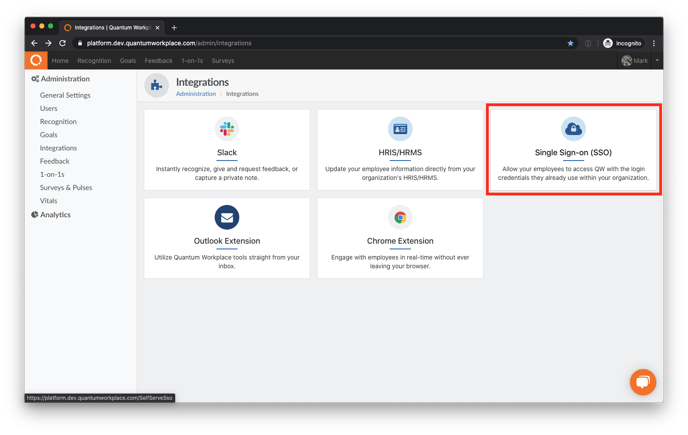 Under Choose Your Identity Provider, select the Identity Provider your organization is using from the drop-down menu. Our self-serve SSO option is available for the following Identity Providers: ADFS, Azure AD, Google, Okta, and OneLogin. If you have a different Identity Provider, this self-serve option is not available, but you can select "Other" as your Identity Provider to initiate the process of implementing SSO by coordinating with our team.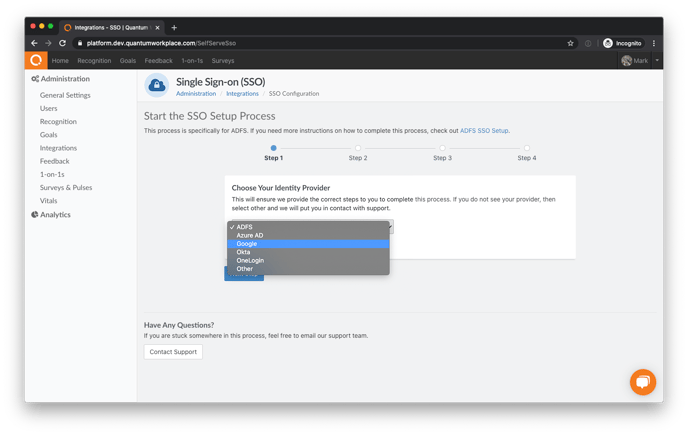 Once you have selected your Identity Provider, you will be prompted to either upload or link to a file of your metadata. Click Browse Files to upload your metadata file.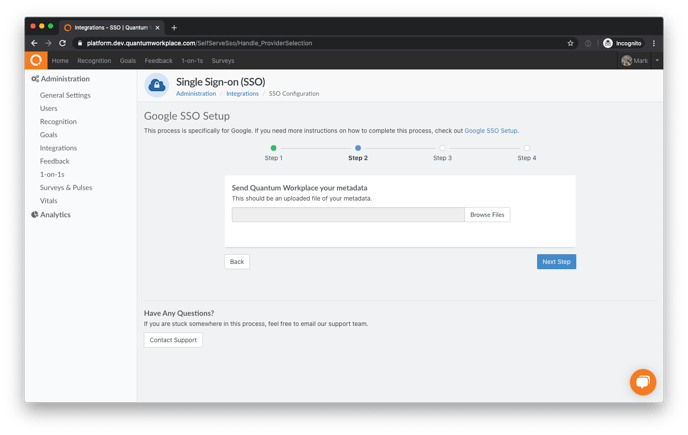 Once you've uploaded your file, click Next Step to continue.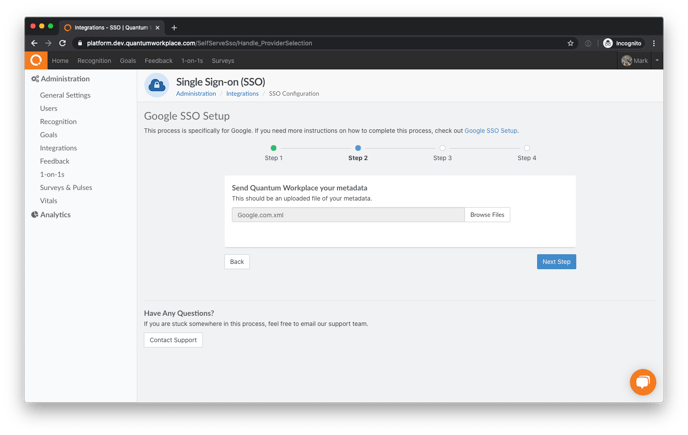 On the next screen, select the unique identifier that you used when setting up your side of the configuration. Typically this is Employee ID or Email Address.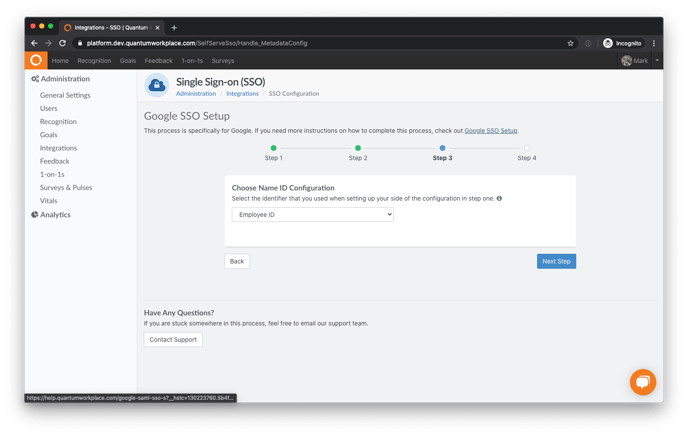 On the following screen, you will verify your Identity Provider and the unique identifier that will be used for the integration (e.g. Employee ID). Click Activate SSO to continue.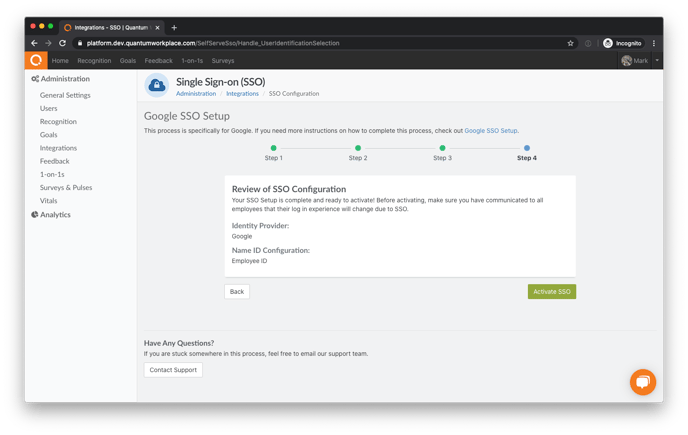 You will see a "Mission Accomplished" message when Single Sign-on has been established. If there are any errors with your metadata file, those errors will be listed so that your IT team can make any corrections.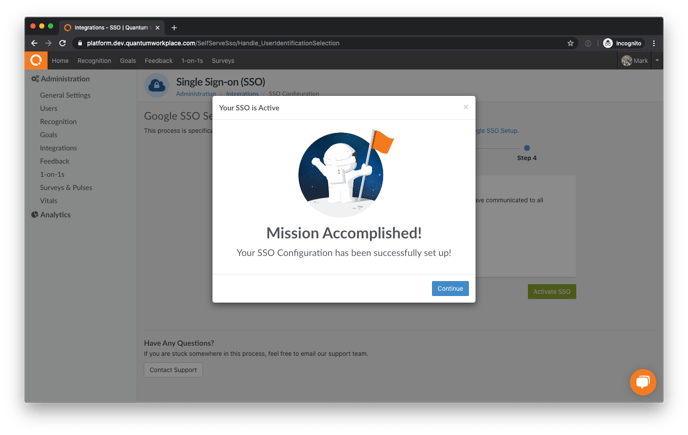 If you need to deactivate SSO at any time, you can return to the Integrations section of Administration and select Deactivate SSO.