How to Reschedule a 1-on-1
In this article:
Reschedule a 1-on-1
To reschedule a currently scheduled 1-on-1: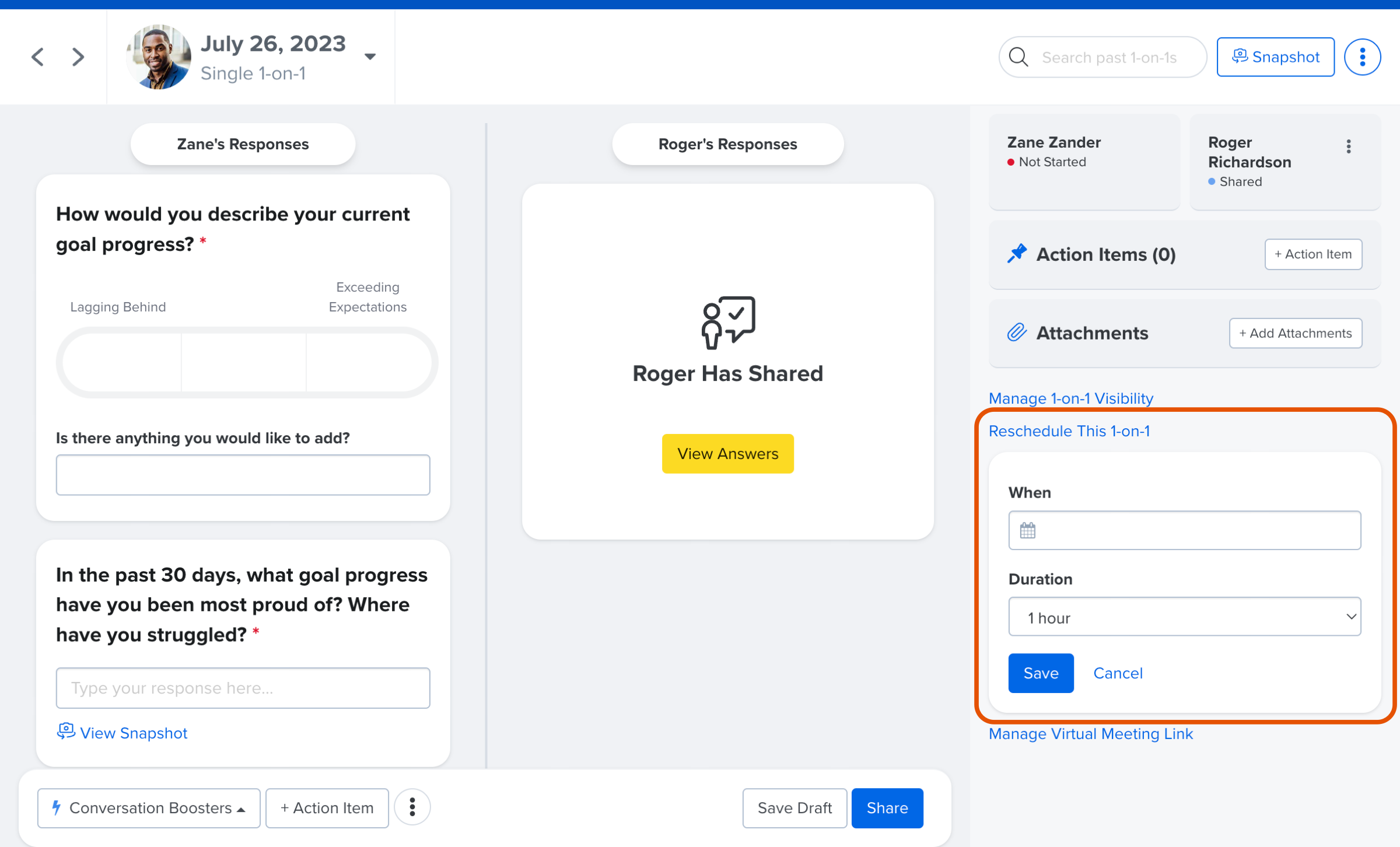 Open the 1-on-1 to be rescheduled
Click Reschedule This 1-on-1
Under When, click the current date to select the new date for the 1-on-1
Under Duration, click the drop-down if the duration should be adjusted
Click Save
Email invitations with the updated time, date, and duration are sent to each participant upon clicking Save.
Reschedule a Recurring 1-on-1 Series
Recurring 1-on-1s can only be rescheduled as a series of recurring 1-on-1s, not individual 1-on-1s within the recurring series.
The only exception is for individual 1-on-1s that are live and available, i.e. the 1-on-1 is in your inbox and ready for responses.
Note: For recurring 1-on-1s, upcoming 1-on-1s become available four calendar days before the next meeting is scheduled to occur.
To reschedule a recurring 1-on-1: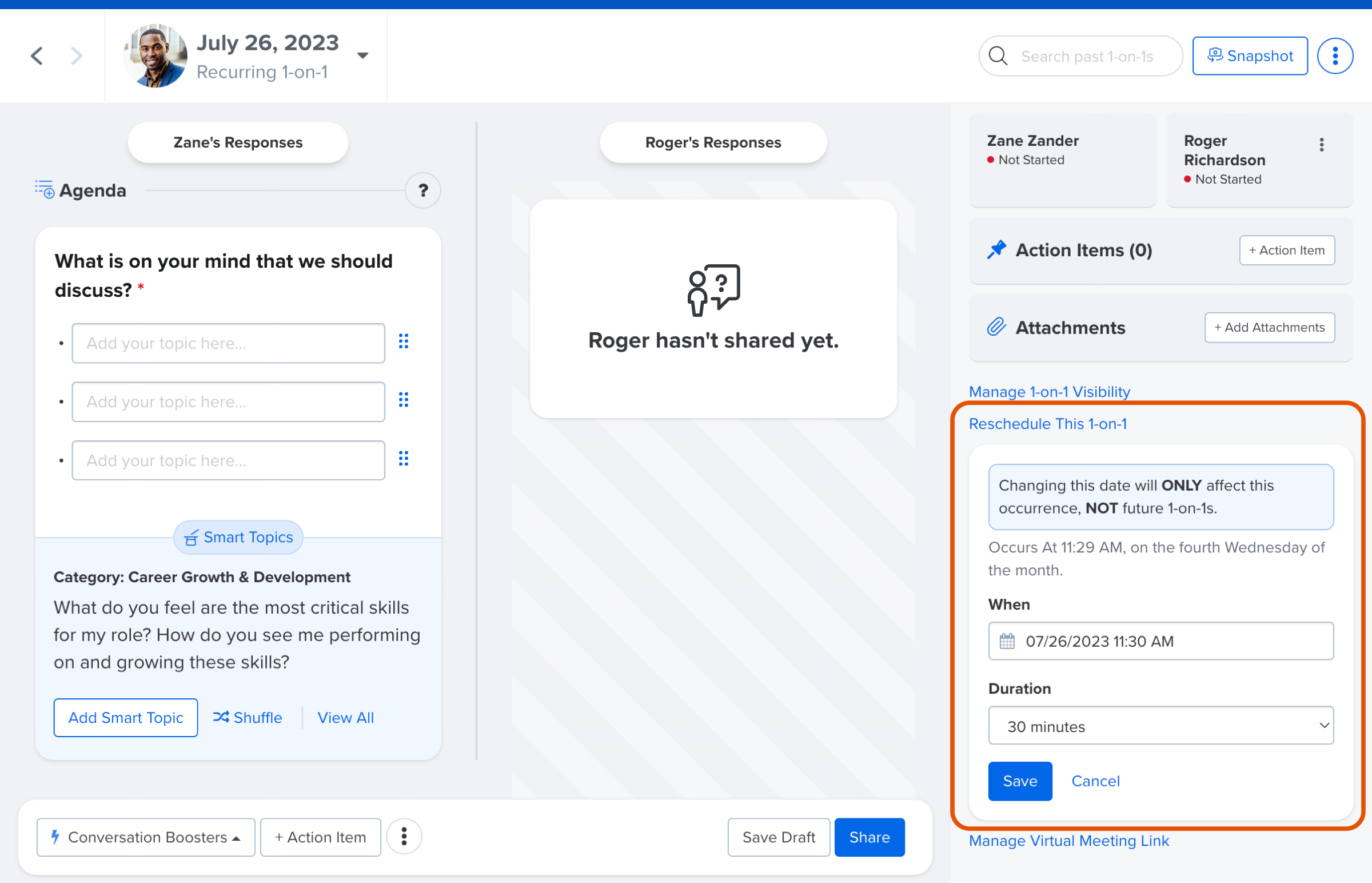 Open the recurring 1-on-1 from the 1-on-1 homepage
Click Reschedule This 1-on-1 to expand the reschedule fields
Update the When and Duration fields as necessary
Click Save

To reschedule a recurring 1-on-1 series:
Click and expand Administration in the left-hand navigation menu
Click 1-on-1s
Click Automated Cycles
Click Manage for the corresponding 1-on-1 cycle
Click Notifications & Milestone Schedule
Update the schedule and cadence for the cycle and click Save Changes