Smart Summary Enhancements, Time Zone Added to Survey Deadline, Duplicate Survey Access Roles, Key Results Assignment in Goals, New Candidate Demographic Chart, Renaming 1-on-1s
🕐 10 minutes to learn about
Surveys & Pulses
Smart Summary Access Role Enhancements
Admins can now grant specific roles (like managers) the ability to create, delete, and modify comment summaries - giving them valuable insights while reducing HR's administrative workload. Admins can also give certain users view-only access to comment summaries without the ability to see all comments.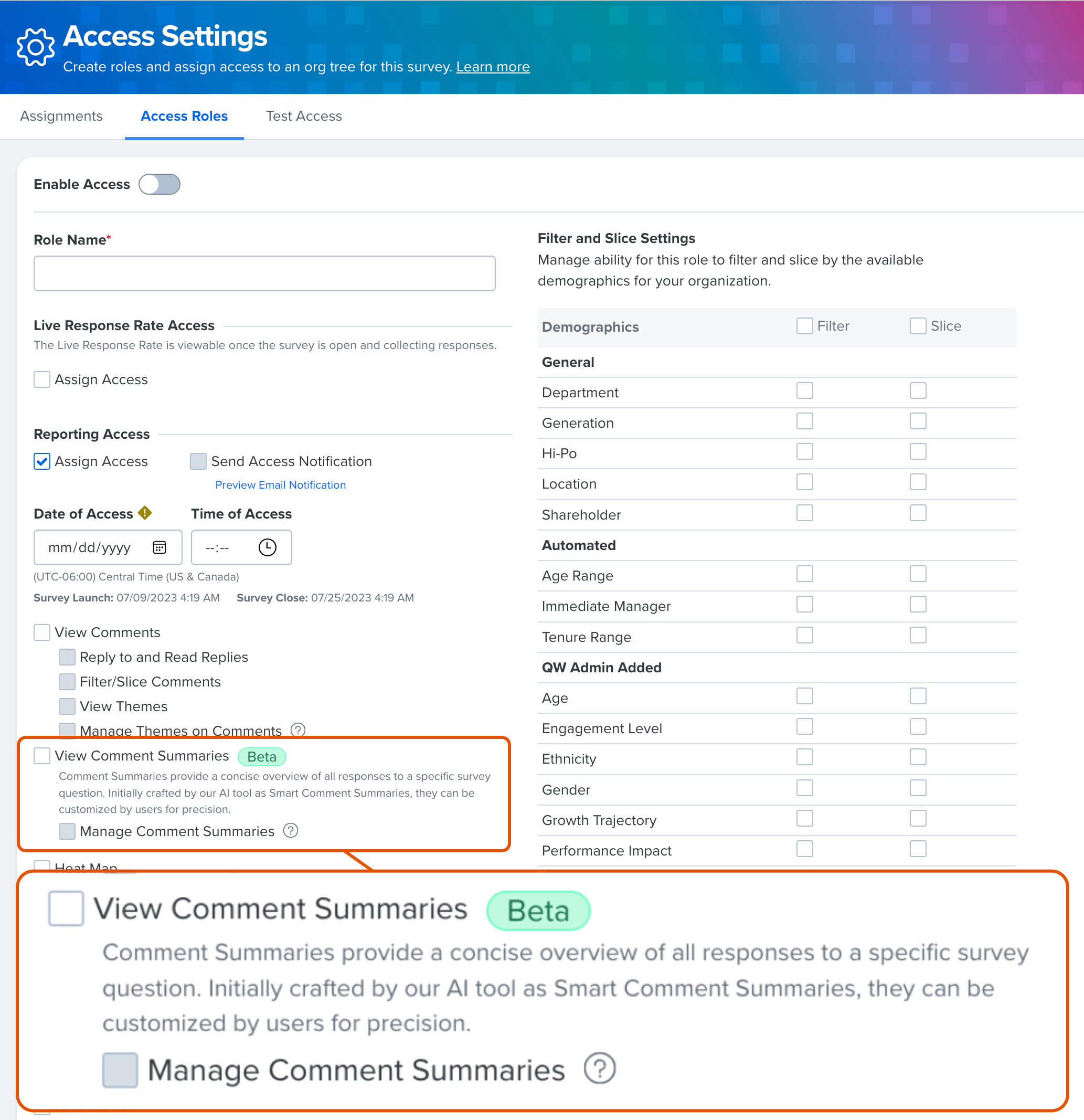 Learn more about our new Smart Summary feature
Time Zone Added to Survey Deadline
The survey response deadline now displays the specific time and time zone at the top of the survey, as well as on all survey invitations and reminders, to ensure users are fully informed as to when the survey is due.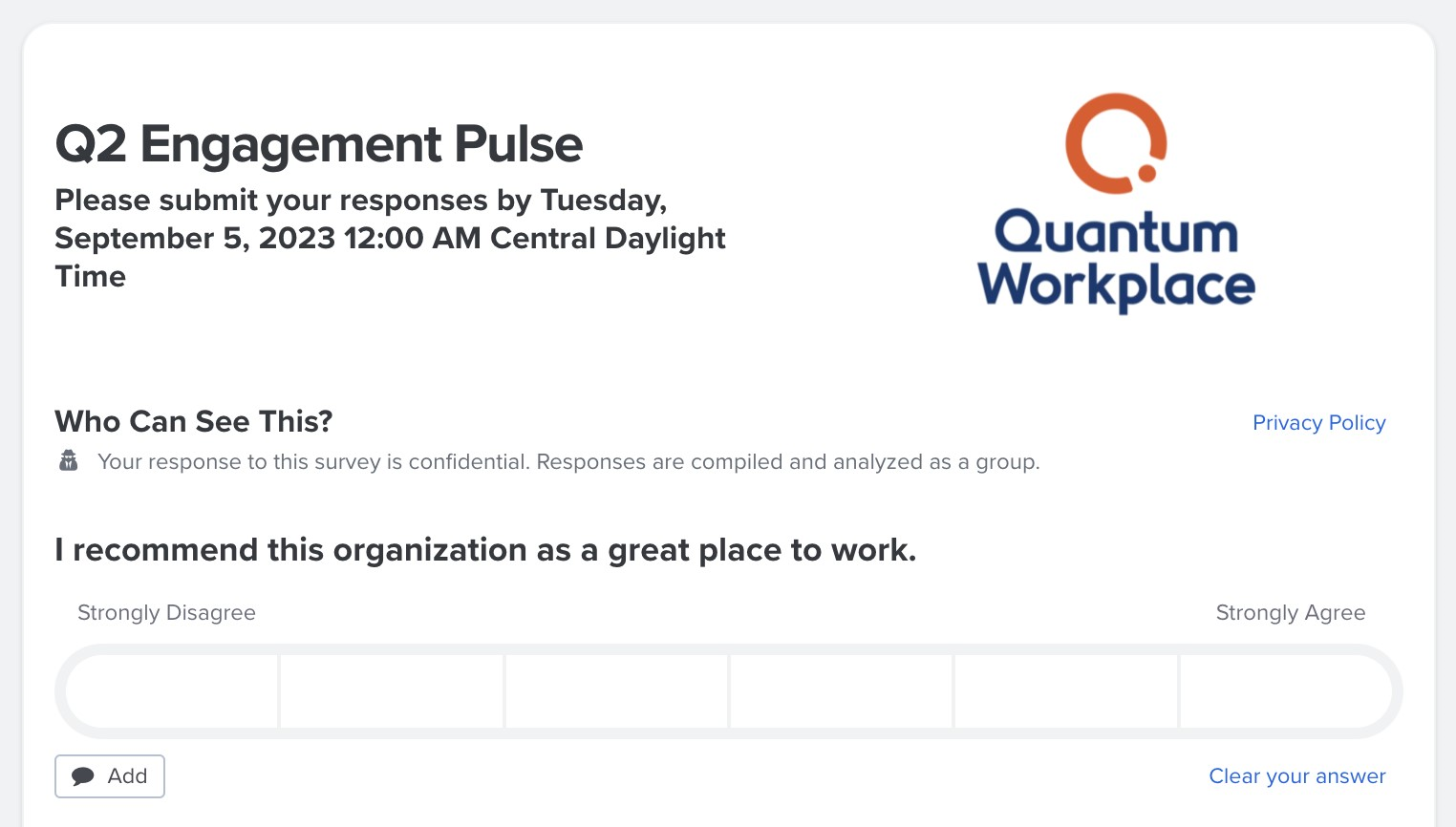 Duplicate Survey Access Roles
Admins can now effortlessly copy a role within a survey, maintaining most of its settings, to save time. Please note - this feature does not support role duplication across different surveys.
Learn more about how to duplicate survey access roles
Goals
Key Results Assignment & Tracking
To make collaboration and accountability easier, key results can now be assigned and tracked independently of the overall goal. Owners of key results can make status updates to the goal for their particular key result(s).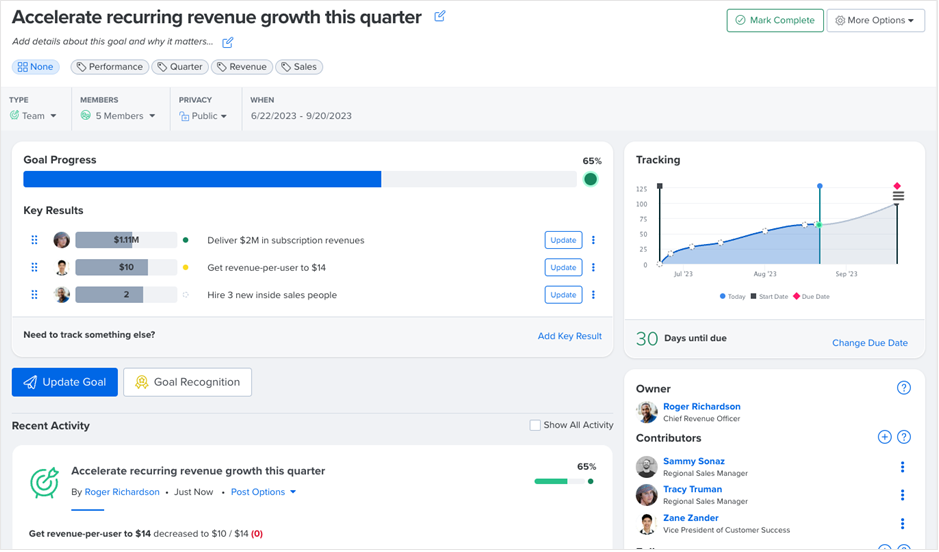 Learn more about how to update goals and key results
Talent & Succession
New Demographic Analytics Chart
Candidate demographic analytics can now be viewed as a dots graph or a pie chart - making it easier to surface actual counts of candidates.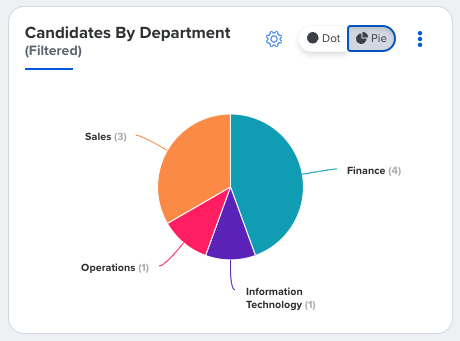 1-on-1s
Renaming 1-on-1s
We've added back functionality to rename 1-on-1s for both single and recurring instances.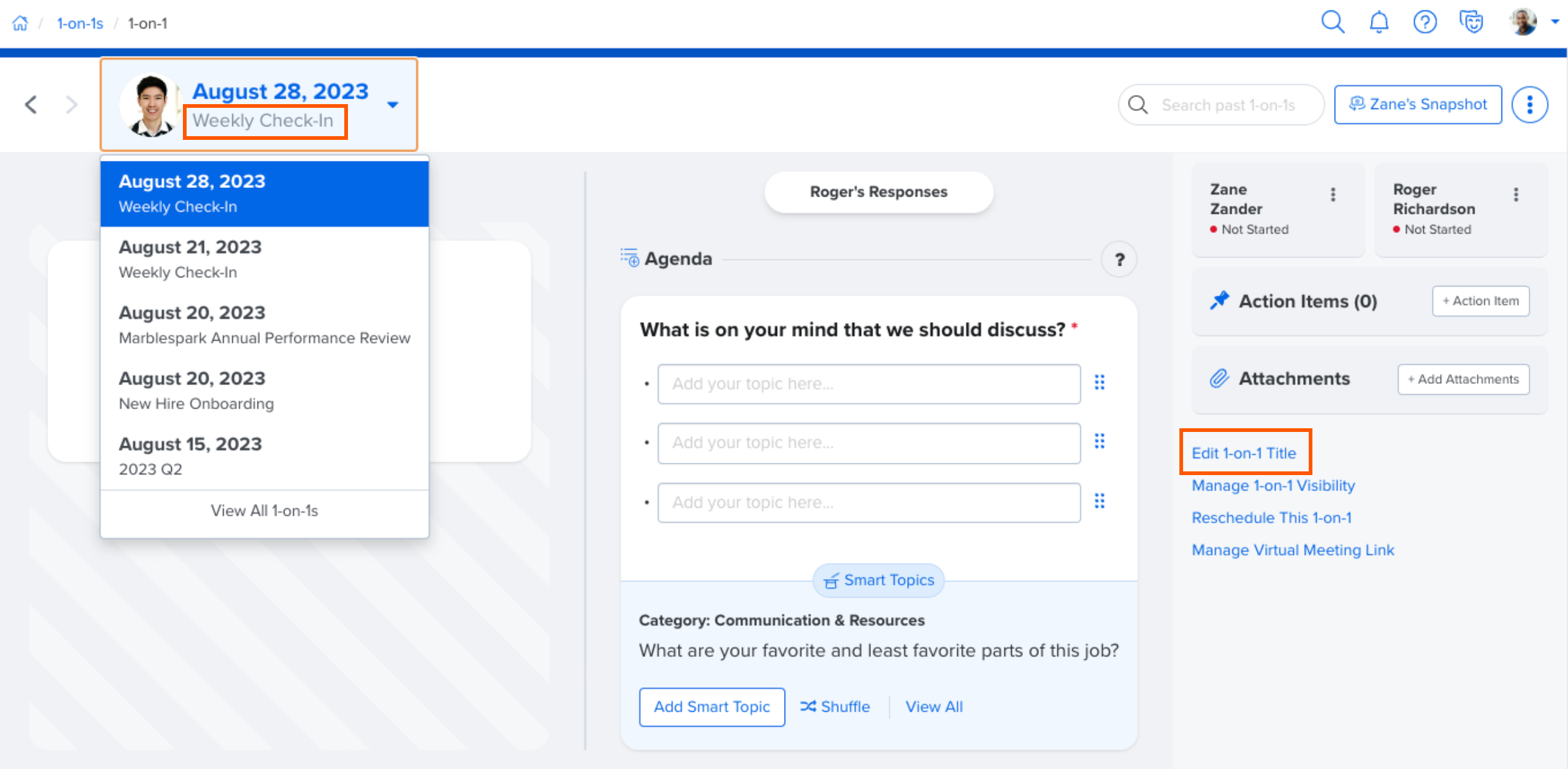 Learn more about how to use 1-on-1s