Recognition Digest Email
In this article:
Recognition Digest Email
The recognition digest is an automated email sent to employees that highlights recent recognition posts. The email ends with a call to action that will prompt employees to log in and recognize their peers. If enabled, the Recognition Digest Email will be sent to all employees who have Recognition enabled; there is no ability to limit who receives this email.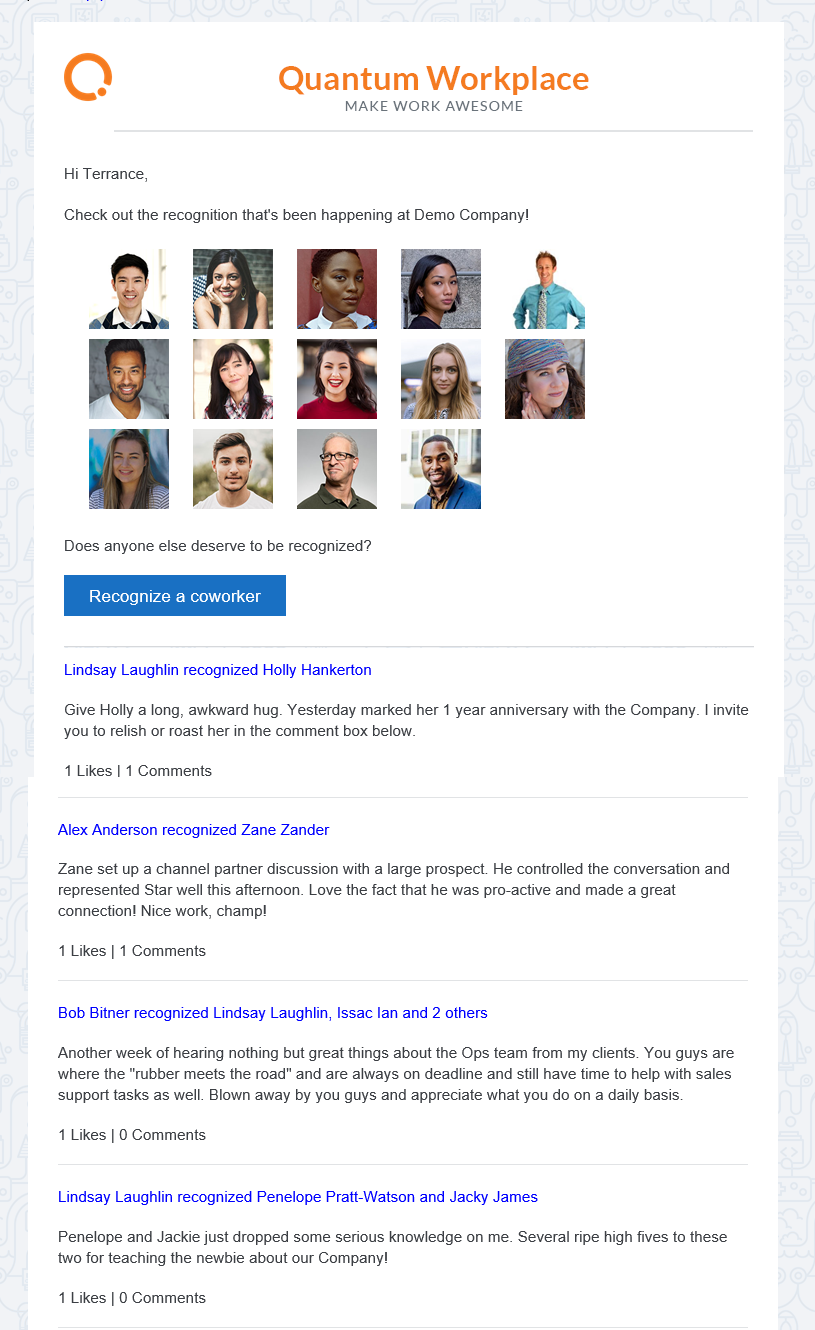 As an employee, how do I turn it on (or off)?
If you are receiving the Recognition Digest Email and you don't want to, you can update your email preferences by accessing your Account Settings page.



From the Notifications tab and uncheck the box next to "Weekly Recognition Summary".


How do I turn on the digest for my organization?
As an Administrator, you can turn on the Recognition Digest email and schedule it go out on a day of the week or month of your choosing.
1. From the Administration page, click on Recognition.
2. Click the Preferences tab.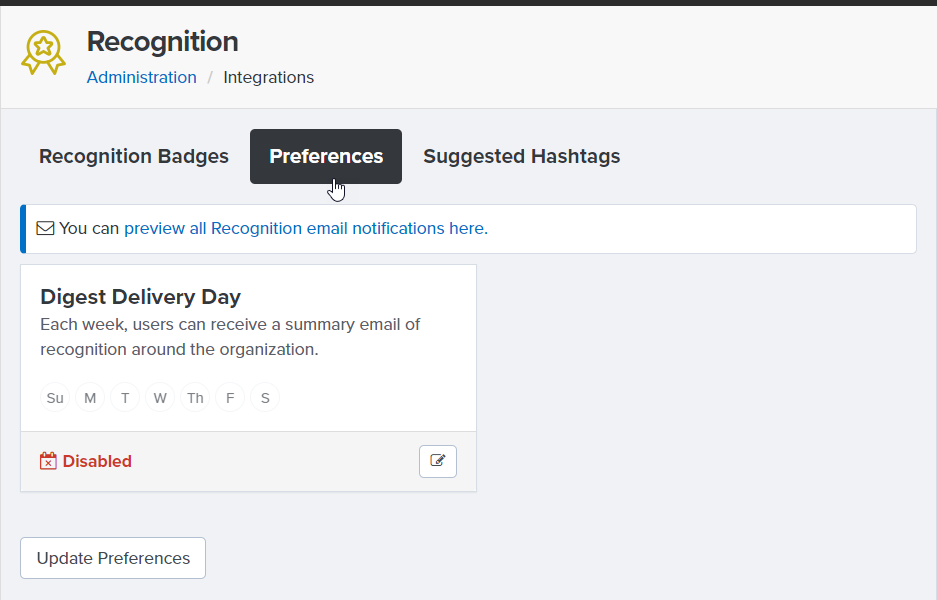 3. Click the Edit icon on the Digest Delivery Day card.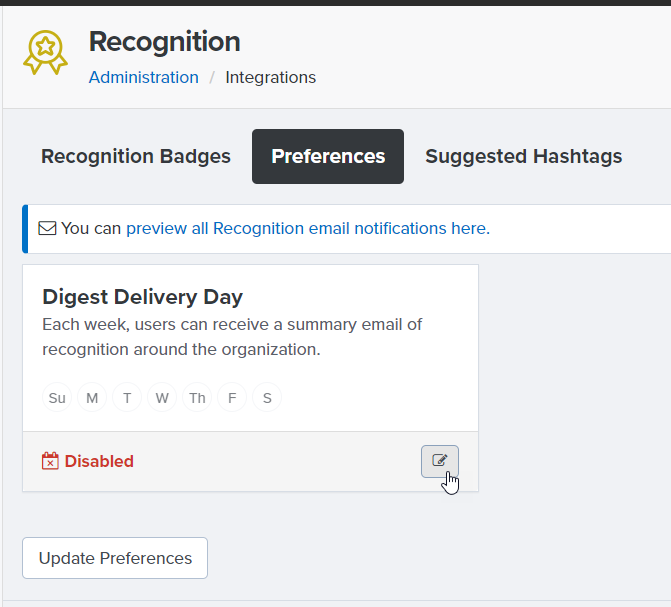 4. From the first drop down menu, choose whether you want the digest email to send on a weekly or monthly basis.
5. From the second drop down menu, pick a day of the week or month for the email to send.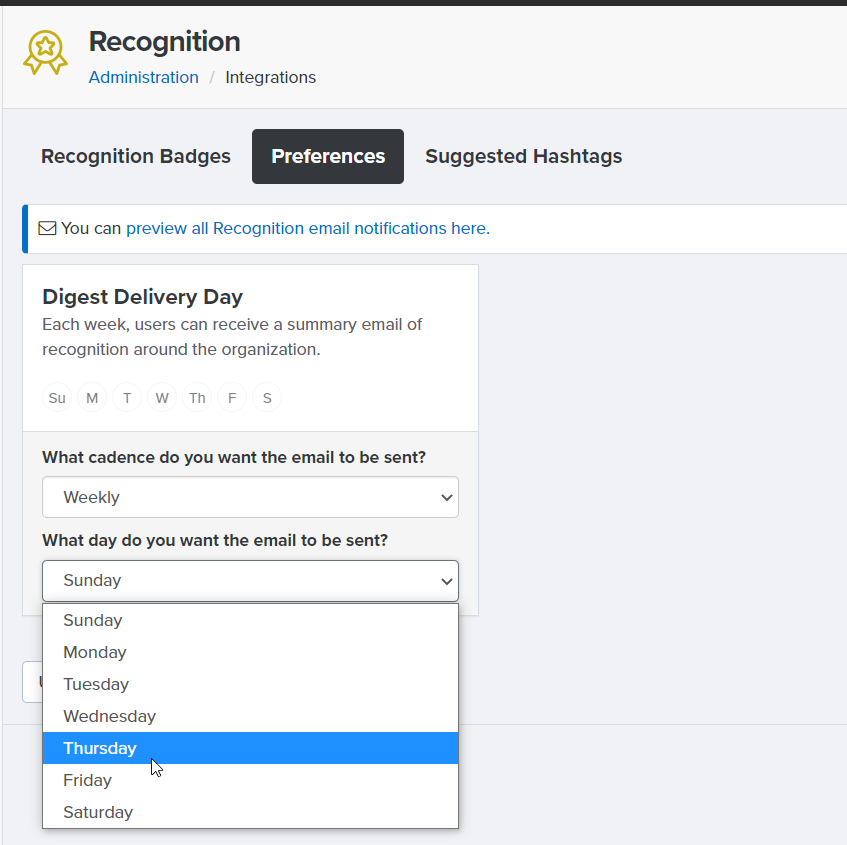 6. Click Update Preferences to save.