The email notifications that your employees will receive as part of a survey are detailed below. For the invitation email and all reminder emails, Admins can customize the body of the email as part of the survey setup. Employees only receive the reminder email if they have not completed the survey by the date that the reminder email is sent.

IN THIS ARTICLE:
Invitation Email
Reminder Emails
Survey Close
Analytics Access
Invitation Email
Employees will receive an Invitation email when the cycle launches, and you can also resend invitations to any survey taker while the survey is open. If you do not add a custom message to the body of your Invitation Email, this email will include our default language that the survey is now open and display the deadline for completing it. The email closes with the employee's unique link to take the survey.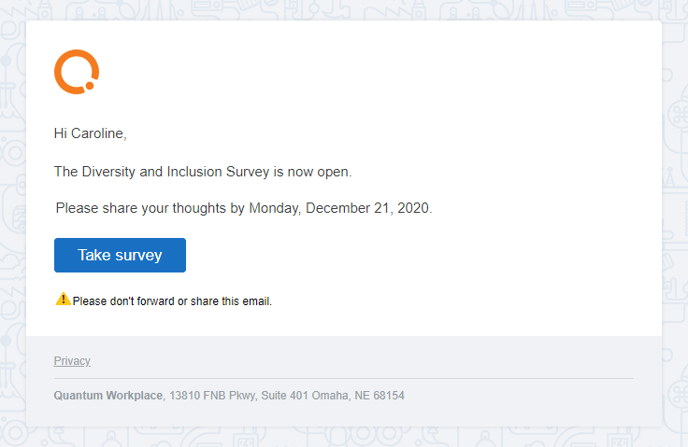 If you added a custom invitation message (via the Schedule section of the survey setup) the text of that custom message will appear under the salutation, in lieu of the statement that the survey is now open.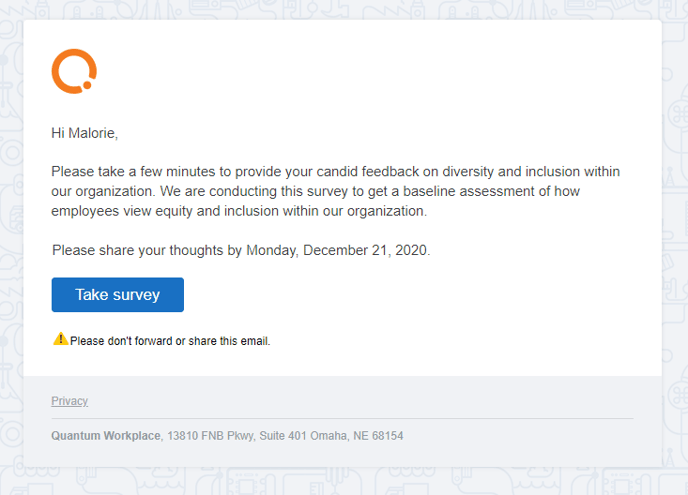 Reminder Emails
Employees who have not yet completed the survey will receive reminder emails on the date(s) that you have scheduled reminder emails to be sent.

If you did not customize the text of your reminder email(s), but instead used the default "Reminder Message" language provided by our platform, the reminder emails will appear as below: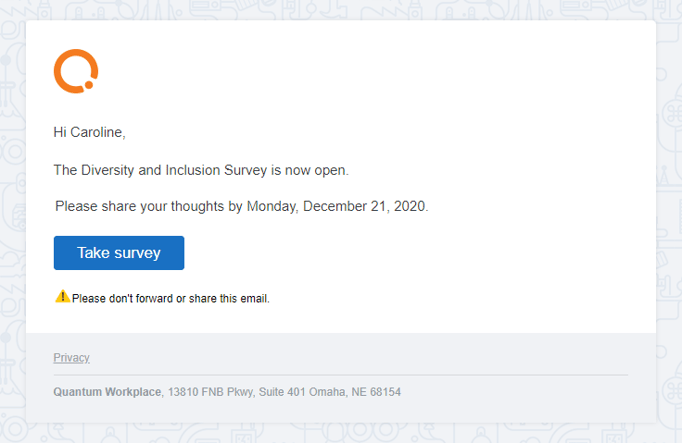 If you added a custom reminder message, that message will appear in the body of the email instead of the default reminder message.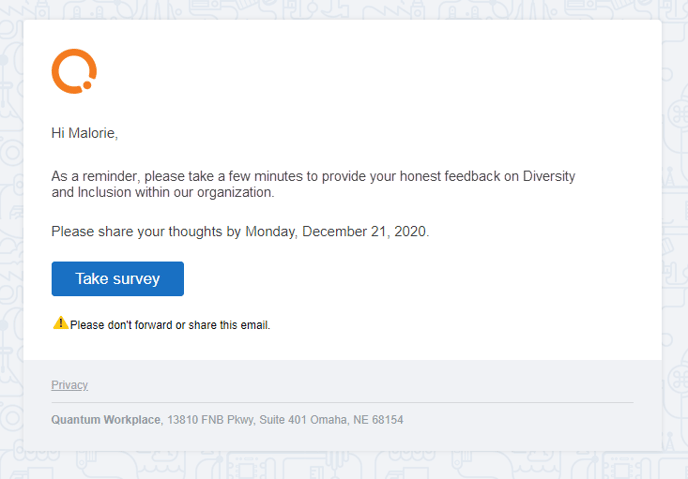 Survey Close Notification
The Admin user who created the survey will receive an email notification on the date that the survey has closed.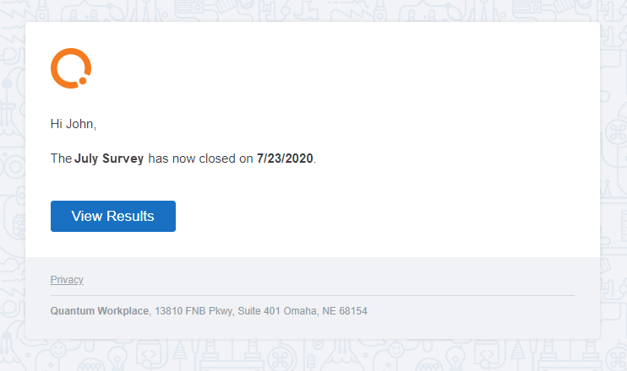 Analytics Access Notification
If an Admin at your organization has enabled manager analytics for a survey and has scheduled managers to receive access to the analytics on a particular date, any managers who had employees in their downline invited to take the survey will receive an email notification on that date. The exception to this rule is that if you have specified that managers should have visibility into their downline results only (as opposed to having a limited view into their organization and upline results as well), then managers who did not meet the minimum response threshold for a confidential survey will not have any data to view and will therefore not receive an email notification.

Managers who receive access to results for attributed surveys or who had enough downline reports take the survey to view their team's results for a confidential survey will receive the below email notification.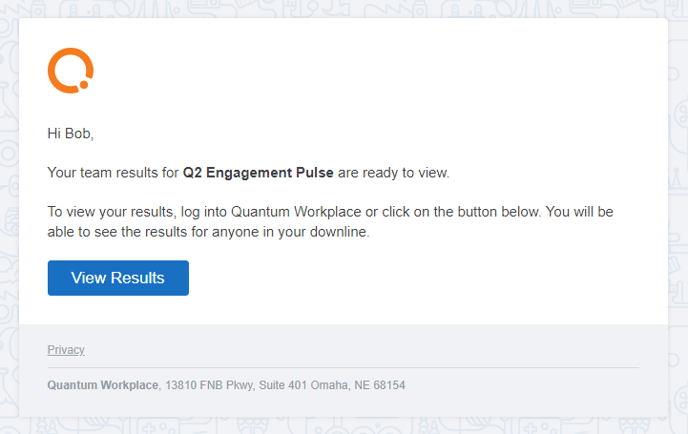 Managers who did not get a sufficient number of responses to view results, but who do have visibility into data for the organization overall or for their upline, will receive the following email notification.