Overview
How to Create a Public Survey Link
Confidentiality
Overview of Public Survey Links
By creating a public survey link, you can invite external parties to take a survey in addition to your own employee population. You can use this public, shareable link to invite customers, job candidates, members of your community, conference attendees, and others to take a Pulse. Once you've generated a public link for your pulse, anyone who has access to that link can use it to take your survey. You can share the URL any number of ways: via your website, social media, posters, handouts, mailed items, etc.
Note: You will not be able to directly see the identity of anyone who takes the survey via the public link. This is because we are only able to provide demographic information for the employees who are invited to take the survey via the Respondents section and who take the survey using the unique link that they receive via email.
How to Create a Public Survey Link
Depending on the type of survey being created, the Participants page will look a little different.
To create a public survey link for Single and Engagement Surveys, check the Public Link checkbox in the Who Will Take This Survey? section. This will add a new section, Share a Public Link, to the page specifying who qualifies to take the survey via the link.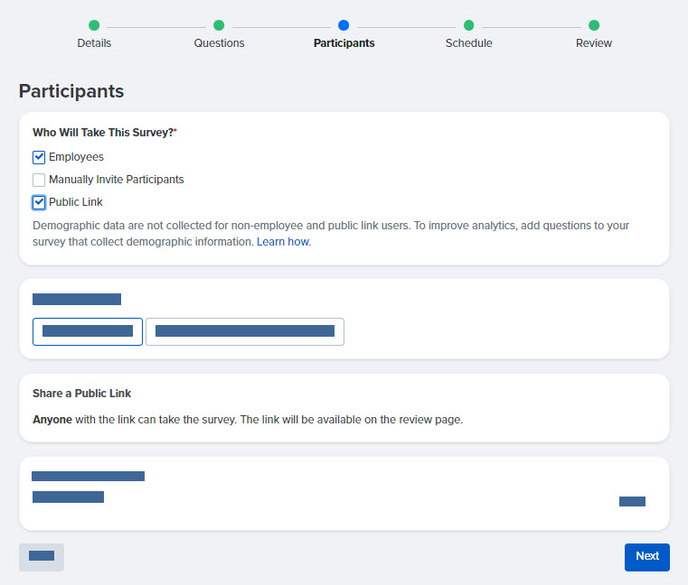 To create a public survey link for Automated Surveys, the Share a Public Link section will already be displayed with information on who qualifies to take the survey via the public link.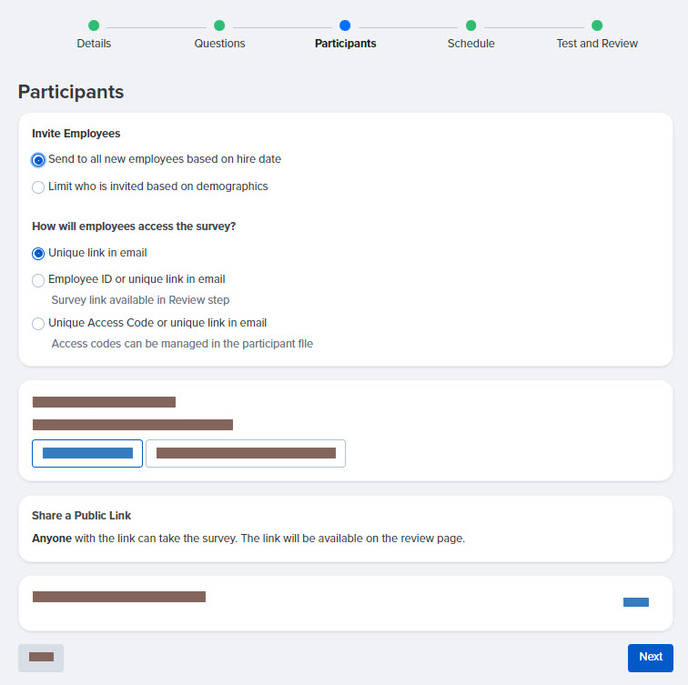 You can click the copy icon to save this link, and you will also be able to access and copy this link from the Review screen when you are ready to launch your survey.
Click Copy Public Link at the bottom of the page to copy the survey URL. This will be the survey link you share with your participants via email, social media, etc.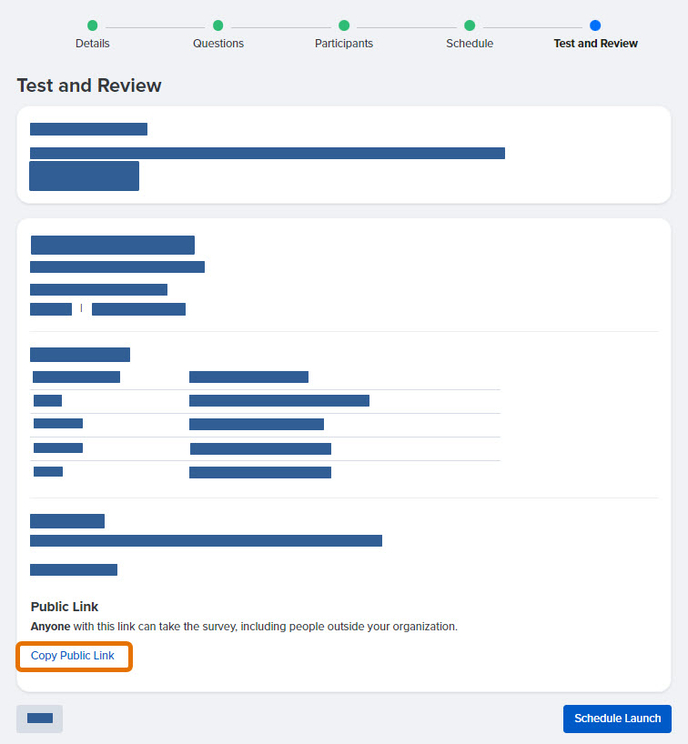 Confidentiality
Although you won't ever be able to see the identity of any respondents who use the public link to take the survey, you can specify the confidentiality settings for the survey.
Survey participants who complete a survey using a public link can still have their responses exported. This helps facilitate conversations around important responses that may have been left in the survey. Exported responses do not contain any identifiable information unless this information is included in responses by the survey participant.
Learn more about confidentiality,
To export survey results: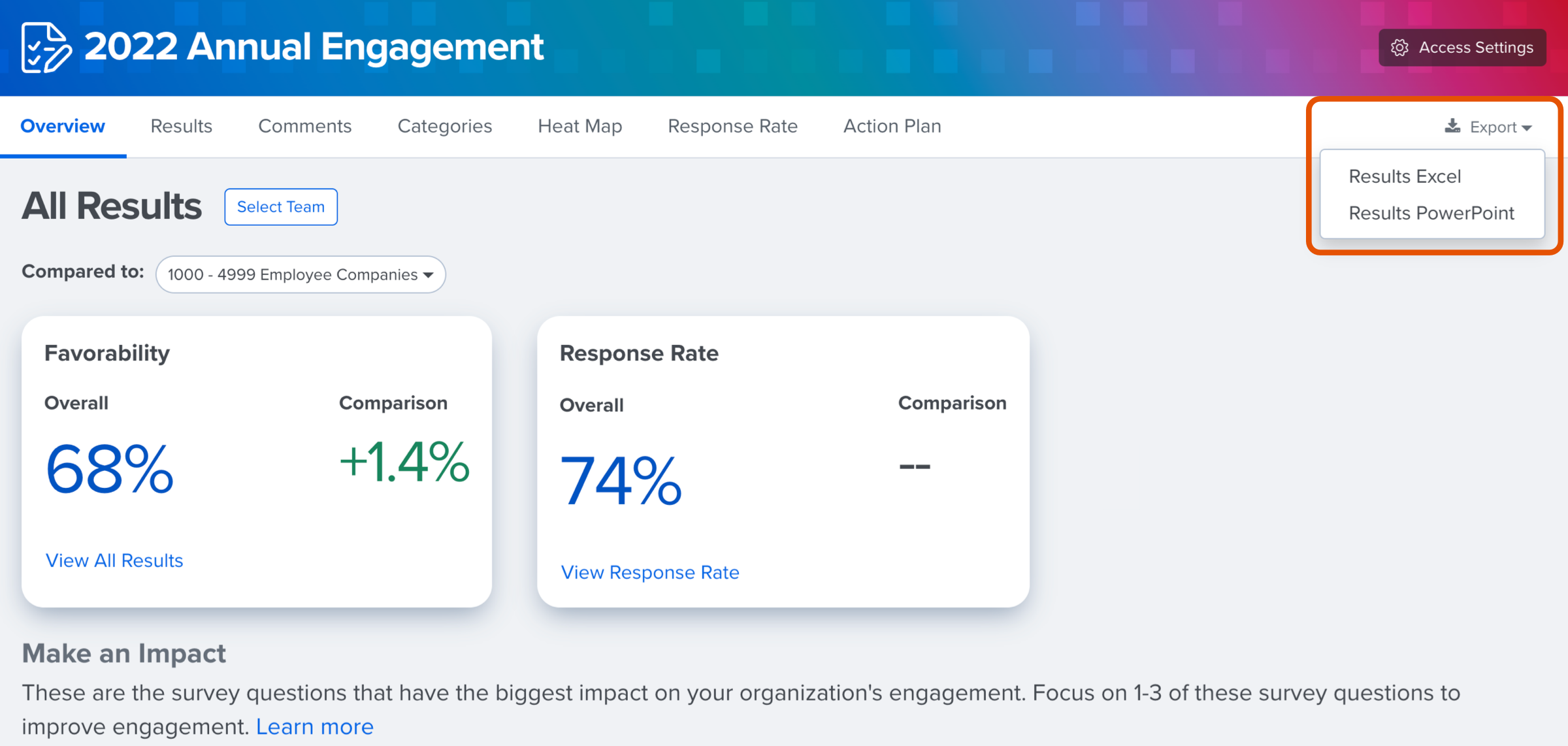 Navigate to the survey's analytics
Click the Export drop-down menu in the top right
Click Results Excel to begin the export
Click the exported file from your browser's download files.