Printing Survey Instructions
If not all of your employees have email addresses, they can still take the survey online. During the survey set-up, you will indicate how many employees do not have email addresses.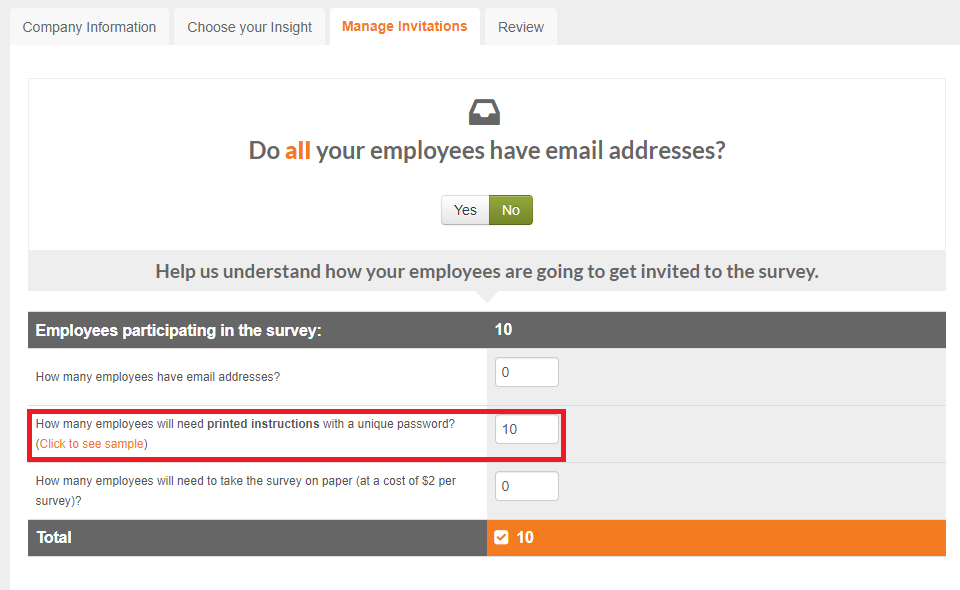 Then, when you upload your employees, you will include the first and last name of the employees who do not have email addresses.

For the employees uploaded without an email address, you will have the option to print the survey instructions for them. These instructions will include a unique code for them to use to take the survey on any computer, tablet, or smart phone. Keep in mind, you will not be able to print these until you have launched your survey. To print individually, click on the "Print" button next to the employee's name and select either English or Spanish.

The survey instructions will download in PDF format.
You can also print all of the printed surveys at once by clicking on the "Print All" button directly above your list of employees.