The Surveys & Pulses tool utilizes point in time demographics, meaning that Survey Analytics will reflect employee demographic data at the time that the survey launch was scheduled.
In this Article:
Overview
Single Surveys
Recurring Surveys
Automated New Hire and Exit Surveys
Updating Incorrect Demographics

Overview

When you launch a survey using the Surveys & Pulses tool by either sending your employees an email invitation or by requiring employees to enter their Employee ID or a unique code to access the survey, you will be able to view demographic data for your survey takers in Analytics. The demographic data that you see for your employees reflects the data in Quantum Workplace at the moment that the survey was scheduled-- in other words, employee demographics that you see in Analytics for that survey will NOT be updated going forward as employee demographic values change (e.g. when your employees are assigned to new managers or departments). Read on to learn at what point demographics will be captured for your survey takers based on the type of survey you launch.
Note: Employee demographics are not captured for anyone who completes the survey via a public survey link.
Single Surveys
Demographics for all of your employees who are invited to take the survey are captured/ locked in at the time that you schedule the launch of any single (non-automated) survey.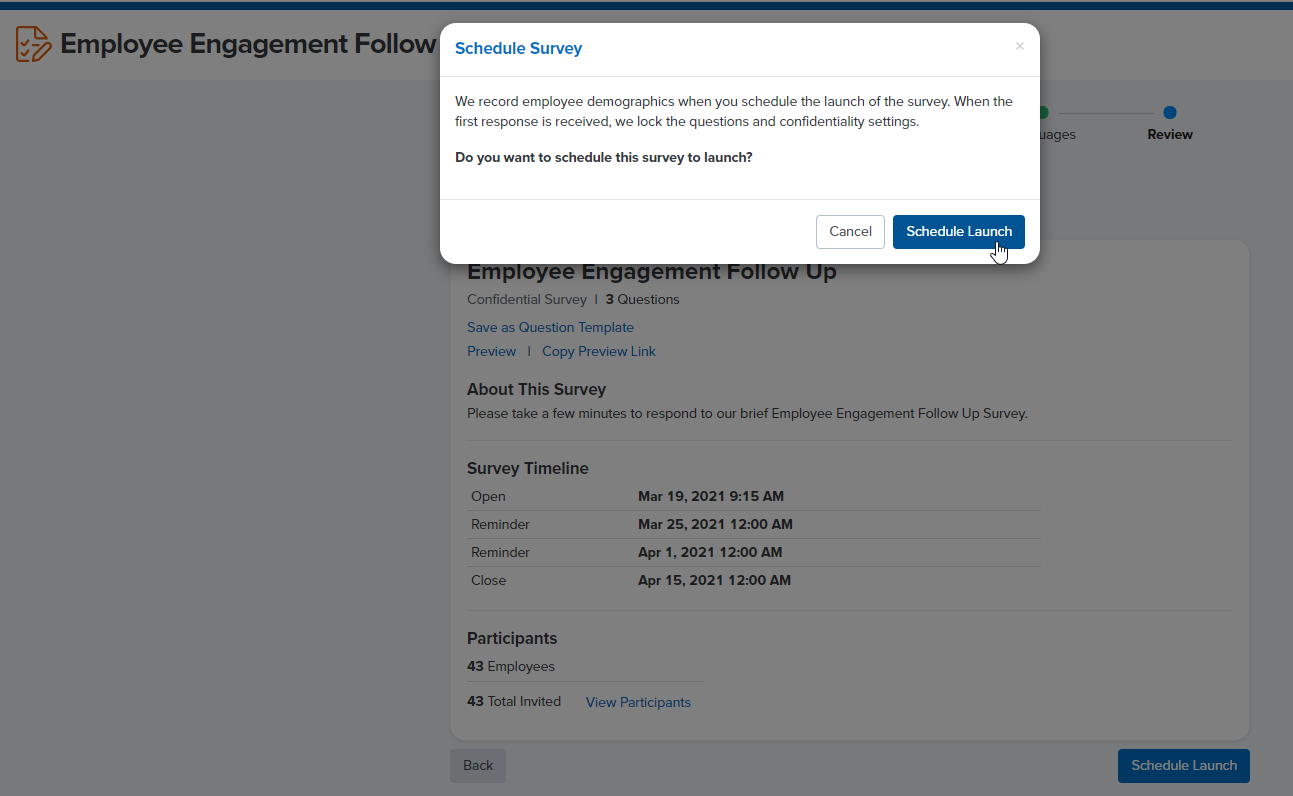 This means that once you click Schedule Launch from the Review step of your survey setup, whatever employee demographic data currently exist in Quantum Workplace will be reflected in the Analytics for this survey.



Recurring Surveys
For any automated survey that is set to re-occur on a particular time frame (e.g. monthly, quarterly, etc.), employee demographics will be captured/ locked in 7 days before the upcoming survey launches.
Automated New Hire and Exit Surveys
For automated new hire and exit surveys, the employee demographics for all survey takers will be captured at the moment that each survey taker is invited to take the survey. In other words, demographics for each individual survey taker will be "locked in" the moment that the system sends out their survey invitation, regardless of whether that survey taker is added in automatically by the system based on their hire or exit date or manually added in by an Admin.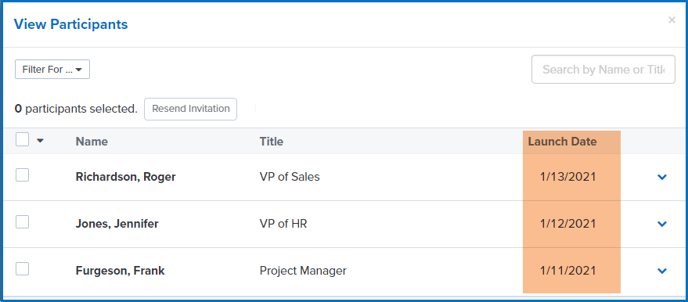 Updating Incorrect Demographics
If you realize that the employee demographics in Quantum Workplace at the time that your survey was scheduled were incorrect, reach out to your Customer Success Manager for assistance.