Admins can turn on the Org Chart, an optional feature that provides employees with a visual representation of the manager hierarchy in the organization.
The Org Chart is an optional feature that provides your employees with an expandable chart showing the people leader hierarchy in their organization. Once enabled, employees can access the org chart at any time via their secondary navigation bar (next to the Search Coworkers function.)

As an Admin user, you can turn this feature on and off via General Settings in Administration. Under Org Chart access, check the box next to Enable Org Chart to turn this feature on for your company.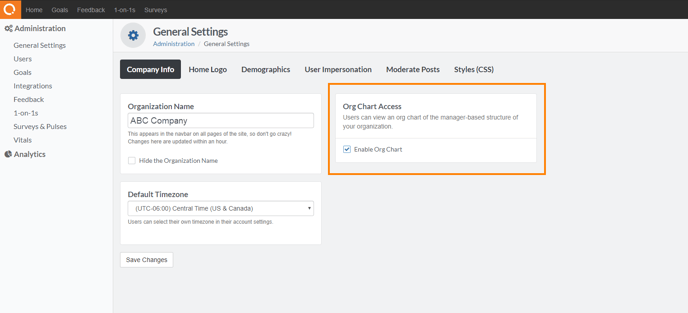 Once open, Org Chart shows the person at the top of the manager hierarchy (e.g., your President or CEO) and each of their direct reports (e.g. the Senior Leadership Team).


Employees can click on the people icon under each Senior Leader to view their direct reports.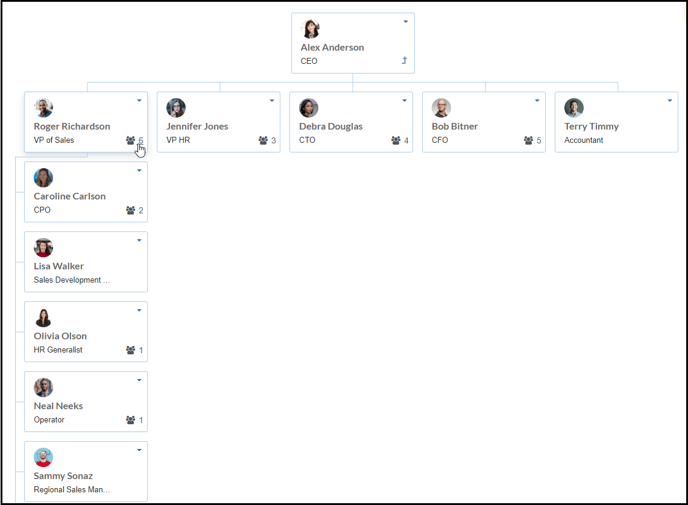 The Org Chart expands in this manner; users can click on the people icon to reveal each management level's direct reports: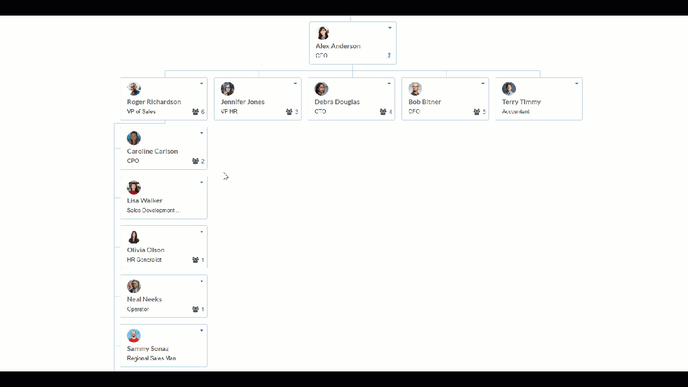 To return to the original view of the Org Chart with the CEO and Senior Leadership team, click Top.