Customize Users' Access to Survey Results, Export Survey Results to Powerpoint, New "Direct Reports" Quick Search for 1-on-1s and Feedback
🕐 5 min read to learn about
Featured
---
Customizing Users' Access to Survey Results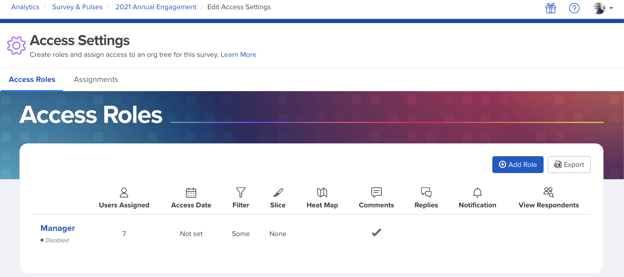 Interested in sharing survey results with managers, senior leaders, or others in your organization? With Access Roles, create roles for users in your organization to view survey results and analytics.

Access Roles can provide broad or specific insight into survey results and analytics as determined by the admin. In Access Settings, admins can create a role and select what access is needed for the user or group of users. Admins can also determine how roles can slice and filter demographic data — providing users with access to the most relevant information.

This update also includes new Full Access capability. Full Access gives admins the ability to give access to all survey results, trees, and analytics as selected by role and assignment.
Related:

Noteworthy
---
Export Survey Results to Powerpoint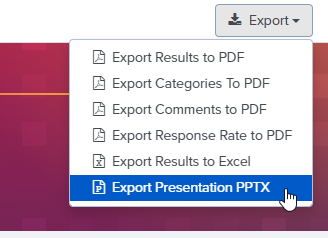 Export your survey results to Powerpoint on any engagement, pulse, or lifecycle survey with at least 1 scaled survey question. This export also honors any filters that are selected by the user in the platform, including any "team select" filter.
Related:
Learn more about survey result exports
New "Direct Reports" Quick Search for 1-on-1s and Feedback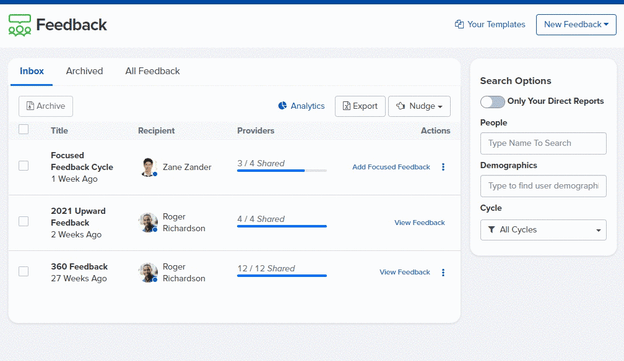 We've made it easier for managers to search for their direct reports in Feedback and 1-on-1s. In the past, you could manually add all your direct reports to the 'People' search to find conversations where your direct reports participated. We've now enabled that same search with a single click.
Just click the 'Only Your Direct Reports' toggle and your search results will show any conversation where your direct report is a participant (as either an employee or facilitator in a 1-on-1 or as subject or feedback provider in a feedback request).
Note: the 'Only Your Direct Reports' toggle only appears for:
Managers with 1+ direct report who have 1+ direct reports
Admins with 1+ direct report
Focused Admins with 1+ direct report
Managers whose direct reports are not managers will not see the 'Only Your Direct Report' toggle. Alternatively, managers can manually search for their direct reports to find their feedback.
Related: