Survey Creator in General Release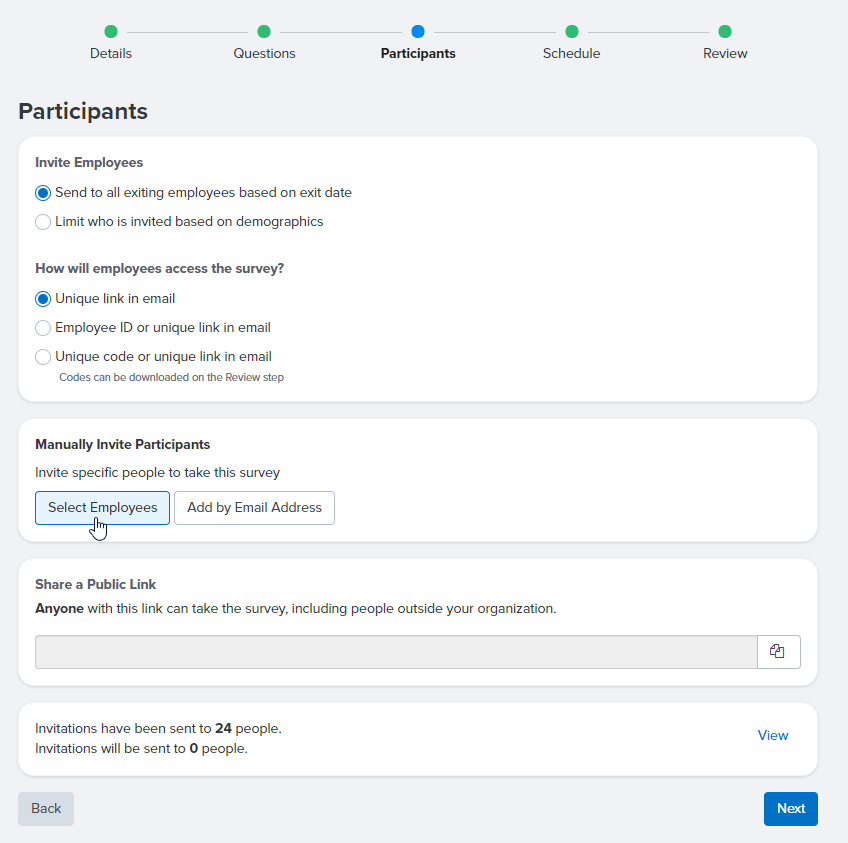 All Surveys & Pulses customers now have access to our enhanced survey creator. The survey creator provides a more streamlined process for writing your survey questions and launching your survey.

The survey creator features a compact design that gives you better visibility into all of your questions at once, which makes it easier to manage surveys with 15 or more questions. You'll also find it easier also to add translations for any survey that you're offering in multiple languages and to add logic to your survey if you need to limit which survey-takers should see which questions.


Voluntary vs. Involuntary Exit Data now Available through ADP Workforce Now® Integration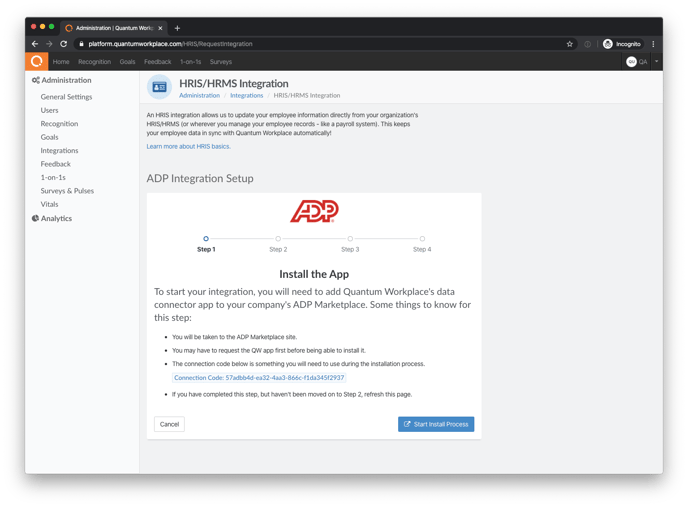 If you track whether employees terminate voluntarily or involuntarily in ADP Workforce Now® and have an integration set up with Quantum Workplace, that data will now be automatically reflected in Quantum Workplace. This allows you to set up an automated Exit Survey that selectively invites employees who have resigned rather than all departing employees.

Do you use ADP Workforce Now® but haven't set up your integration with Quantum Workplace yet? Click here for instructions on how to begin setting up your integration from within Quantum Workplace, or reach out to your CSM for more information.
Note on User Import

If you update your employee information by importing a .csv file into the User Management section of the platform, you will notice that the button to Import your employee demographics has been temporarily disabled. We have temporarily removed this capability in order to make enhancements to it, but you can reach out to your CSM to have it re-enabled right away or to give them your user file for you to upload on your behalf.