Understanding the New 2020 Reports
Navigating the NEW Best Places to Work Reports
In 2020, all companies that purchase reporting will have NEW reports. These modern reports will make it easier for you to get key takeaways from your survey data.
Accessing Reports
When you first log into your account, the first thing you see will be the Overview report (this will be familiar for customers who have participated in Best Places to Work prior to 2020.) Most of the information on this report has remained the same. Your organization's overall score out of 100 and the finalist scores for your region will appear in the top right corner. You can download this report into PDF by clicking the Download button above your organization score.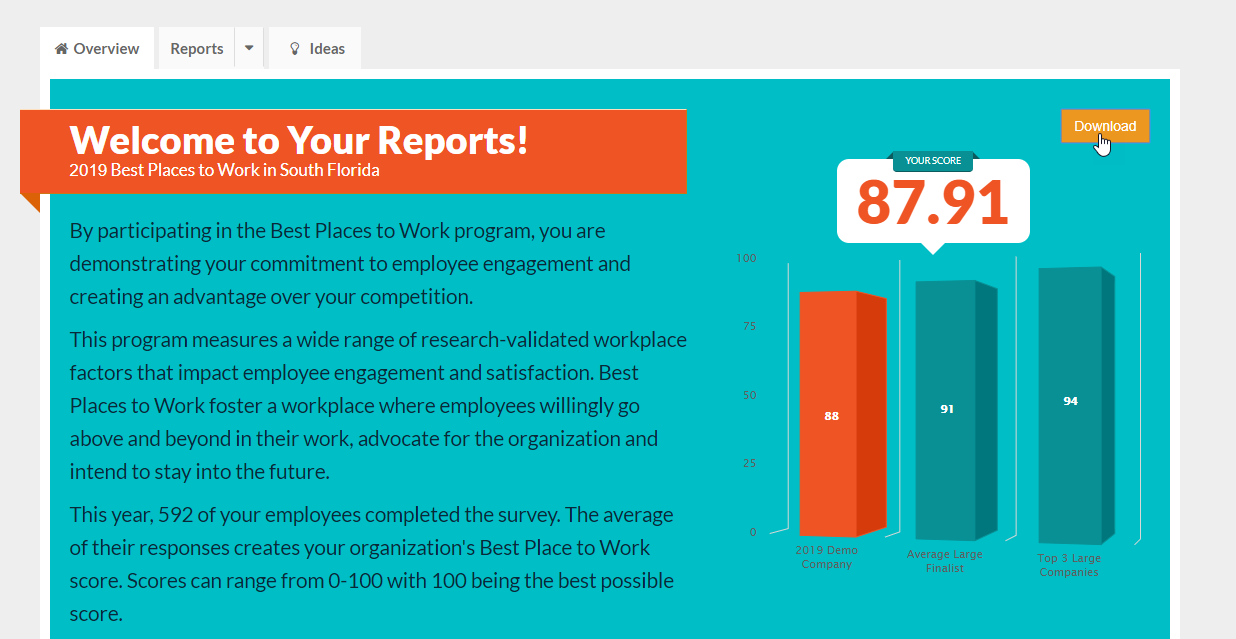 To access the other reports, click the arrow next to the Reports tab and select the report you would like to view.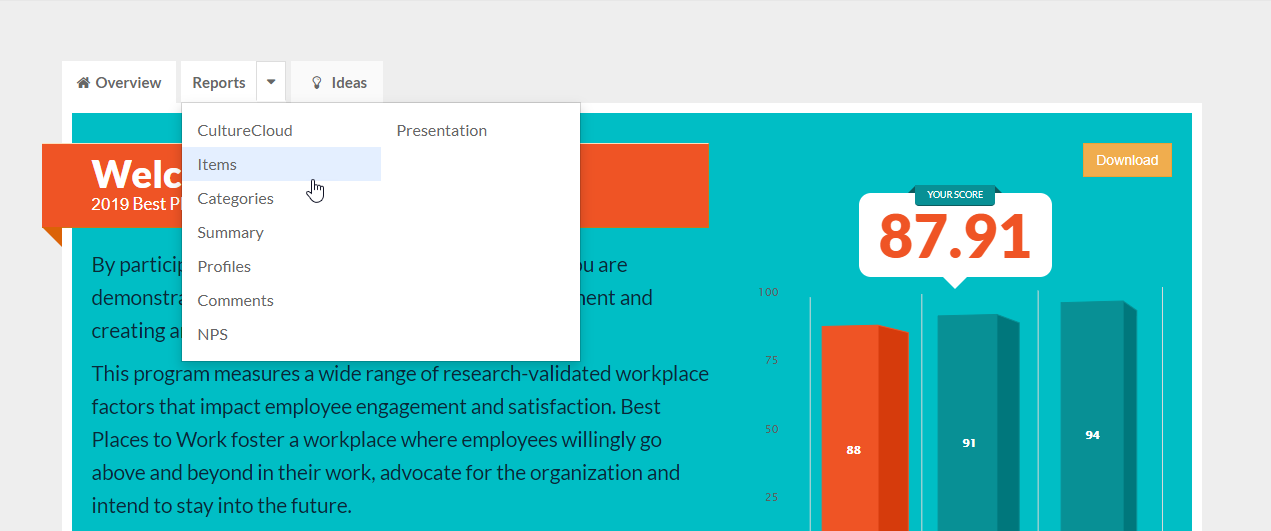 Which reports have been retired?
The following reports that were available prior to 2020 have been retired:
SWOT (Strengths, Weaknesses, Opportunities, Threats)
Top
Bottom
Recommendations report (replaced by the Ideas Library)
Detail Report (replaced by Items Report)
Which reports are new to 2020?