Succession Planning, Survey Text Invites and Reminders, Survey Clone, Survey-Creation Action Planning Toggle, Survey Analytics Update
🕐 5 min read to learn about:
Featured
---
Succession Planning
Our new Succession Planning feature is live!
Identify talent risks, guide talent development, and be ready when talent needs arise using a people-first approach to succession planning that's easy to do year-round.
Use our tool to:
Capture talent, interest, and readiness to find the best successors for critical talent.
Help successors grow and develop so they're ready when called upon.
Ensure your successor pool aligns with your diversity and inclusion aspirations.
Make sound decisions when critical talent leaves.
A board-ready succession plan at your fingertips when you need it.
With Succession Planning you can ensure you have the right people, in the right roles, at the right time, both now and in the future.
To learn more, check out this video or this help document. To see a demo of it, reach out to your Account Manager.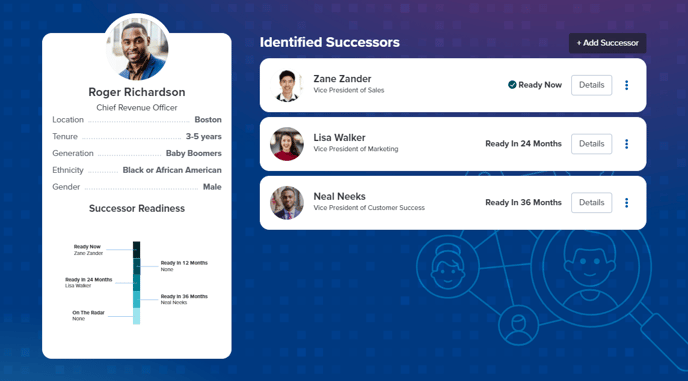 Noteworthy
---
Survey Text Message Invitations and Reminders
It can be difficult to reach dispersed or deskless survey participants who are constantly on the go. However, their voices are important and it's key to capture them. Leverage a platform that sends survey invitations and reminders straight to your employee's mobile phones.
Automated survey invitations send survey participants a survey link via text message or email, asking for their feedback. After clicking the link, participants can take the survey at their own convenience, from anywhere.
Messages powered by Quantum Workplace will meet workers where they're at and empower all employees to be heard.
To learn more, check out this help document or reach out to your Account Manager for more information.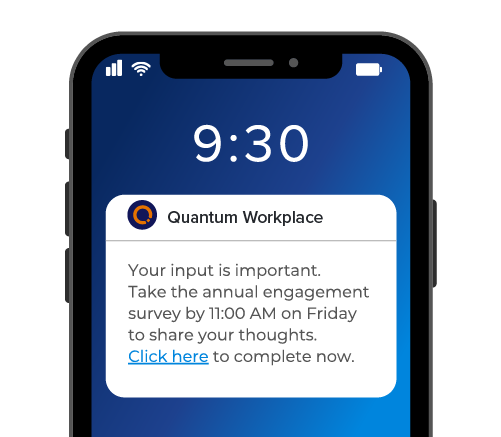 Survey Clone
Quickly and easily recreate a survey with our new survey copy capability. Say you launched a survey last year or quarter that you really liked, the questions, messaging, invited participants, distribution schedule, and format were great and want to replicate it. Simply go into Administration, click Surveys and Pulses, click the ellipses next to the survey you'd like to replicate, then copy. You'll be able to update the info you want and launch the survey fairly quickly.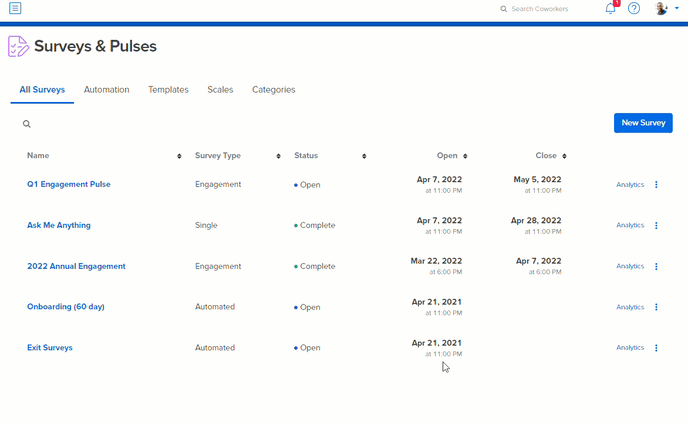 Survey-Creation Action Planning Toggle
We first introduced our new feature, Action Planning, a couple months back. If this is news to you, you should read these Release Notes or this help document!
Surveying your organization is critical to understanding and impacting engagement levels. And just as important is taking action based on insights that surfaced from survey results. Action Planning allows you to do both.
With Action Planning teams are empowered to create action plans around their most impactful survey questions and insights. To help improve your action plan's success, we added a toggle to enable or disable Action Planning when you are creating a survey. That way during survey creation you can be proactively thinking and planning next steps and don't have to rush to do it after the survey is completed.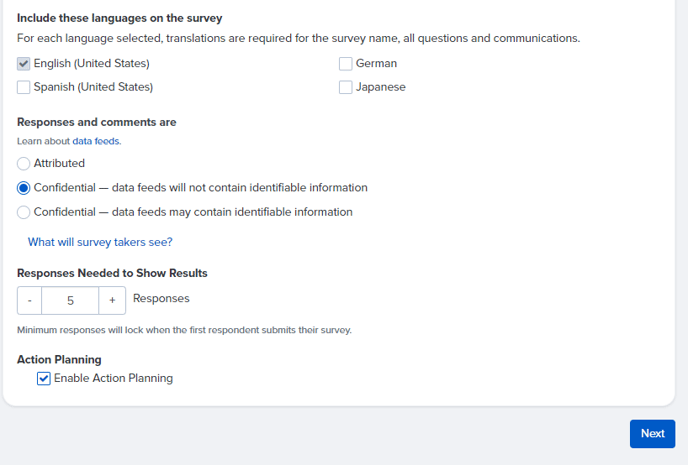 Survey Analytics Update
Changes to role settings within Survey Analytics are now immediate and not cached.
You will now see more columns for comparison values in Excel. In addition to favorable, there will be neutral, unfavorable and average.