May 18, 2022 - Release Notes
Expanded Action Library, Automatic Comment Translation, New Email Subject Lines for Surveys.
🕐 5 min read to learn about:
Featured
---
Automatic Comment Translation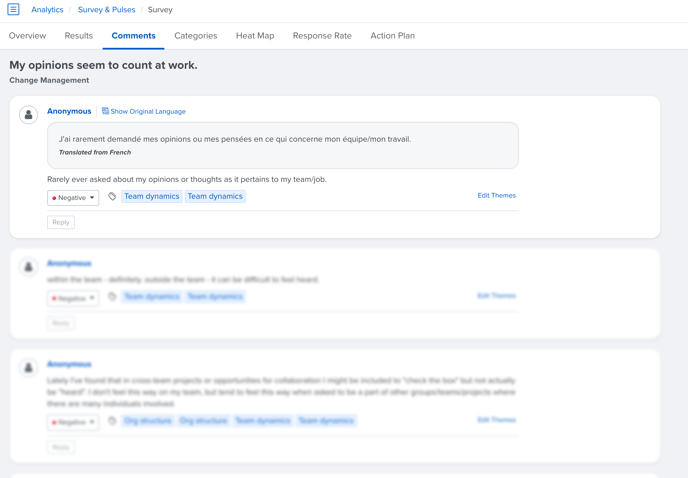 Natural language processing now auto-detects foreign languages and automatically translates comments into English within moments of survey submission. Users get the ability to toggle between the original language and an English translation.
As always, we can offer translations from human linguists at an additional cost; just talk to your Customer Success Manager.
Noteworthy
---
Expanded Action Library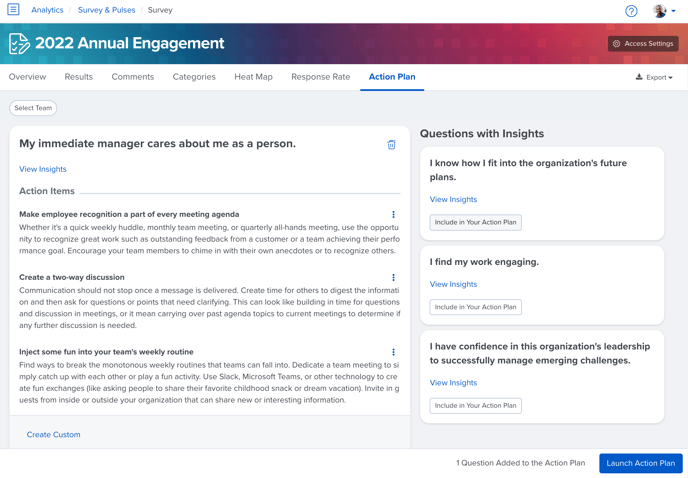 The Action Library has been updated with new actions to help leaders take meaningful action post-survey.
Each engagement survey, with action planning enabled, now has more best-practice actions for each best-practice survey item.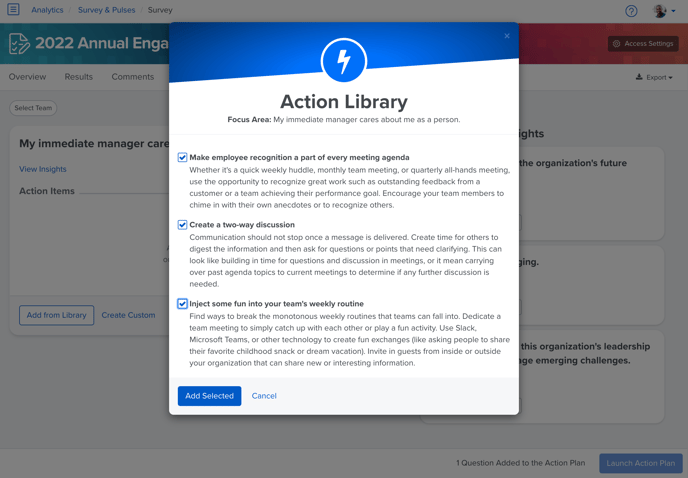 New Email Subject Lines for Surveys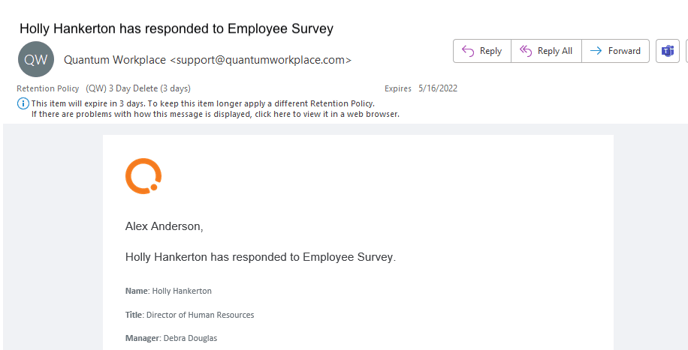 Ever find yourself looking for a survey notification in your inbox? Now, you can easily track down previous email notifications in your inbox with new email subject lines for surveys.
Email notifications for attributed surveys will include the survey taker's name and the survey title. The subject line of the email will now read "[First, Last Name] has responded to [Survey Name]."
Navigate through the noise and review your surveys with ease using our new email subject lines.