May 17th 2023 - Release Notes
Goals, Lightweight 1-on-1 Beta, and Succession Planning Updates
🕐 5 min read to learn about
Goals
Bulk Goal Enhancements
We're making it easier for goal admins and users to track and manage bulk goals.
Admins are now able to archive bulk goals they've created without deleting them--and can easily see how many bulk goals have been created over time, and how many of those are active.
Users will now see a tag next to any goal that was created for them via the bulk goal creation process so that they can more easily identify admin-created goals.

Surveys & Pulses
Lightweight 1-on-1s for Small Teams - Beta
Any manager whose team does not have enough responses to generate a team engagement report is now able to access the lightweight 1-on-1 beta feature. When trying to view an engagement report, these managers will see a suggested action to start setting up 1-on-1s with their team.
Learn more about Lightweight 1-on-1s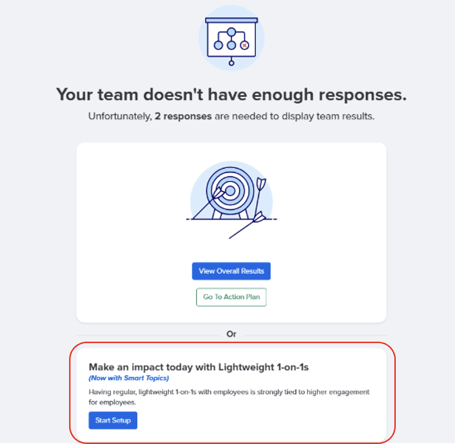 Talent Reviews & Succession Planning
Succession Planning Role
Admins can now assign full admin access to Succession Planning for other users in their organization. Anyone that had full access to Succession Planning previously now has this role enabled.