🕑 3 min read
Featured

Slack Integration is open to ALL!
Slack + Quantum Workplace makes on-the-fly recognition and feedback happen quickly and naturally — you can even use it to quickly jot down private notes to use in an upcoming 1-on-1! Integrating Slack with Quantum Workplace is easy-peasy. Learn more about how easy it is to set up.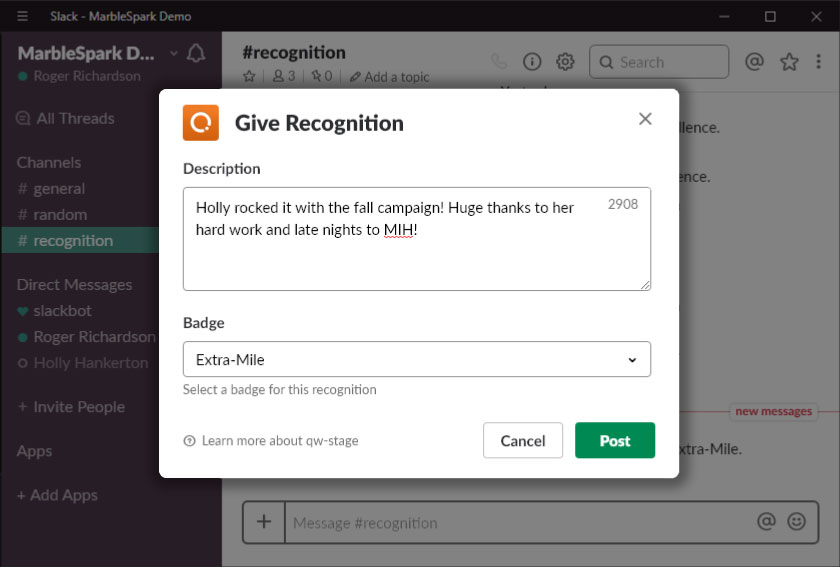 Recognize a team member for a job well done.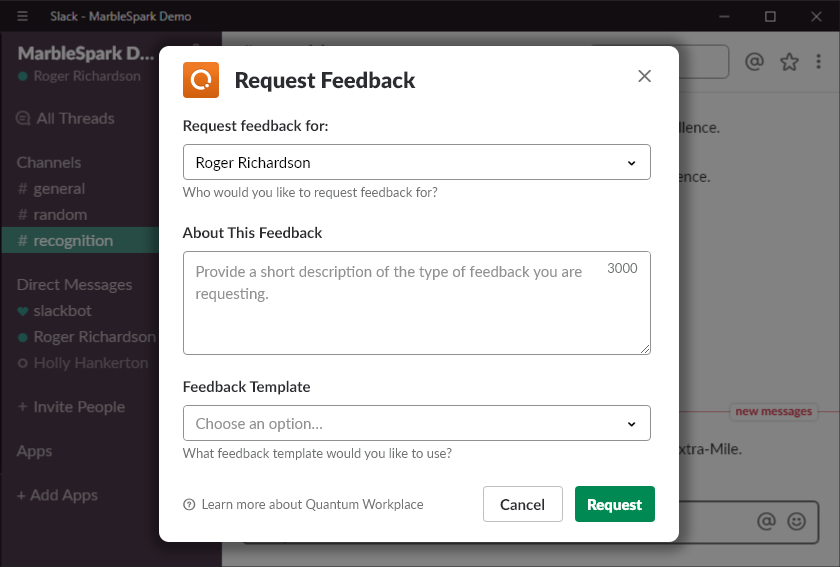 Request feedback on yourself.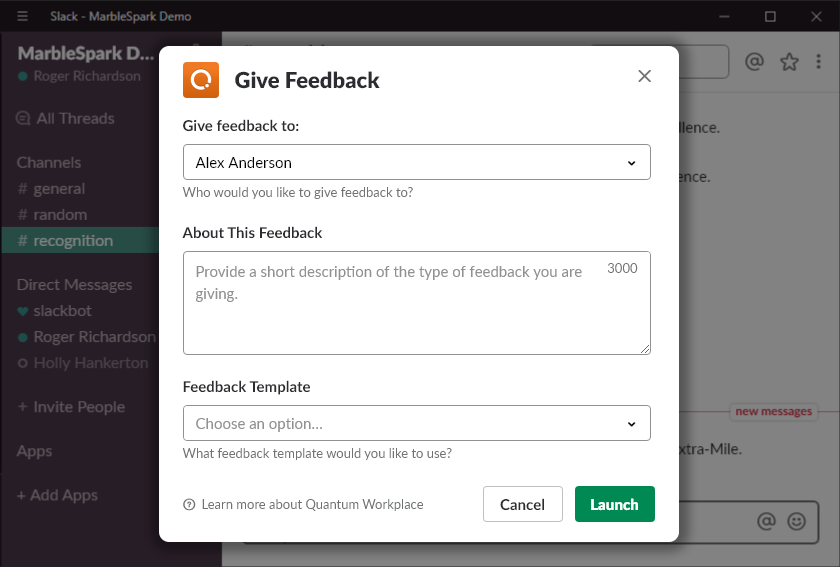 Give feedback to a fellow user.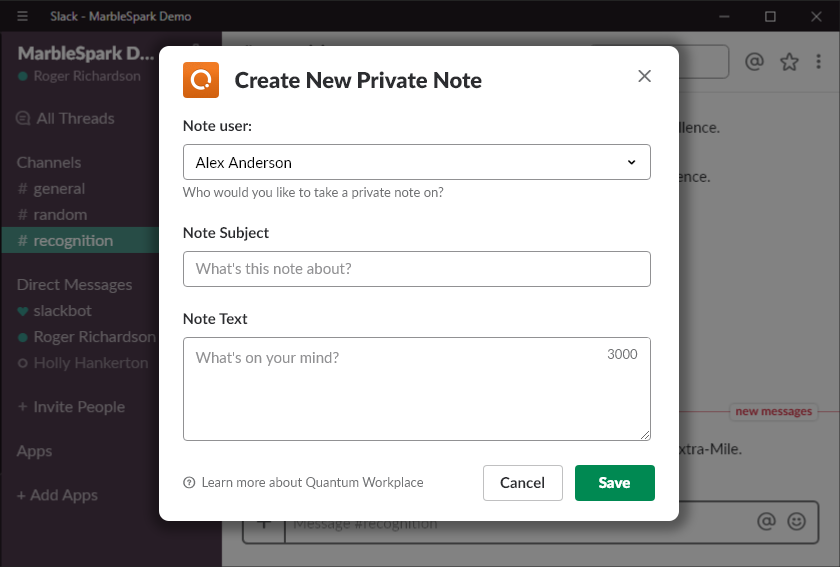 Take a private note.
Also, don't forget that we have out of the box extensions with Chrome and Outlook as well!
Noteworthy
Template Enhancements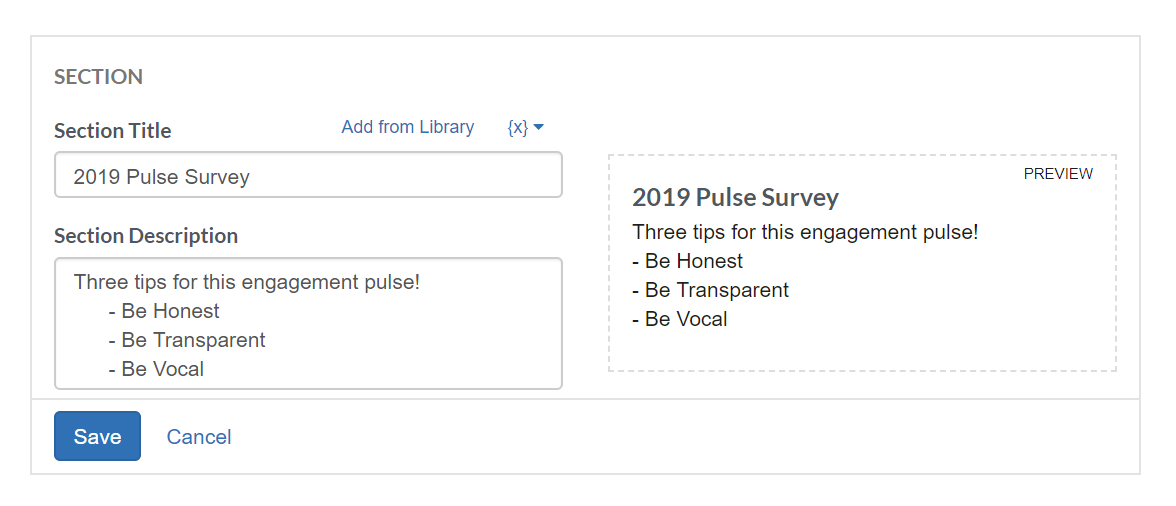 Sometimes it is nice to use carriage returns to style template sections or helper text. Now you can!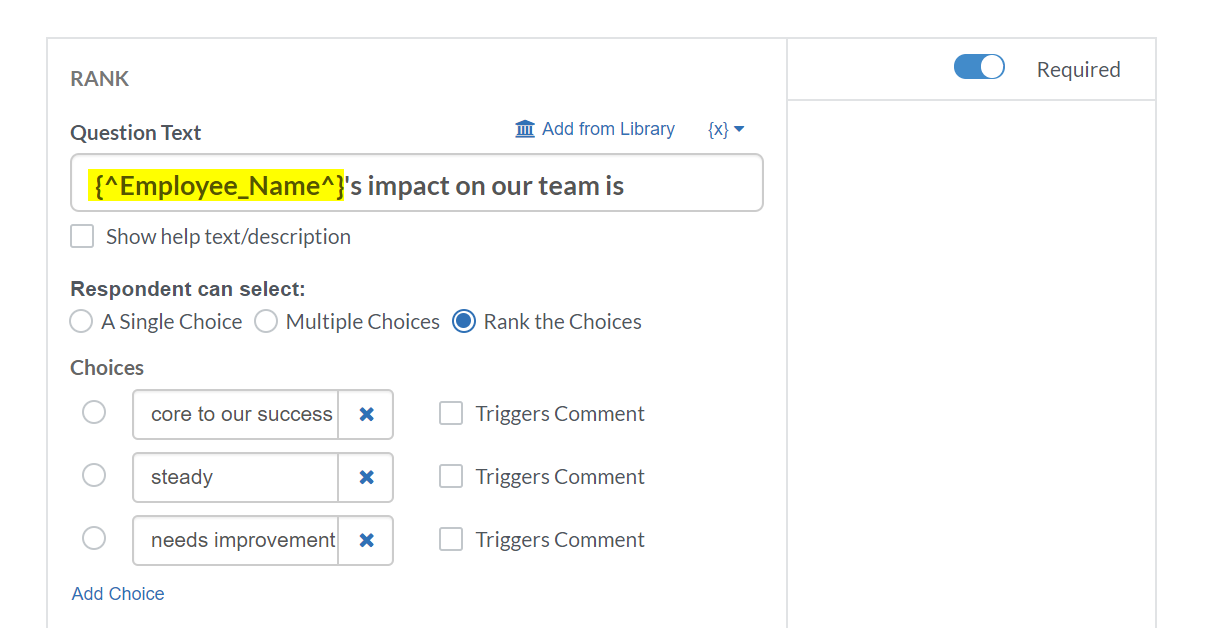 Text replacement is now supported on Rank, Multi-choice, and NPS question types! Woot! Woot!
Slicing Made Easy
Did you know you can slice your data in your Analytics and compare slices of demographics against each other? Maybe you want to see favorability of Teamwork by division. Well, we made a small but mighty change that will make it easier for you and your managers to find the "Slice By" feature on Engagement reporting by adding it to the filter button! Oh, and it's consistent with where Slice By lives in Pulse/Feedback/1on1 analytics too. So, hey, you got that goin for you buster!
Better Experience for Visually Impaired Users
Accessibility is really really important to us. We updated alerts with visually hidden labels that describe the alert type when a title doesn't exist for visually impaired users.
Fixed
On the Heatmap report, when you changed the Chart View to Average Result and exported to Excel, the average results scores no longer show in a percentage format. - BOOM!
Feedback provider import now supports emails address entered in upper, lower, or mixed case - FIXED