IN THIS ARTICLE:
Overview
How to Access Analytics
Understanding Feedback Analytics
Overview
If Manager Analytics have been enabled for a given Feedback cycle, managers will be able to view roll-up reporting for all the aggregate reporting for all feedback recipients in their down line. An Admin needs to select the "Allow managers to access analytics for their hierarchy" option while setting up a cycle in order for managers to view the analytics for that cycle.
Note: Managers can be given visibility into any of their direct reports' feedback sessions directly, which is different from viewing overall analytics.
How to Access Analytics
First, select Analytics from the drop down menu in the top right corner by your name. Then, select Feedback. Next, click the Analytics button next to the specific Feedback cycle you would like to view.

Understanding Analytics
The Analytics landing page shows key details for the cycle, such as the number of participants in your down line included in your cycle, whether the Feedback was confidential or attributed, and the dates that the cycle was conducted. Below the Feedback Cycle Details are the Reports, which display the aggregate Feedback received by your entire down line.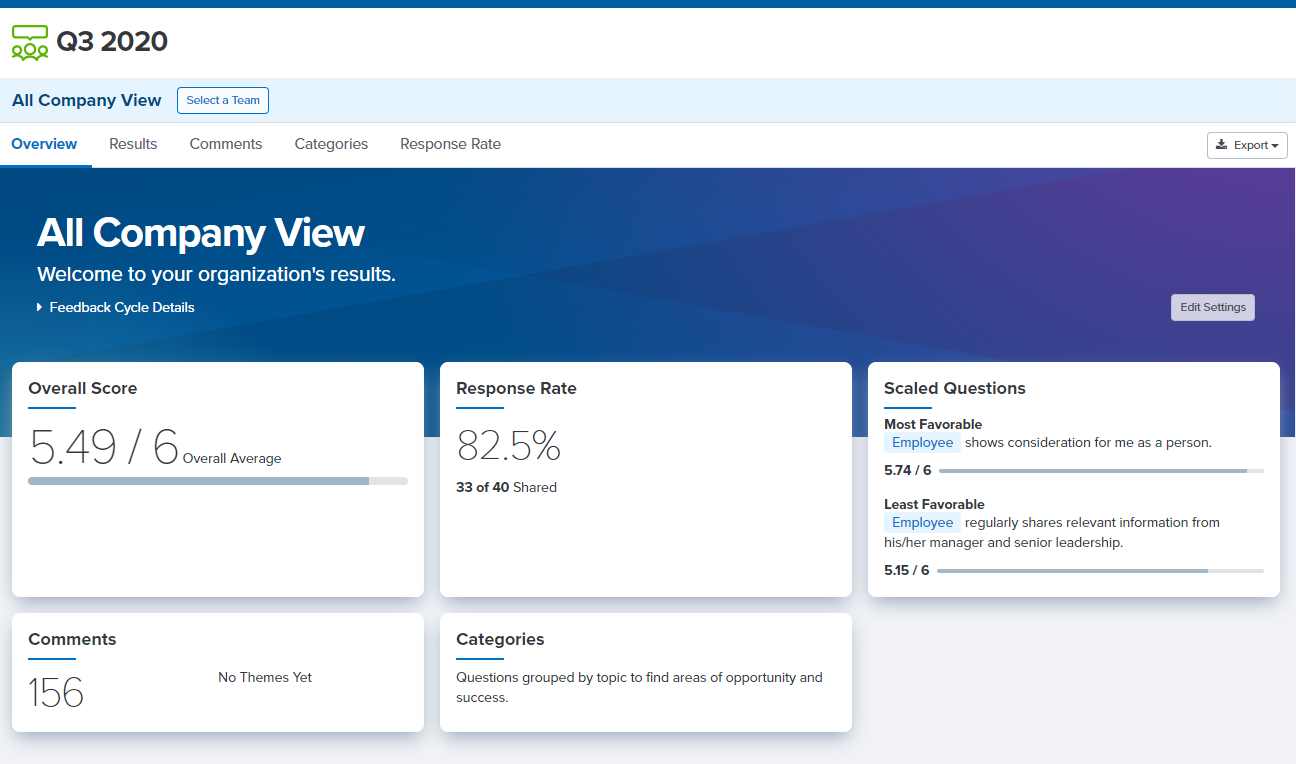 Slicing Data by Participant
By default, any report will show aggregate reporting for your entire down line. To drill down to view data for each Feedback recipient, click Slice by... Participant in the left corner of the report.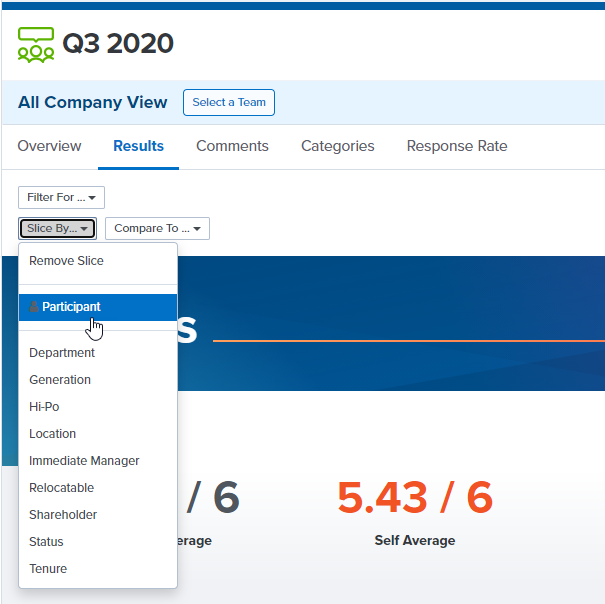 Once you click Slice By... Participant, you will see a blue-gray bar representing the range of the scores received by all feedback recipients for every item (question).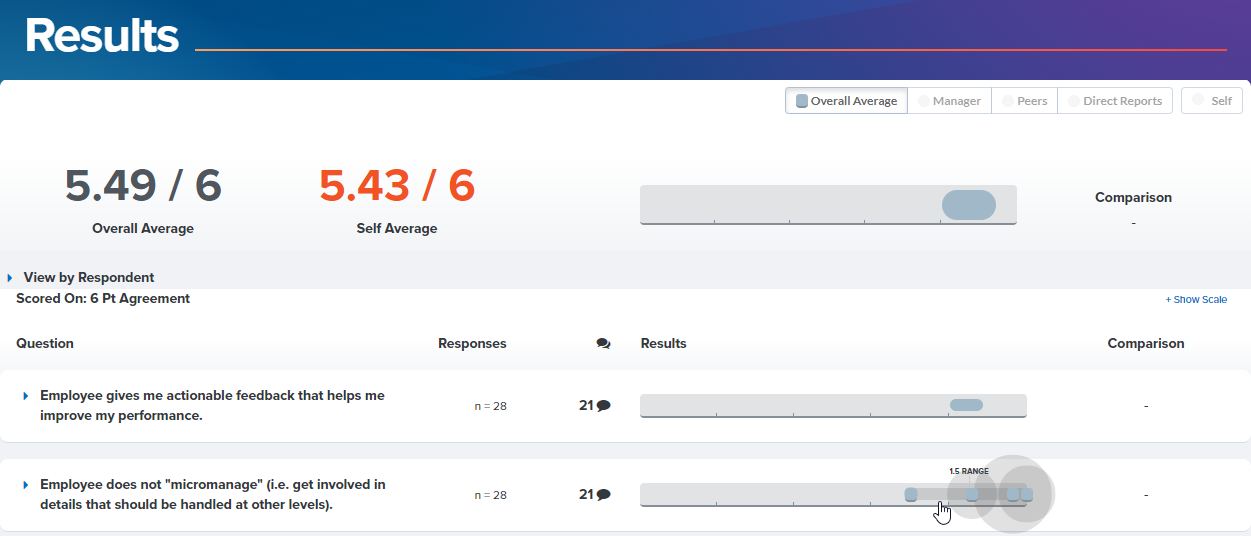 Click the drop down arrow next to a specific item to view how each feedback recipient was rated for that item.

If you select Slice By... Participants and then view the Comments report, you will see a break out of all comments and open-ended items corresponding to each feedback recipient.