Welcome Email
Home Page
Account Settings
Your Profile
Welcome Email
When your organization rolls out Quantum Workplace, you'll receive an email with the subject line of Welcome from Performance by Quantum Workplace. Click Activate your Account within this email.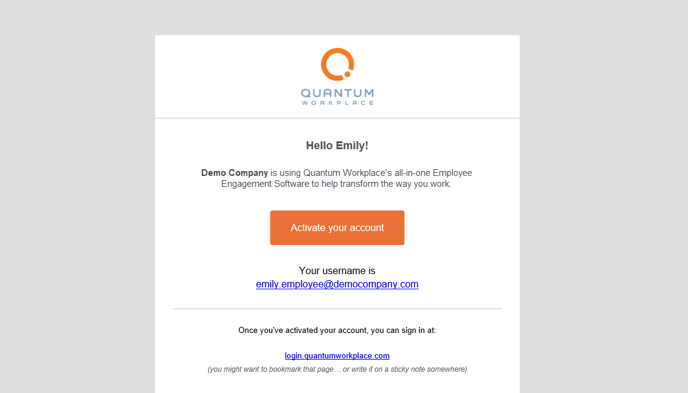 Your web browser will open to a "Reset your Password" screen (even though it's your first time setting up your account). In the username field, enter your work email address. In the password field, type in the password that you would like to use for your Quantum Workplace account. Retype the password in the confirm password field. Click Set Password.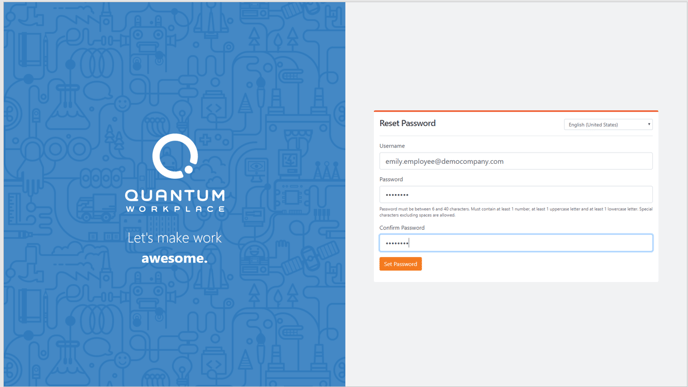 Your password must contain at least 1 number, 1 uppercase letter, and 1 lowercase letter and have a minimum of 6 characters.
Once your password has been set, you'll be prompted to re-enter your username and password to complete your log in.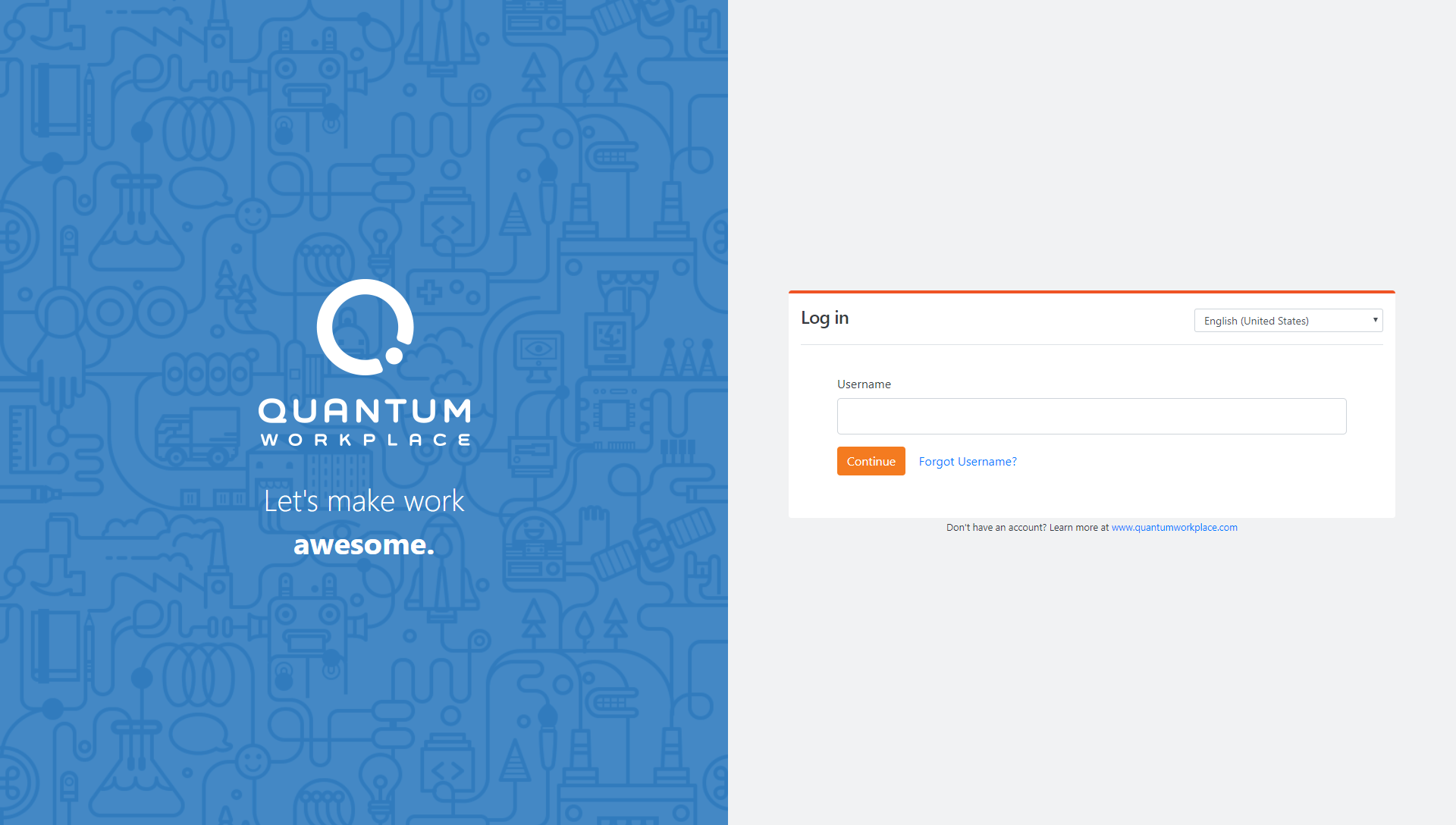 Home Page
Once you log in, you'll be taken to your Quantum Workplace home page. The menu at the top will show all modules that are enabled for your organization, which will be one or more of the following: Recognition, Goals, Feedback, and 1-on-1s.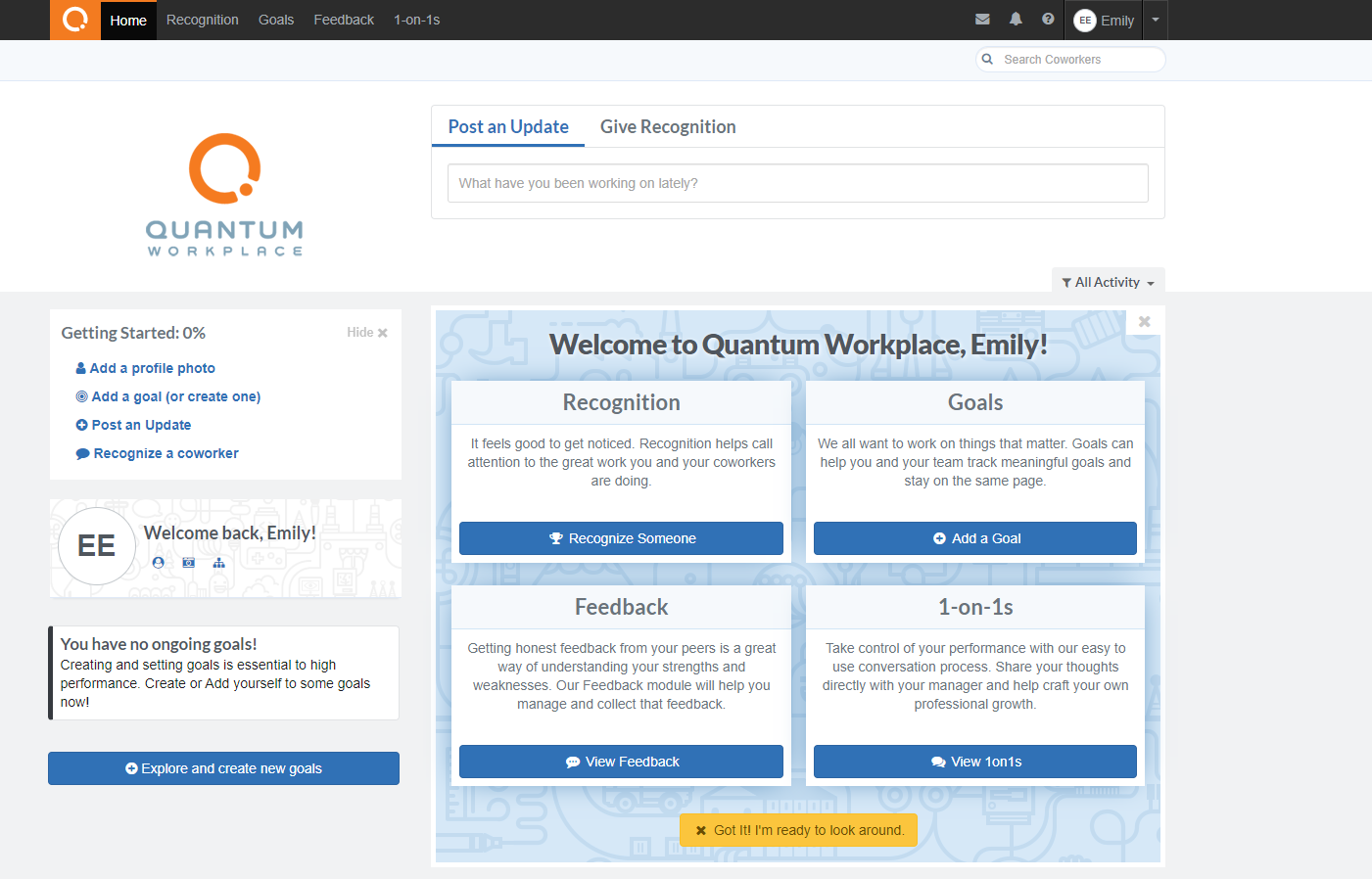 Account Settings
Through Account Settings you can update your profile picture, select your preferred language, update your email notifications, and more. Navigate to Account Settings from the drop down in the top right corner by your name.

There are three tabs in Account Settings that you can use to update your account information:
General: allows you to update your job title, your preferred language, your email address, and your password.
Profile Photo: upload a profile photo
Notifications: allows you to manage your email preferences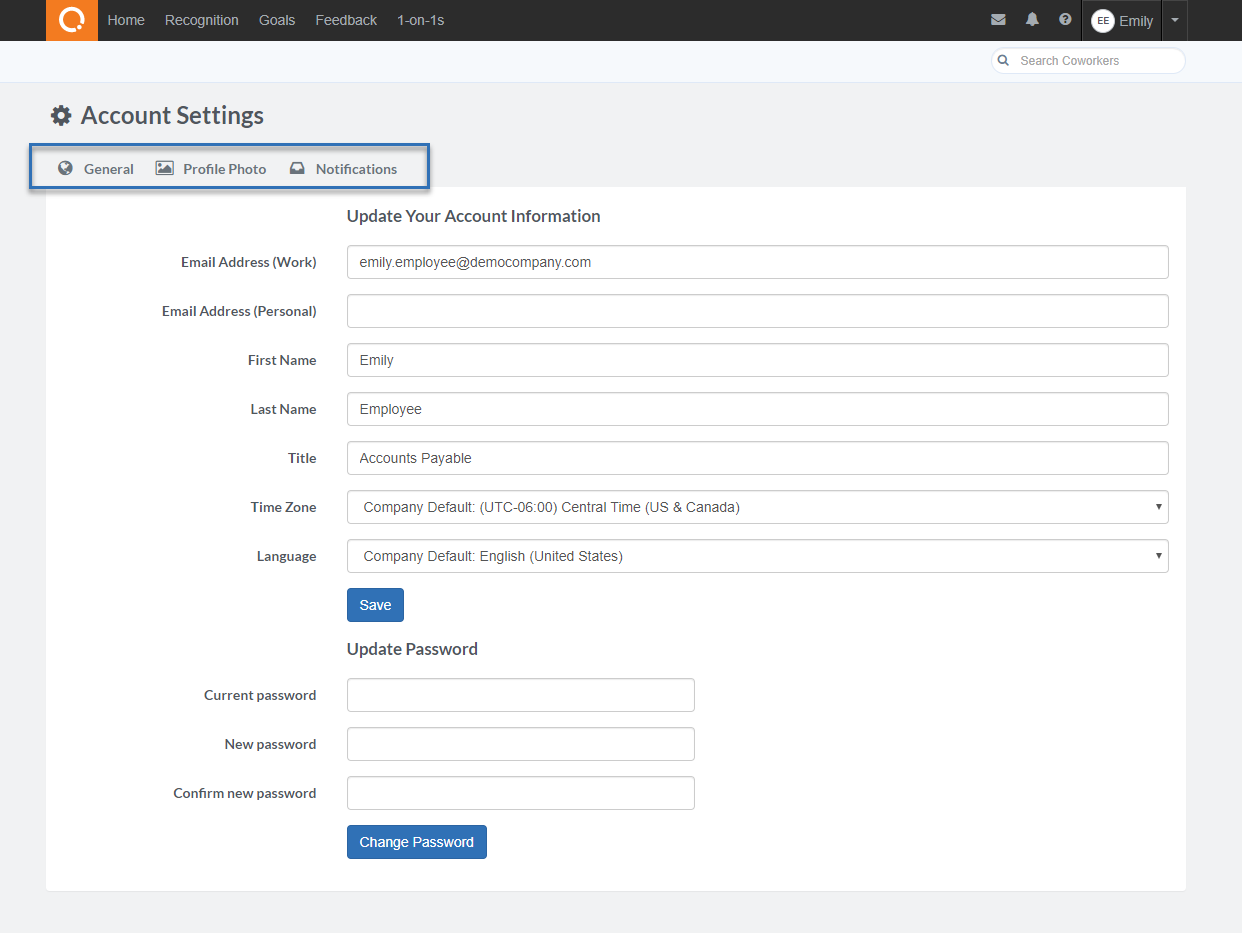 Any time you make changes to one of the tabs, be sure to click the
Save
button.
Your Profile Page
Your profile within Quantum Workplace is visible to you and your coworkers. You can access your profile page by clicking the drop down menu in the top right corner and selecting Your Profile.


The top panel of your profile page displays your name, title, and may include some additional information such as your team or department. This panel will also include your manager's name and all of your direct reports, if applicable.

On the left side under your profile photo is the About Me section. Click the edit icon (the pencil) to add information about yourself for your coworkers to see.


Eventually, your profile page will display any updates to goals that you post as well as recognition that you've given or received if your organization is using those two features.