🕑 3 min read
Featured
Save Draft Goals During Goal Planning
Goal planning can take a little time. Maybe a couple of days or maybe a week or more. Creating a draft goal lets you work out the details during goal planning and then launch it when it's ready.
How does it work?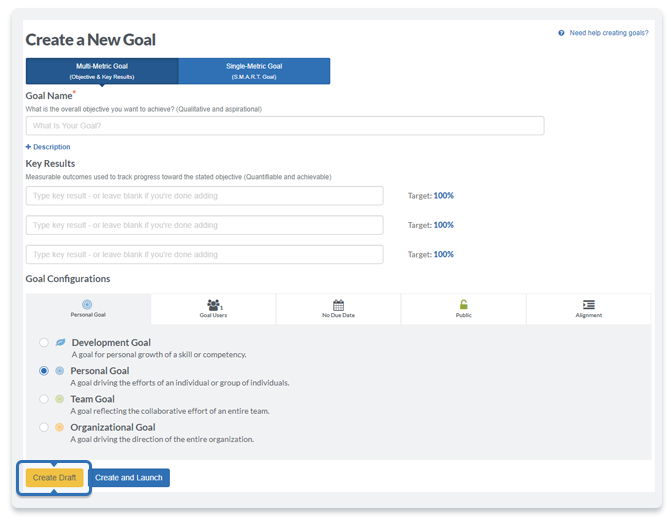 When you're setting up a goal you've now got an option to save it as a draft. You can tweak, adjust, and edit a draft goal just like an active goal. While a goal is a draft, only you, your manager, and upline managers can see it -- so you can collaborate and get alignment.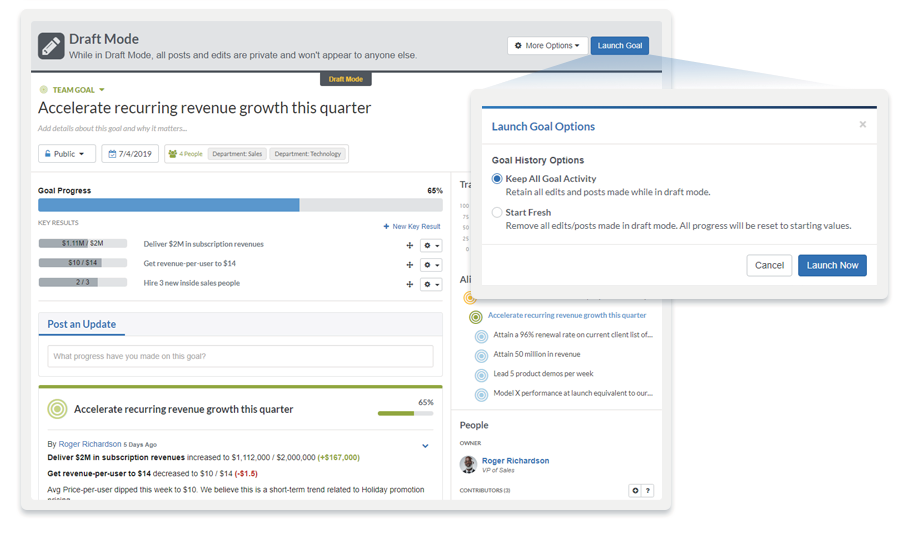 After goal planning is complete you can launch it to activate it.
Question Rules in Pulse Surveys BETA
Building an engaged and empowered workforce means taking an intentional approach to how your organization designs its employee experience surveys. Within Pulse Surveys, you can now add Question Rules based on employee demographics!
How does it work?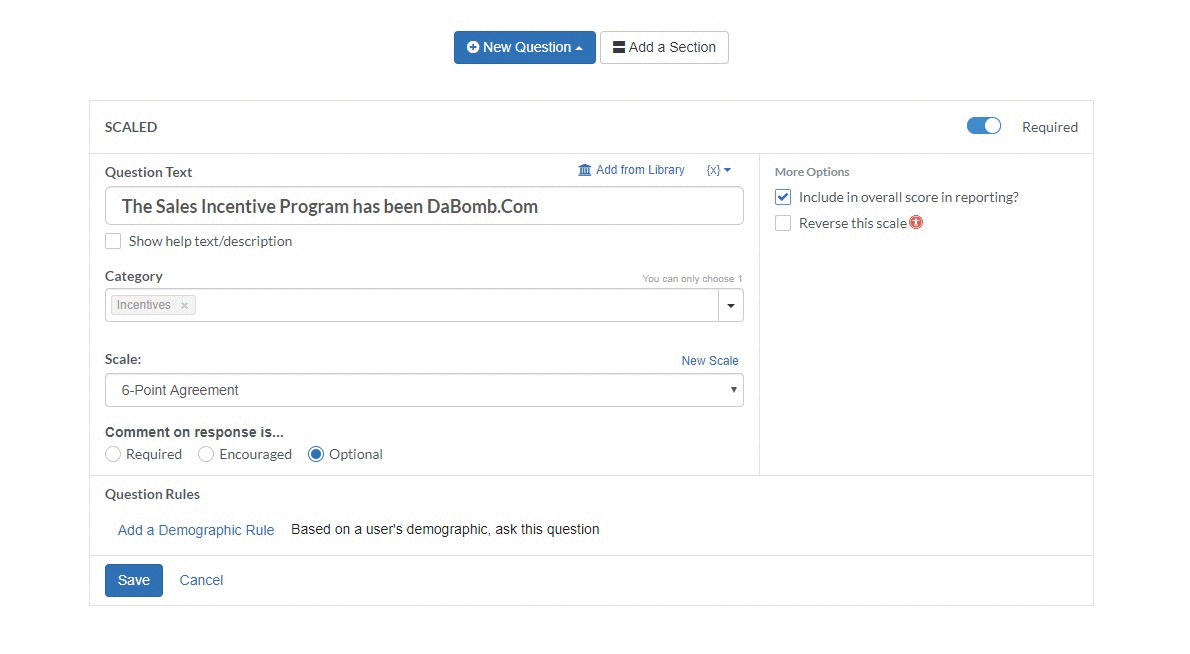 Above is a real-life example of a Pulse Survey where you want to add a question for only sales team members that have been with the company for over a year.
Stay tuned! We're working on expanding Question Rules beyond demographics soon!
Beta Soup: Contact Kelly.Fogus@Quantumworkplace.com to be a part of the beta!
Noteworthy
Focused Admin by Multiple Managers' Downline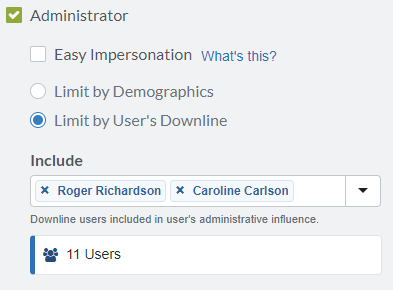 In late 2018, we introduced the ability to define a Focused Admin's scope by a user's downline. With this release, we now support multiple downline assignments.
Fixed
Welcome Emails: Activation for welcome emails is now more forgiving. Instead of four hours, we now allow up to 3 days for a user to click the activation link in a Welcome Email. - Whew!
Multi-Choice Auto-Save: When a Respondent was completing a Multi-Choice question on a survey and left it idle for an extended period of time, the question was not auto-saving. Well, now they are! - Hot Sauce
Bullet-Point Questions: When answering bullet-point questions the page would jump when your Feedback was auto-saved, causing you to lose your place. So, we're ripping out our mouse gymnastics feature (the calorie burning benefits just weren't worth the pain). Now you'll be able to concentrate on your bullet-point feedback without skipping a beat! - Giddy up!
Replying to Comments in Pulse Analytics: This was unavailable for some users. Well now everyone gets it! - Yippee!