June 13th, 2023 - Release Notes
Response Rate Reporting Past Data, Lightweight 1-on-1 Enhancements
🕐 5 minutes to learn about
Surveys & Pulses
Open Survey Response Rate Past Data
While surveys are open, admins will now be able to compare current response rates to those of recent past surveys. This new capability will give you another way to see if your response rates are on target to hit your goals, or if they need an extra boost.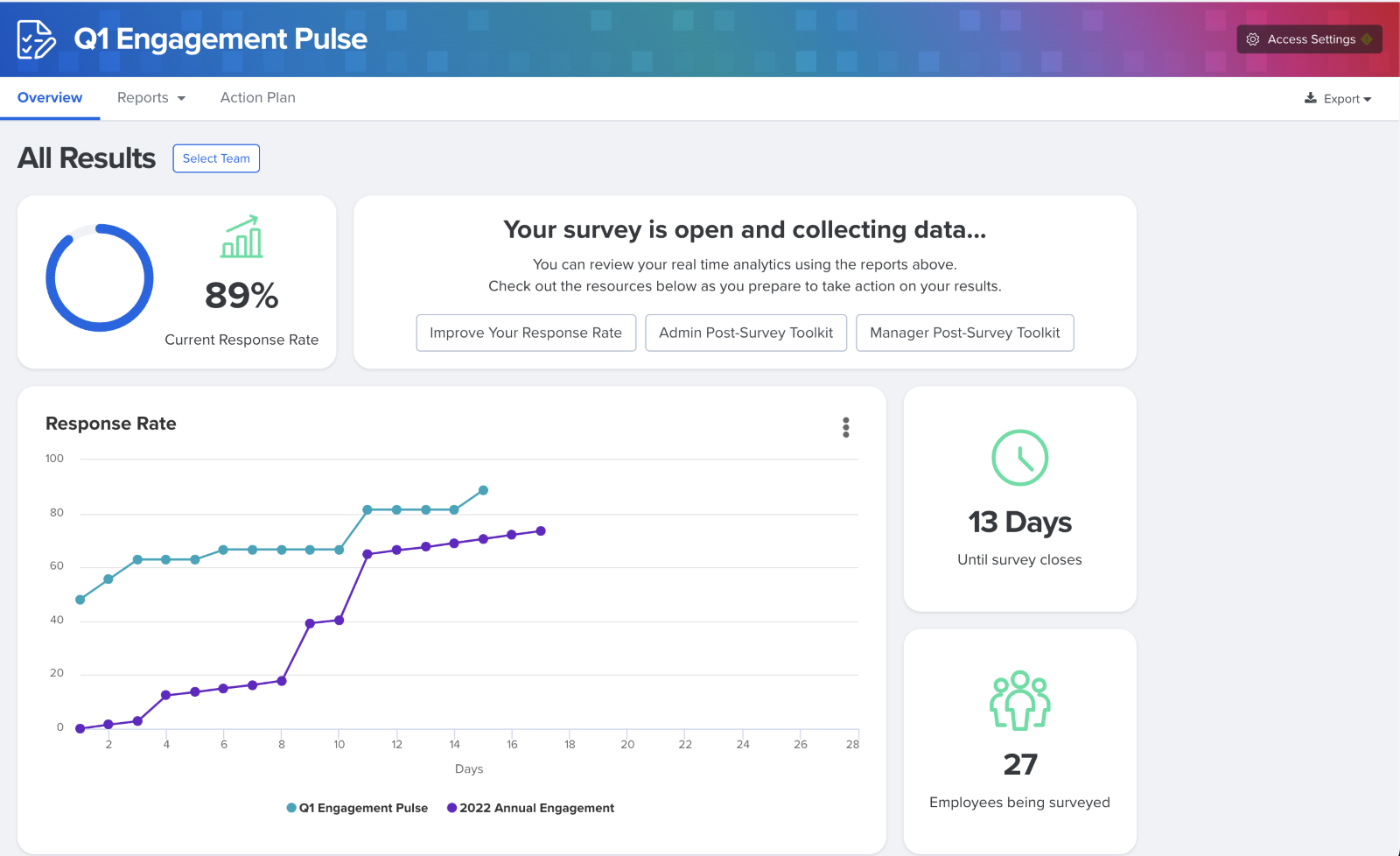 Learn more about the survey analytics response rate report
Engagement Outcomes Report
Outcome questions can be included in a variety of different categories, so this new report gives you a quick summary of results across all outcome questions--so that it's easy to get a baseline of organization or team engagement.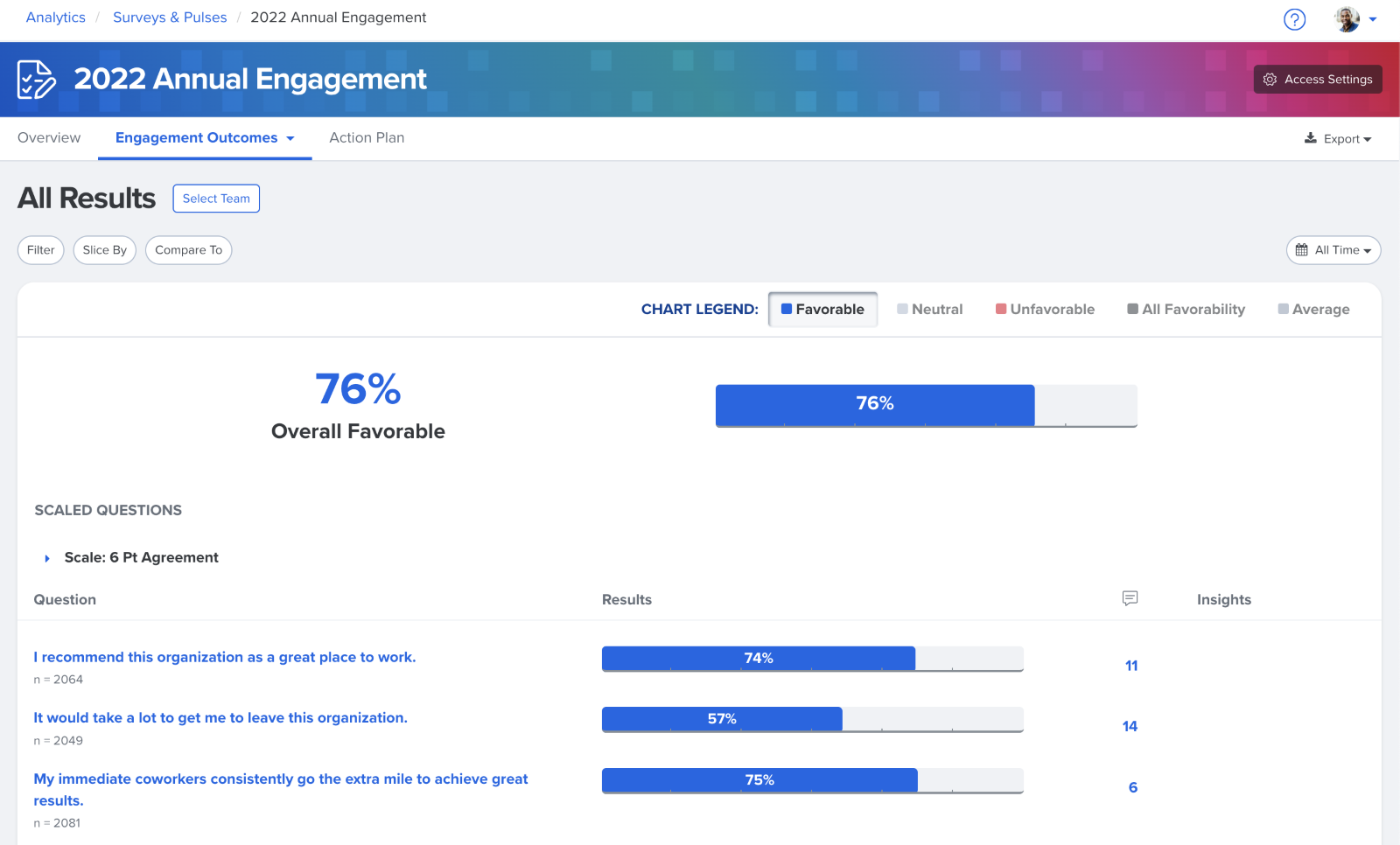 Learn more about engagement survey analytics reports
1-on-1s
Lightweight 1-on-1 Rooms
Beta release only. When using lightweight 1-on-1s, each instance of 1-on-1 conversations will now be organized into rooms so that managers and team members can more easily keep track of conversation topics, action items, and search across all past 1-on-1s with each other.