🕑 5 min read
🚀Featured
Analytics Amplified
You may notice analytics starting to look a bit different - a bit cleaner, a bit simpler, and (we think) a bit better. We enhanced analytics to help you do more with your data and discover all of the awesome ways you can find meaning in your results.
Comment Themes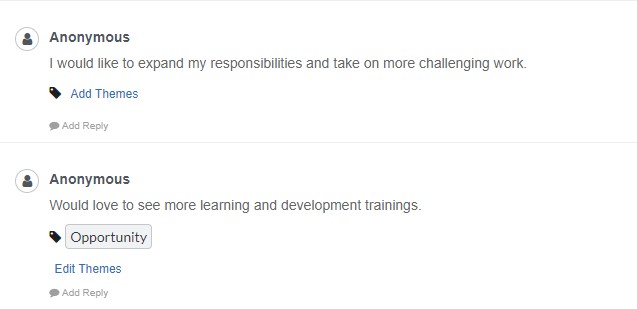 You told us that you want a way to theme comments in analytics to understand trends and sentiment, and we heard you loud and clear. We now have the ability to add and filter comments by theme!
Managers can view and filter the comments by theme. Administrators can also add and edit themes.
New Analytics Home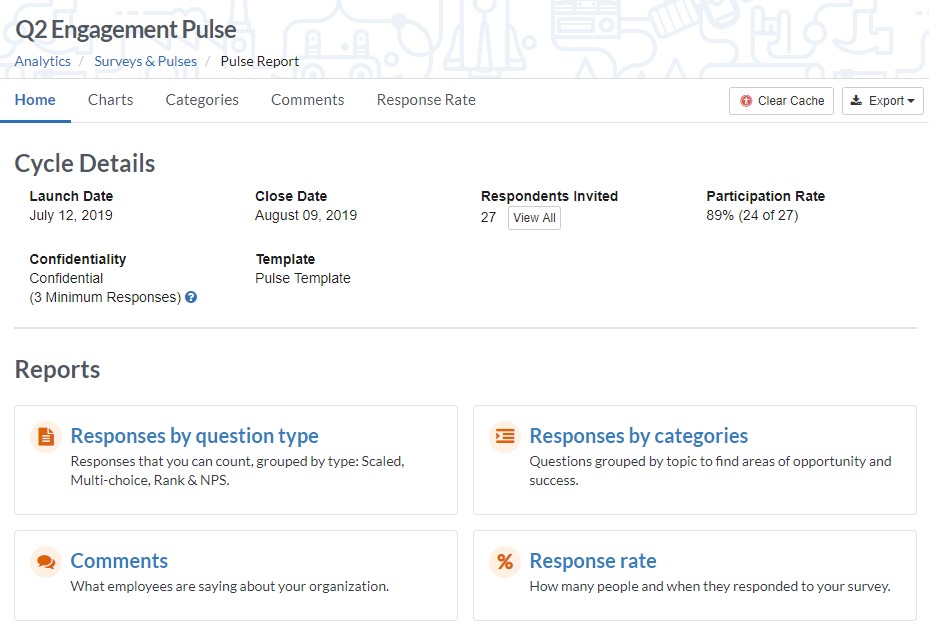 With a newly dedicated "Home" tab, it's now easier to launch and discover your cycle details and reports.
Response Report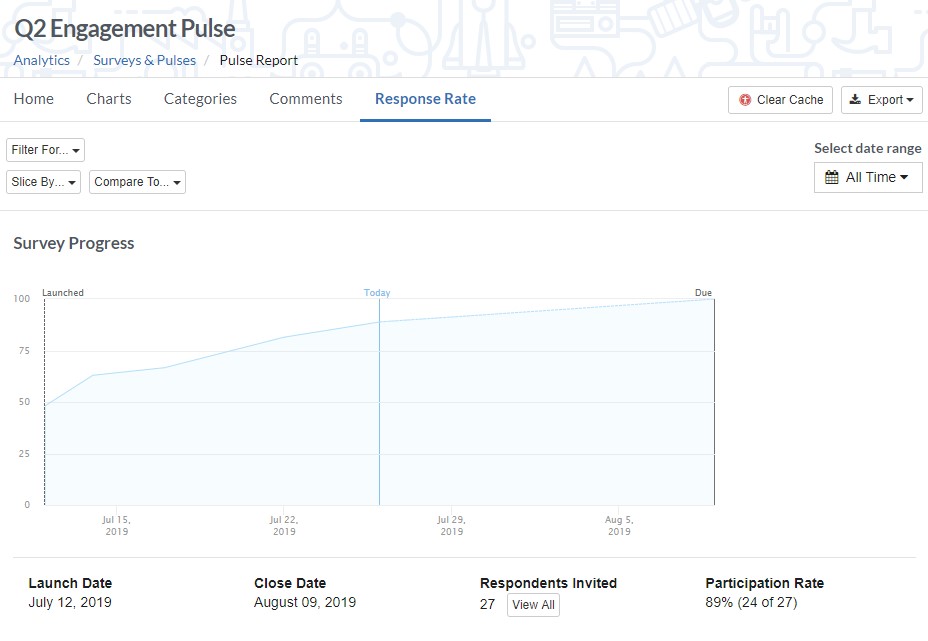 The Response Rate Report now has its own tab with the ability to download Excel and PDF Exports of your data.
Slicing, filtering, and comparing...Oh my!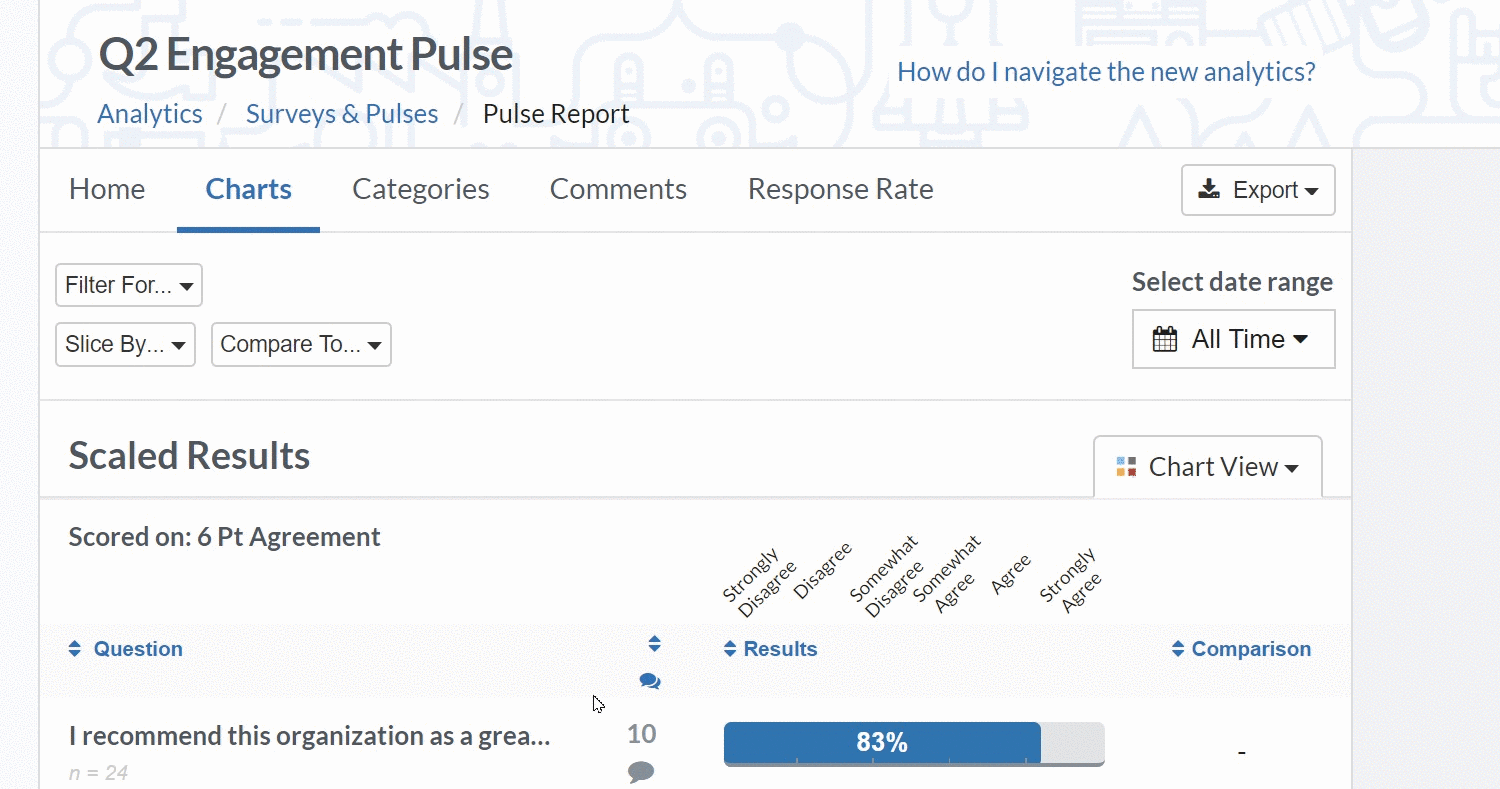 Finally, all of your analysis power via Filters, Slices and Comparisons has been moved to one spot at the top of the screen.
📝Noteworthy
🆕Goal Conversation Best-Practice Template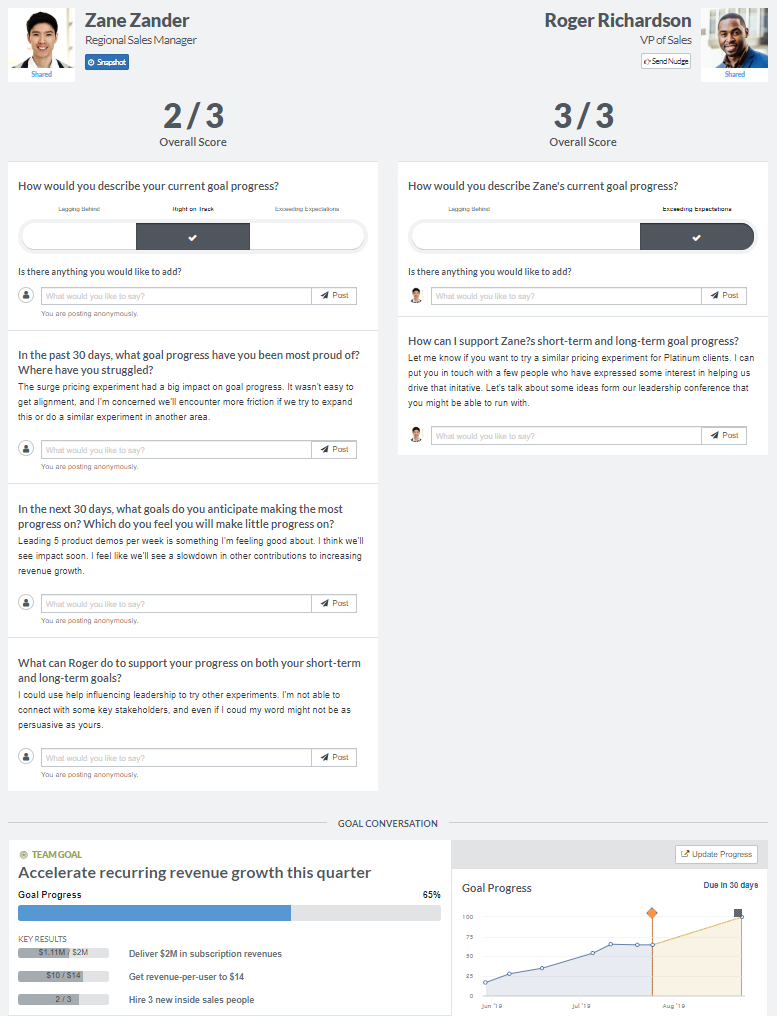 Help managers and employees get the most out of their goal conversations with our new best-practice template developed by our in-house experts.
It's designed to help facilitate alignment and encourage managers to provide clear next steps to employees. And because our Goal Conversation Booster is baked-in, goals can be added to directly to the 1-on-1 for reference.
You can access this template in 1-on-1s administration to customize it for your unique needs. Look for the Goals Conversation template.
🆕Summary Report view by Overall Favorability or Engagement Outcomes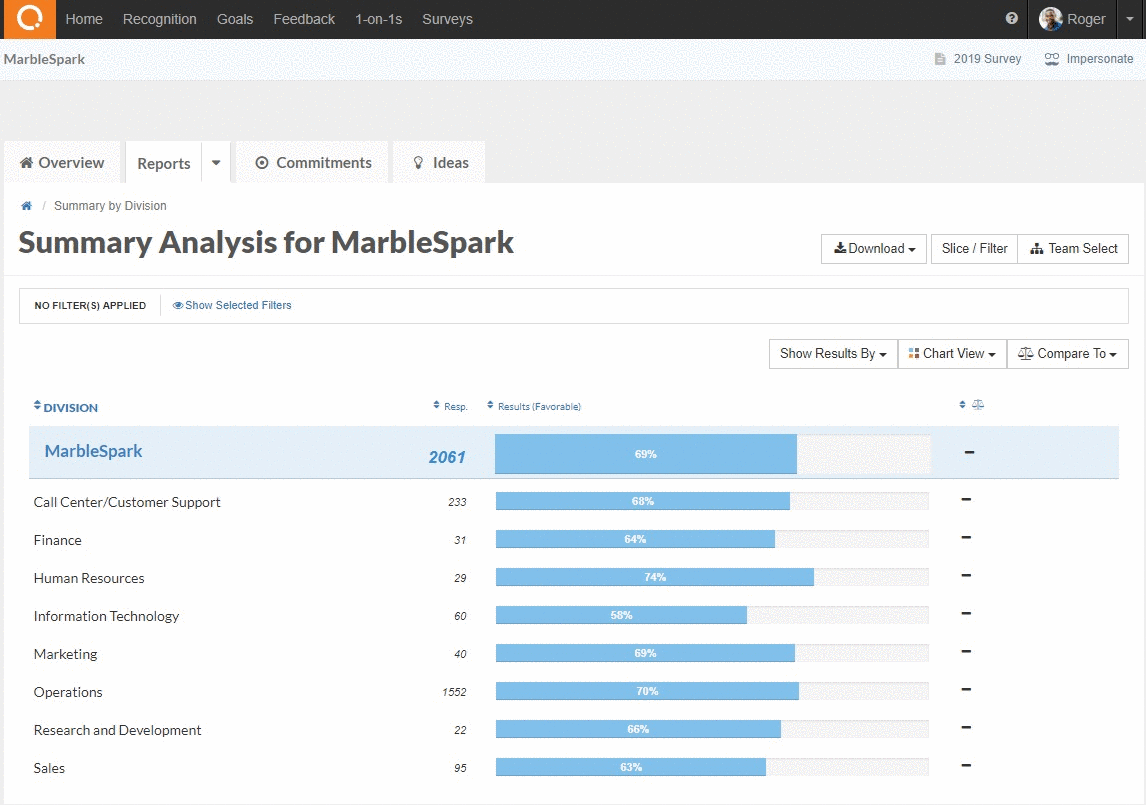 You can now run your Summary Report by Overall Favorability or Engagement Outcomes. Simply choose the 'Show Results By' dropdown on the report and choose how you want to see the scores for your Demographic.
🛠Fixed
Analytics: Individual's responses to custom scales with 7 options or above were not displaying the scale on PDF exports. Fixed!
Survey Assistant: We fixed an issue where the magic autofill was presenting an error when you were filling in your contact information. Donezo!