🚀Featured
🆘Need Help?!?🆘
We have you covered! Over the last year, we have built out a robust help library. Access helpful content about different features and stay up to date on the latest and greatest updates at https://help.quantumworkplace.com.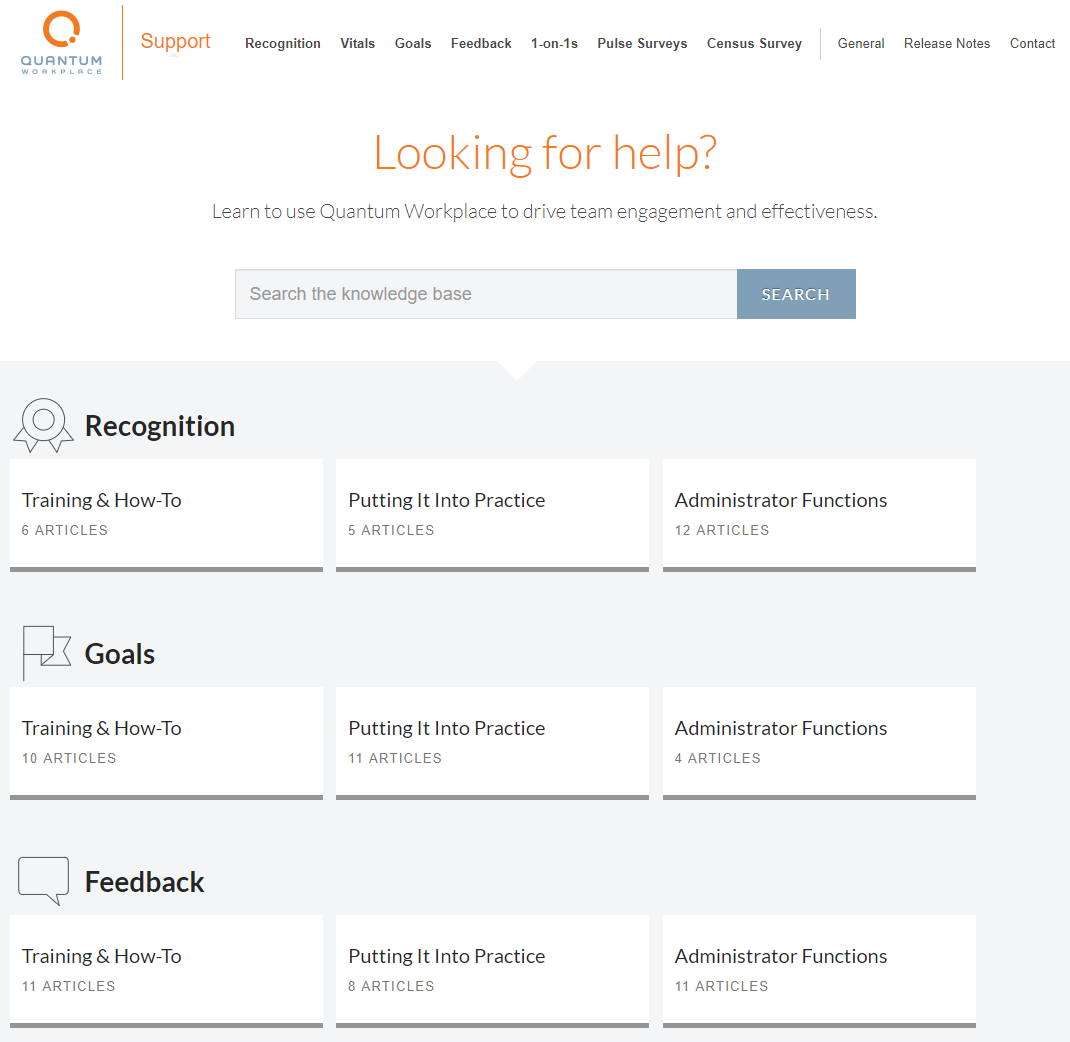 Still need help? Contact our support team directly by submitting a contact form, emailing us at support@quantumworkplace.com or calling 402.519.2141.
📝Noteworthy
Comments under your Control!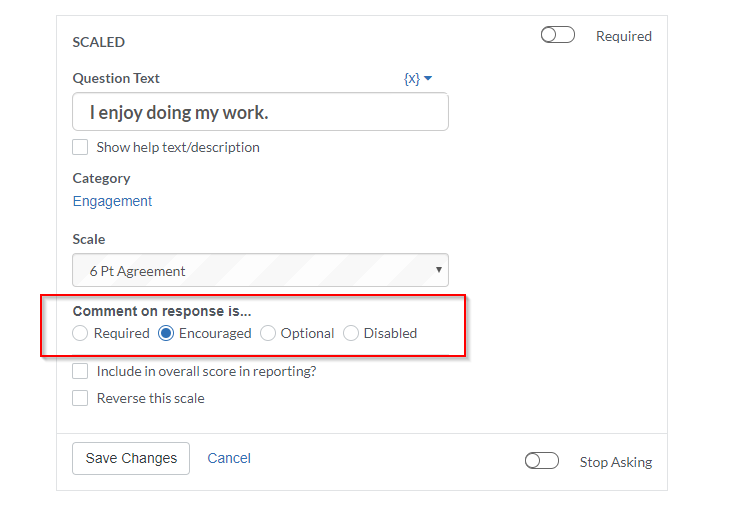 As of today, we have added a "Disabled" option when creating a Scaled or NPS question on a pulse survey. Voila, now you don't have to ask for a comment if you don't want to. #CommentsControlled
More Support for our Multi-Language Friends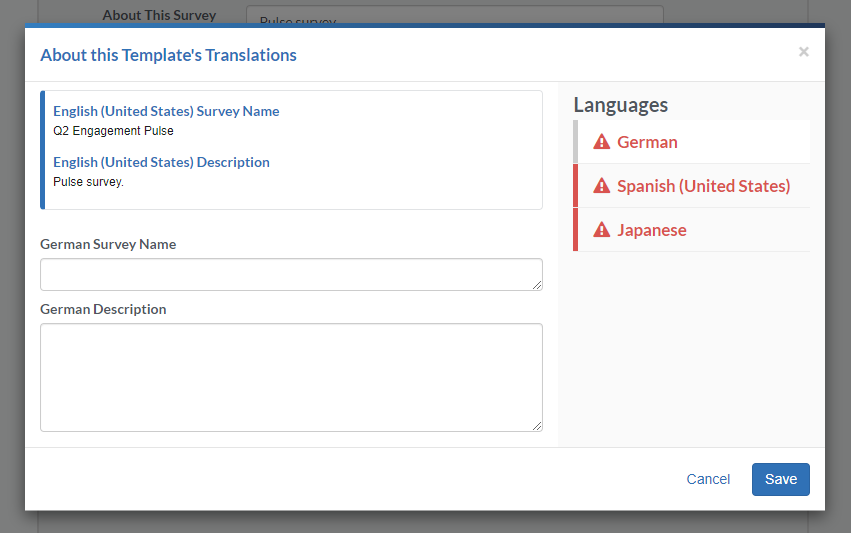 Translate the "Survey Name" for Pulse Surveys. This way it shows in the respondent's language when they receive email notifications or take a survey.
🆕Bulk Edit 1-on-1 Facilitators🆕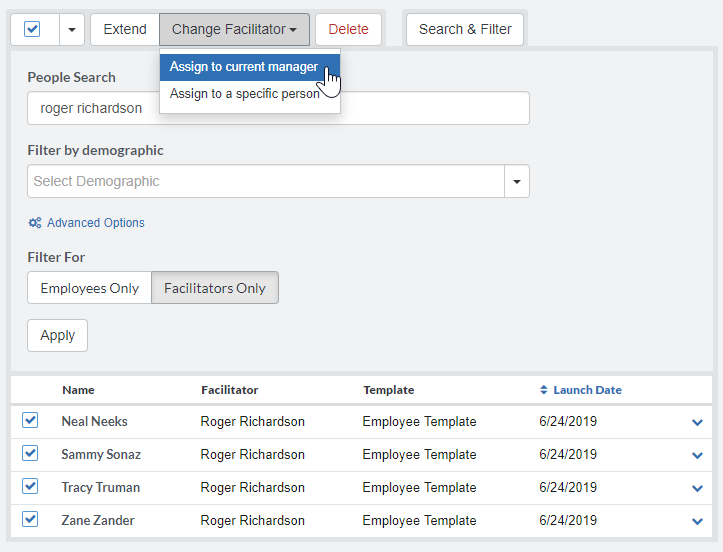 Roger is a retiring manager. You need an easy way to bulk change who the facilitator is for his 1-on-1s, and now you can! Simply search for Roger as a Facilitator in the Participants section of your 1-on-1 cycle, select the conversations to change, and assign a new facilitator.
Oh, and that facilitator column that seems so natural here? That's new in this release too!
BETA: Formatting in Templates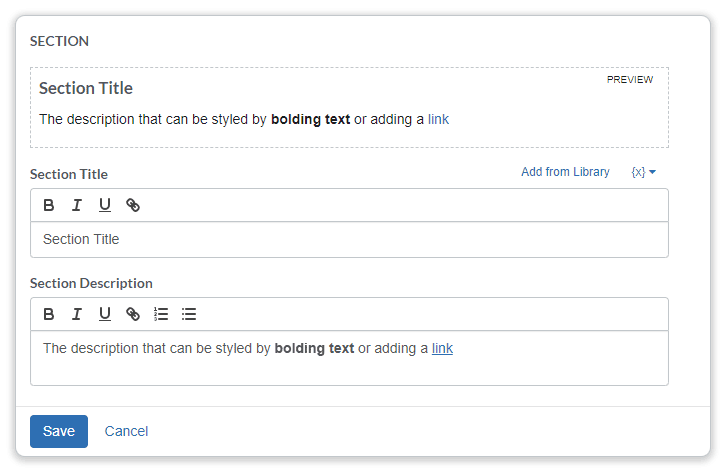 We now support rich text formatting for template Sections. We learned from you that Sections had the greatest need for an intuitive way to add bold, italic, and underline text. Sections also support numbered or bullet lists and links to outside resources so you can provide clear instructions right within your templates!
This feature is in Beta right now. Reach out to Graden Hudson (Product Manager) or your CSM to get this feature turned on for your company.
Alpha/Beta Soup! A quick reminder on terminology: An Alpha feature is experimental and may or may not ever make it to full release. Beta means a feature will likely go to full release but it's just not ready yet.
🛠Fixed
Analytics: When you were sorting the deltas using our compare to feature, the report was not actually sorting highest to lowest and vice versa. - Fixed!
Slack Integration: Slack and Your @mentions: If a recognition post included a @mention'd user, we weren't showing the name very well on the #recognition channel. - Fixed!