New Survey Notes Feature (Beta), Live Response Rate Access & Notifications, Talent & Succession Nominations, 1-on-1 Rooms, Homepage Launch Pad
🕐 10 minutes to learn about
Surveys & Pulses
Introducing New Survey Notes Feature (Beta)
Users can now add notes to employees' non-confidential survey responses and download a PDF of the notes and survey. This feature is especially useful for exit interviews and pre-conversation preparations, ensuring important feedback is well-documented and interviews are focused on the right questions.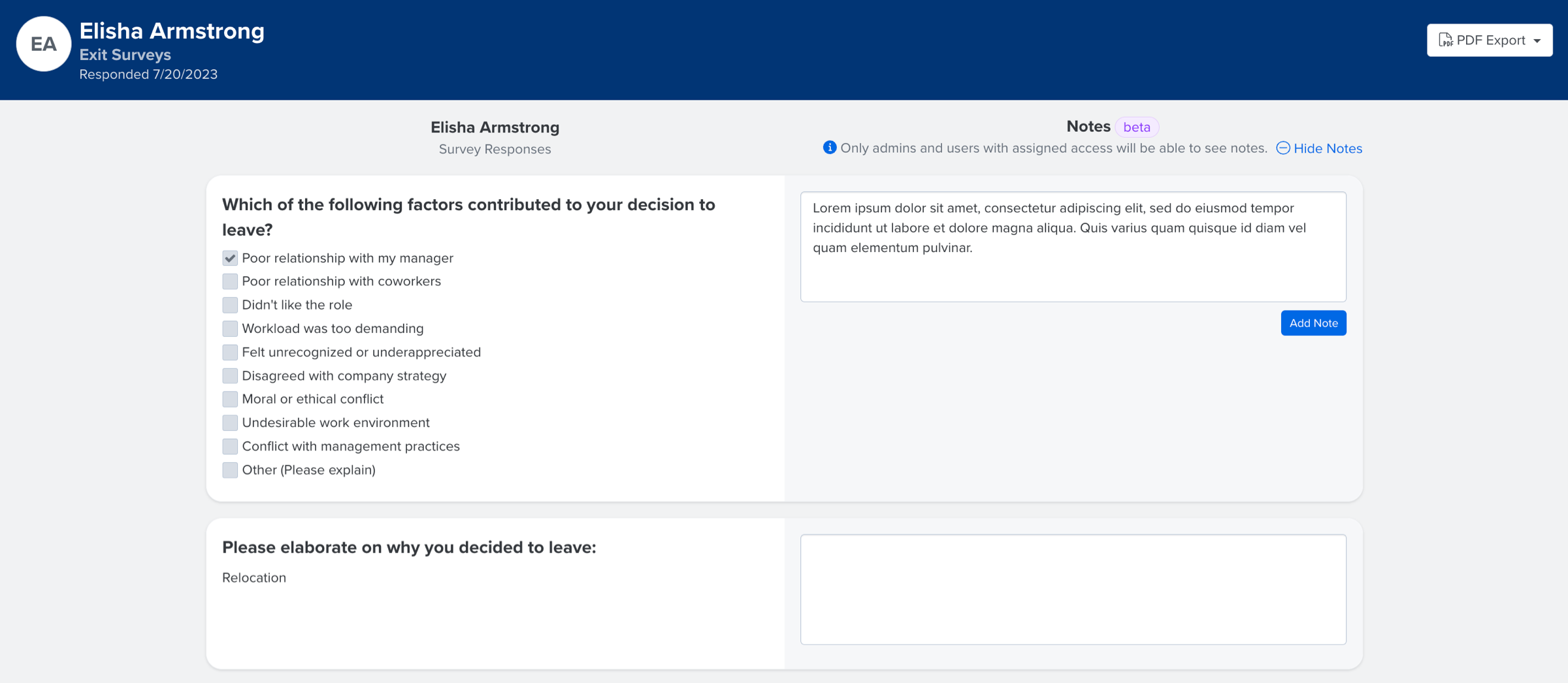 We welcome user feedback to shape the future functionality of this beta feature. Contact your CIM/CSM if you are interested in sharing your thoughts with our product team.
Learn more about how to use Survey Notes.
Live Response Rate Access & Notifications
Admins can grant users without full survey permissions access to the Live Response Rate and send them a notification upon access approval. The Live Response Rate will be visible on the survey Overview page.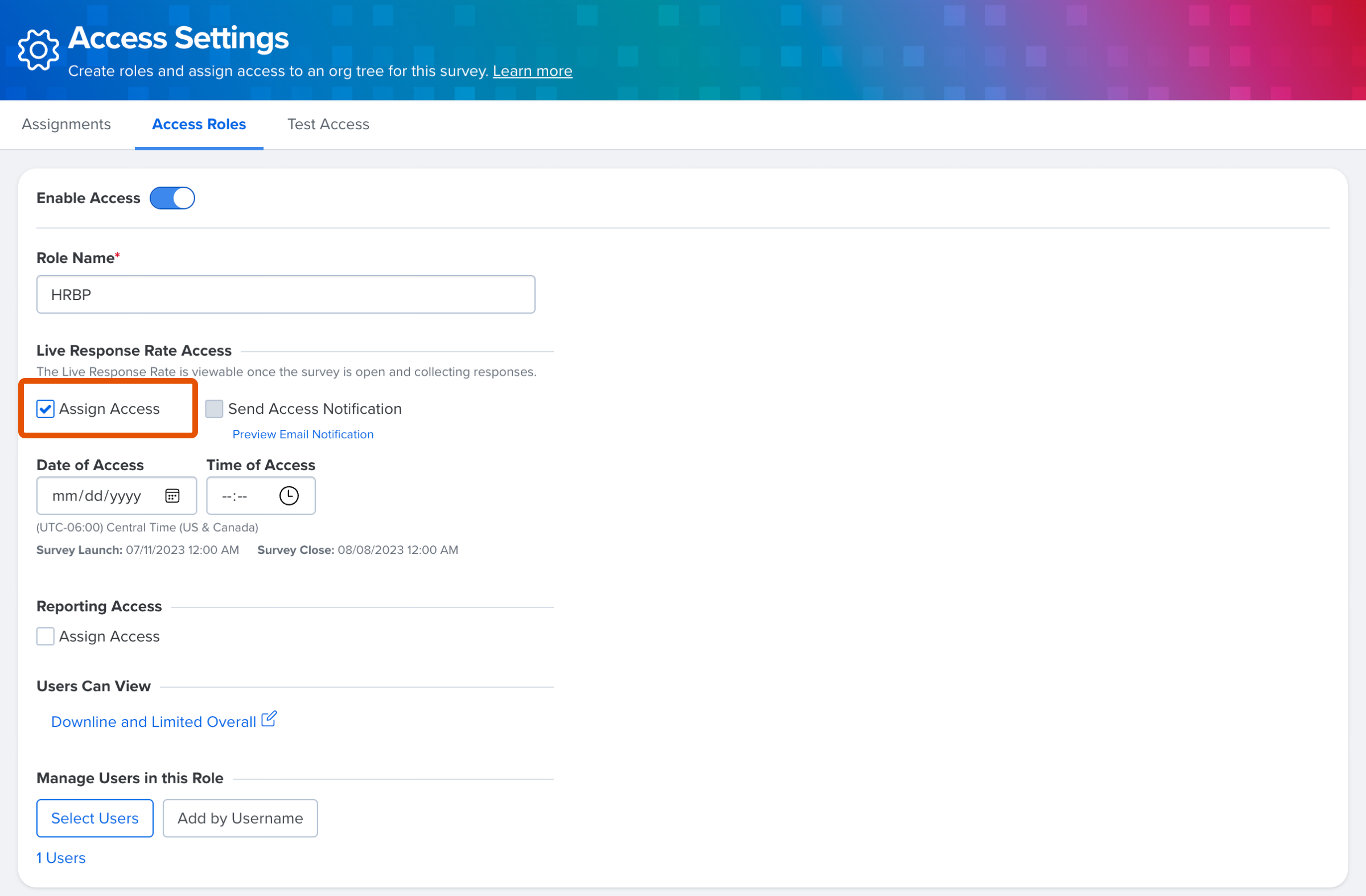 Learn more about Live Response Rate access and notifications.
Talent & Succession
Nominations
We've simplified the nomination process by allowing users to nominate candidates directly via the email link without requiring them to log in to the system.
Learn more about nominating candidates.
1-on-1s
Rooms
The new Rooms interface enables users to search keywords across conversations and track actions over time, offering a more intuitive and user-friendly experience.
Learn more about how to use actions in 1-on-1s.
General
Homepage Launch Pad
The homepage has a new tab that provides a summary of overdue and upcoming admin-cycles, events, and action items to help users stay organized.