🕑 6 min read
Featured
Recurring Cycles are here!
How does a monthly pulse asking about a key 2019 initiative sound? Maybe you want a weekly 1-on-1 that manages itself? Automated Recurring Cycles allow you to automate a series of cycles for Feedback, 1-on-1s, or Pulse Surveys so you don't have to manually launch them. When you set up a cycle, you pick the recurrence and we do the rest of the work. You will have options to schedule the events either weekly, bi-weekly, monthly, quarterly, semi-annually or yearly. Set it and forget it! Click here for more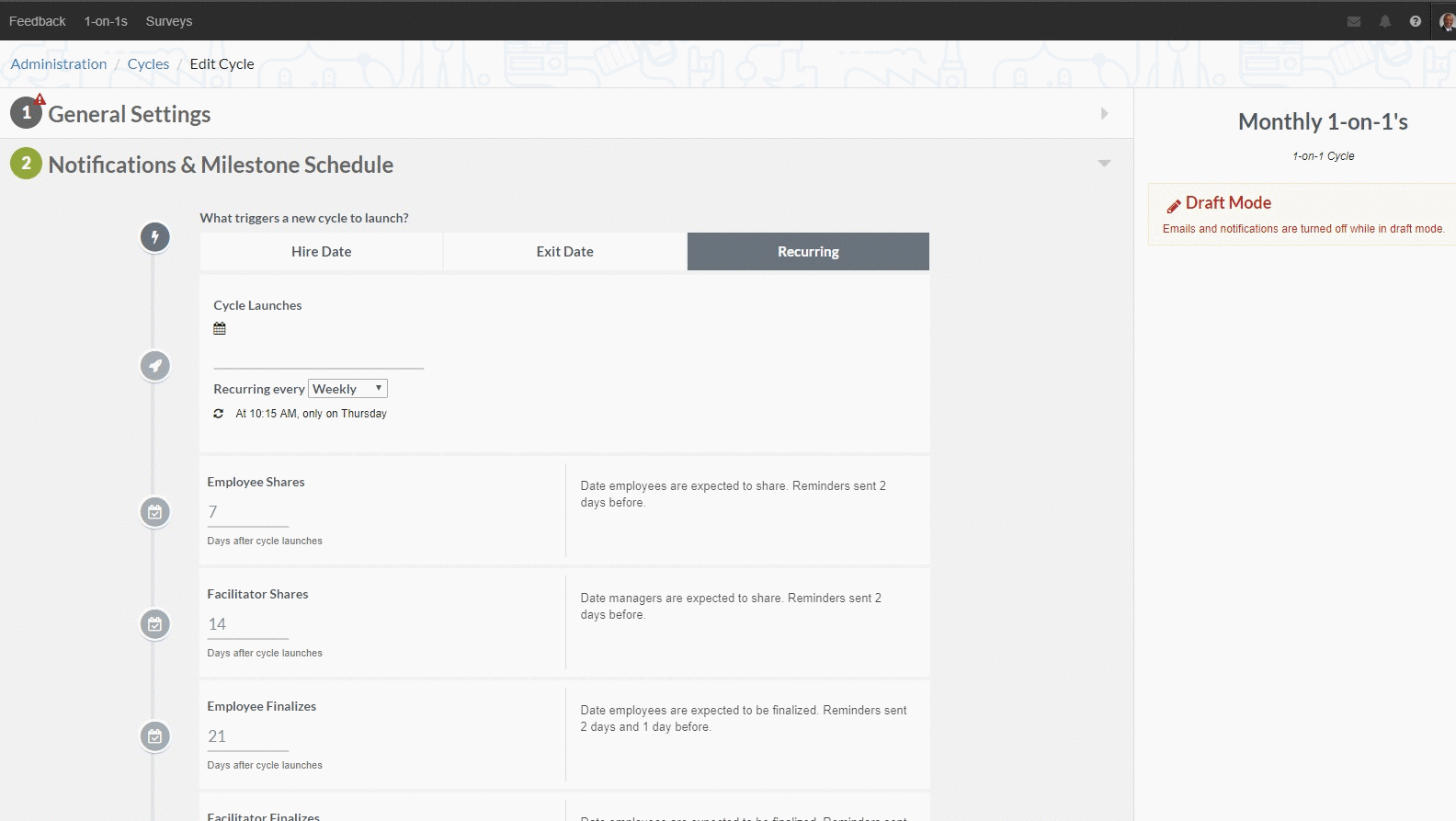 Customize your PowerPoint Presentation Reports
Have you ever wished you could filter and combine data sets for the engagement Powerpoint presentation reports? Well, guess who can now see Sales and Marketing combined? You!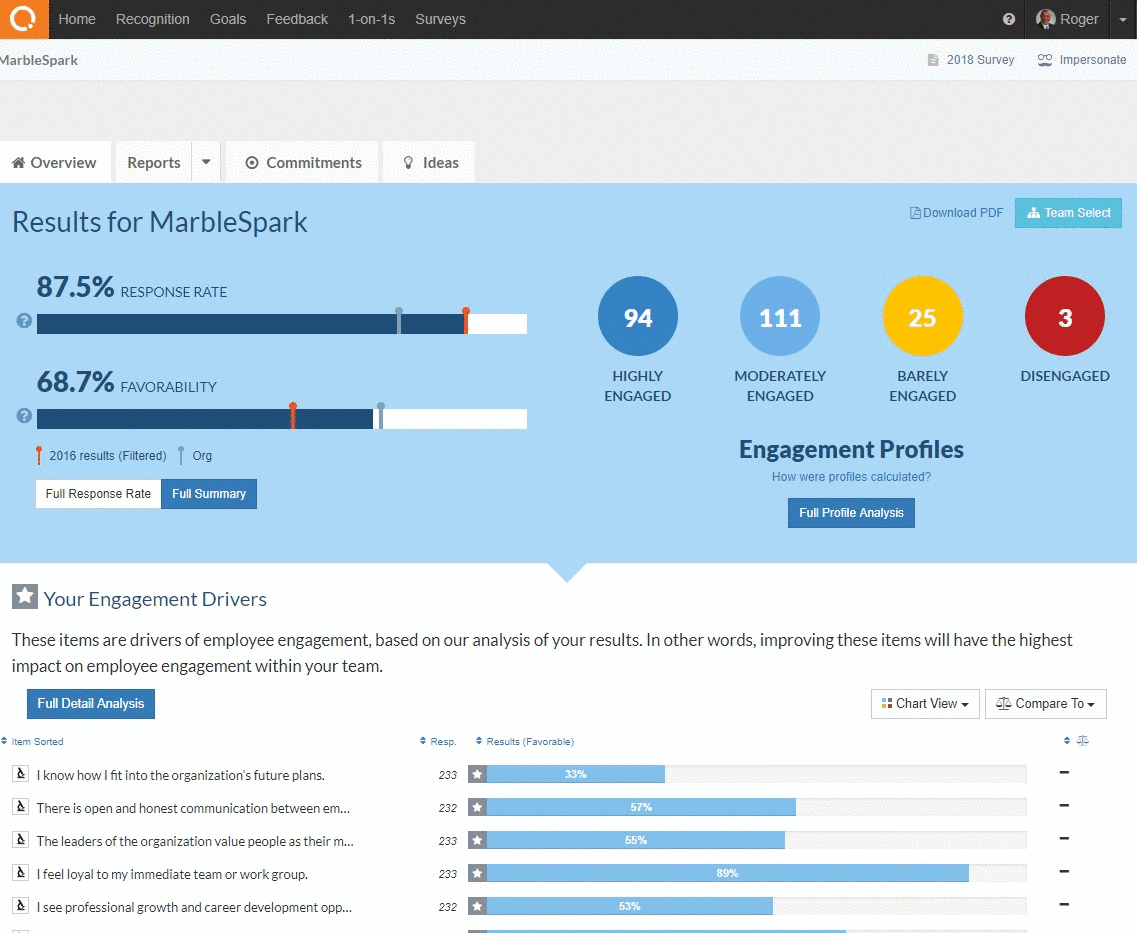 User Created Templates!
We have heard users loud and clear. You want the flexibility to discuss questions that make sense in your 1-on-1s or when you request feedback. All users now have the ability to create their own 1-on-1 or feedback templates! Woooohoooo!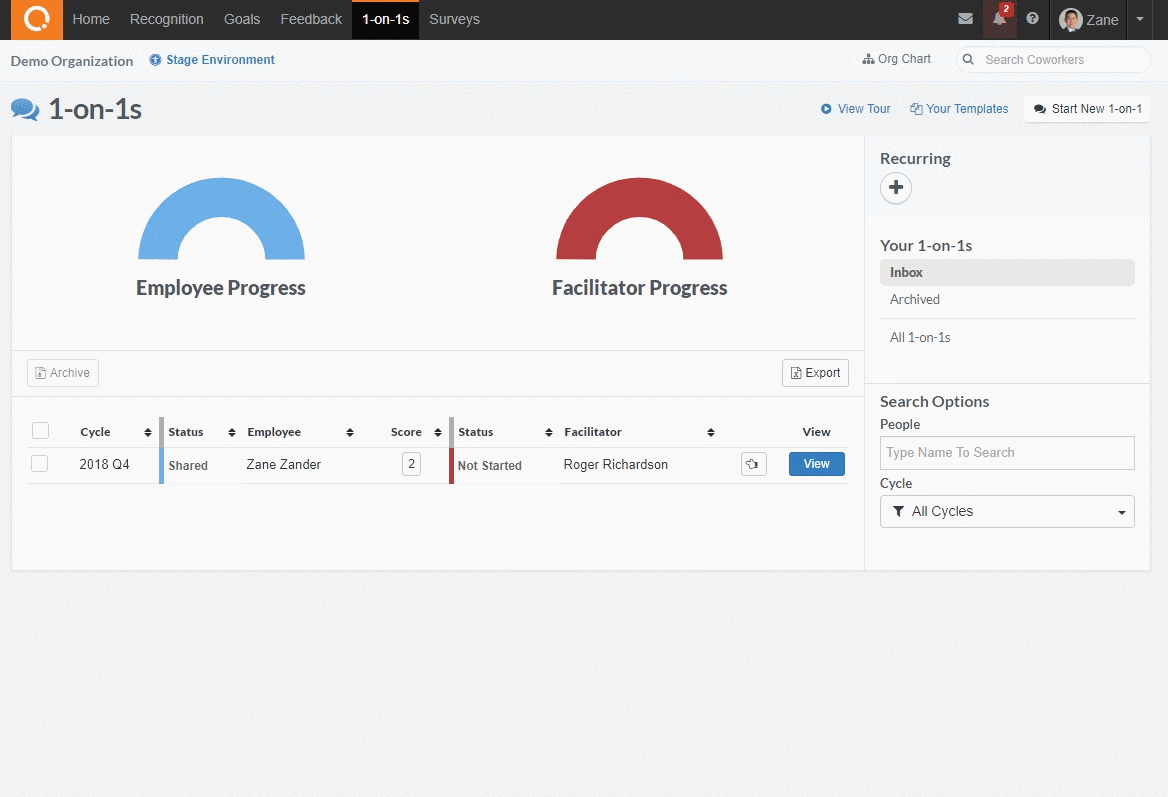 Noteworthy
Templates: Edit even when the template is in use!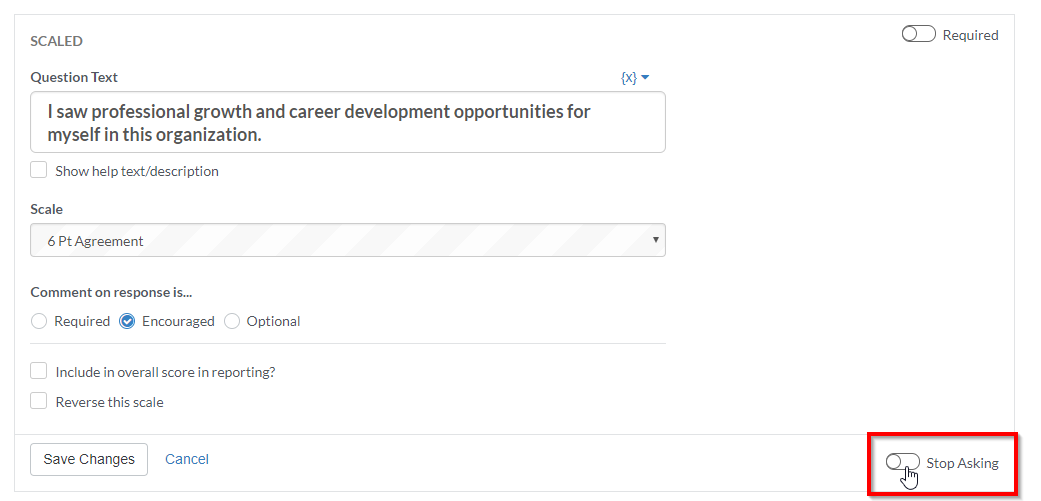 Don't like a question. " Stop Asking" it.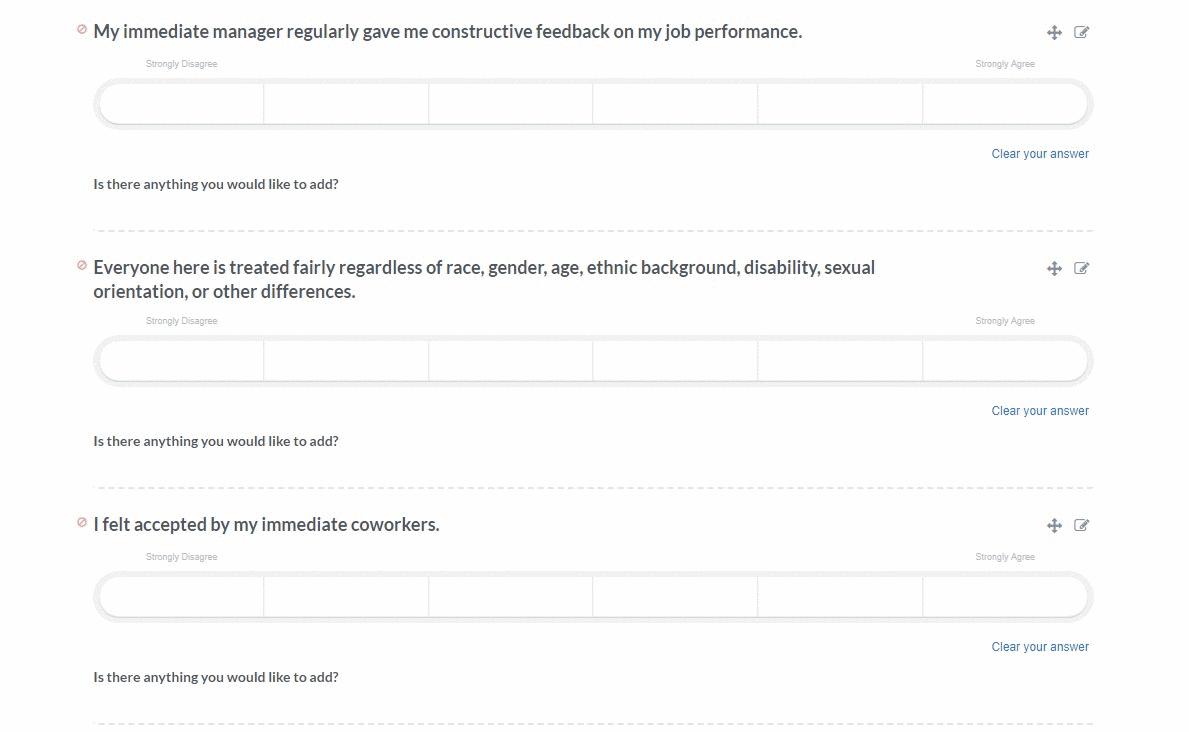 Didn't like the order of the questions. Re-sort them.
FAQ: How does that work in analytics if not all participants answered the same questions?
Easy! The analytics respond based on the time frame. You only see questions that had answers during the time frame you are filtered in to.
Export my Charts separately from Comments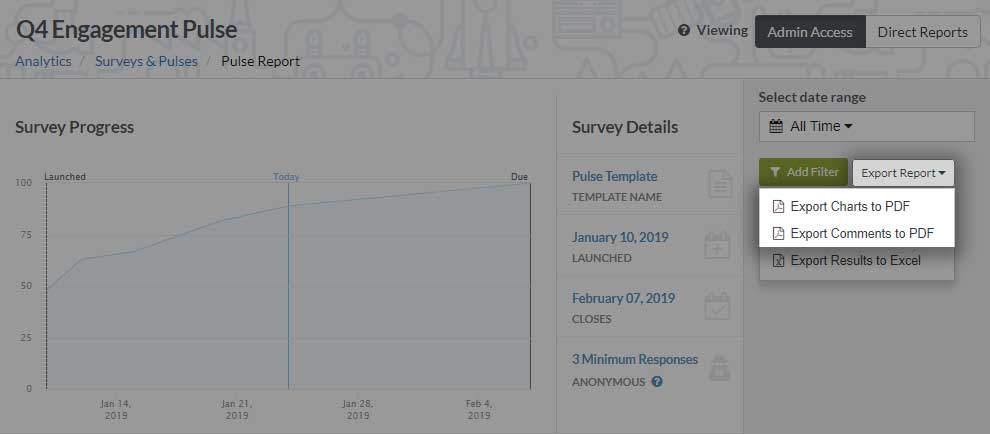 Previously you had no choice but to download a PDF of your comments and charts together. This made for a very large file when your cycle had TONS of comments! Now you can quickly and easily export your charts and comments separately giving you the order you need. Why can't the rest of your life be this simple?
"Focused Admins for All (Except THAT!)"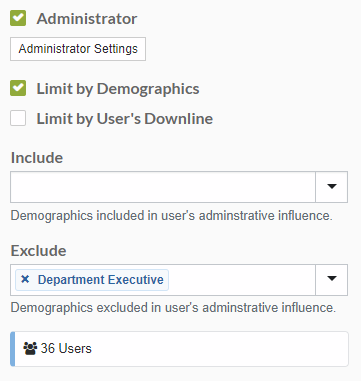 Sometimes you just need an admin that can help with all the things — except perhaps the Executives — you'll take care of those, right? Well, now you can! Just exclude the Executive Department (or whatever else) from the Focused Admin settings and you're all set.
"Random Rank"
To help improve data quality you can now have your rank question options show up randomly for each pulse survey taker.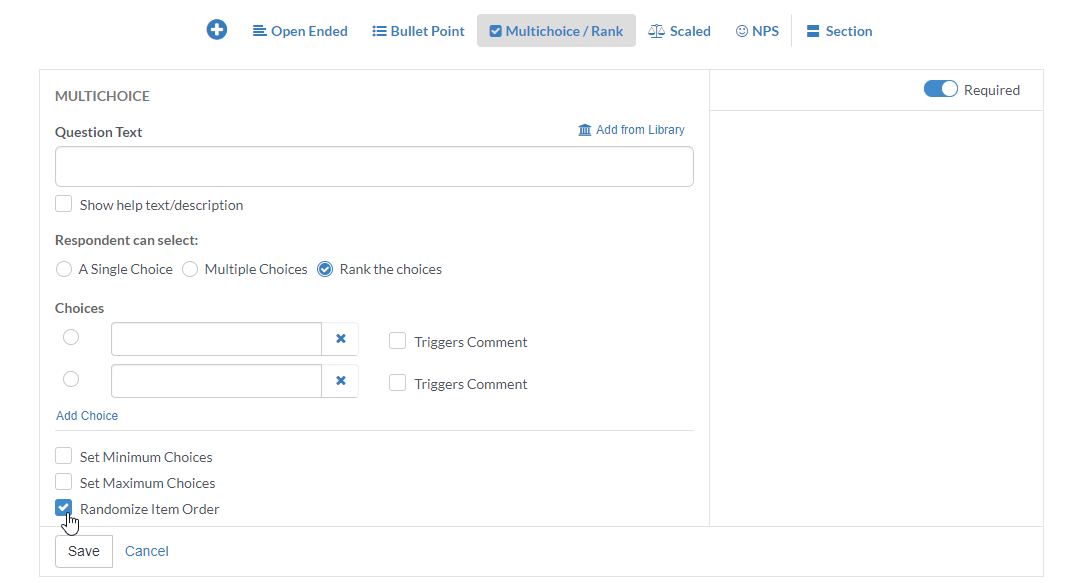 Fixed
Agenda: We fixed the view to be a single thread for admin and upline managers when they drop into a 1-on-1 with the Agenda question type. - FIXED!
Analytics: When updating a participant's demographics, the magic suggest works again. - KAZAAM!
Comments Report for Engagement: We fixed the export to Excel to only export comments in the theme(s) you are filtered down to vs. all comments. - ZING!