Installing the Mobile App
IN THIS ARTICLE:
Download on the App Stores
Find the Quantum Workplace app on both the Google Play Store and the iOS App Store.
About the App
Use the Quantum Workplace app to stay up-to-date on recognition happening in your workplace. You can even post recognition for your colleagues right from the app.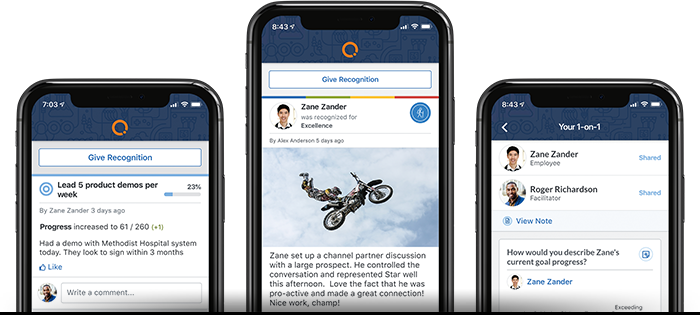 Use convenient shortcut features to give or request feedback in the moment and capture private notes that automatically sync with your Quantum Workplace account for later reference.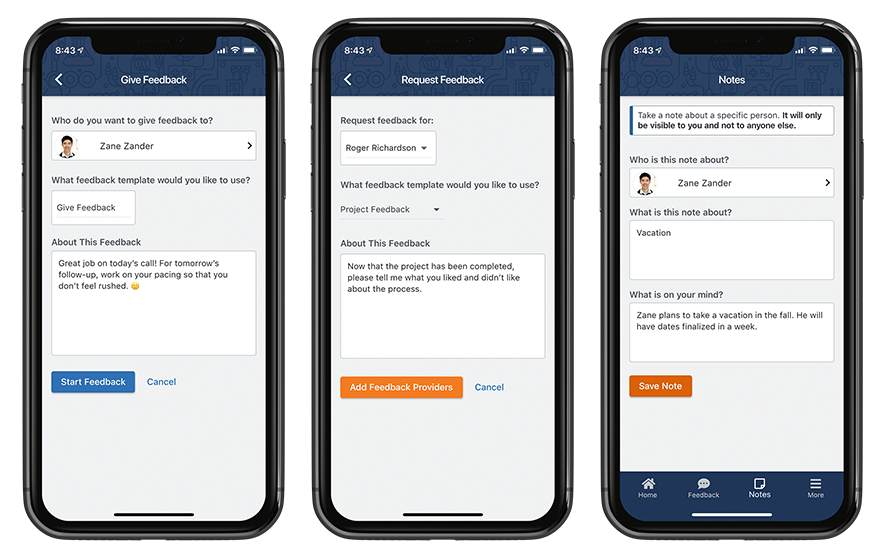 What about SSO? Since this is a workplace app, it has always been built with Single-Sign-On (SSO) in mind. The Quantum Workplace app has supported SSO since day one!
Known Issues
Conversation Boosters in 1-on-1s: None of the 3 Conversation Boosters (Goal, Feedback, or Agenda) are available in the mobile app.
Multichoice Questions in 1-on-1s: Multichoice questions are not supported in the mobile app.