Understanding the New 2020 Reports
Ideas Library
The Ideas Library is a new addition to the 2020 reports that is accessible via the Ideas Tab
The Ideas Library contains resources to help improve employee engagement at your organization. The Ideas Library is new to Best Places to Work reports in 2020, and replaces the Recommendations report.
Click on the Ideas tab to access the Ideas Library:



On this page, you will find a variety of best practices and content on the topic of employee engagement.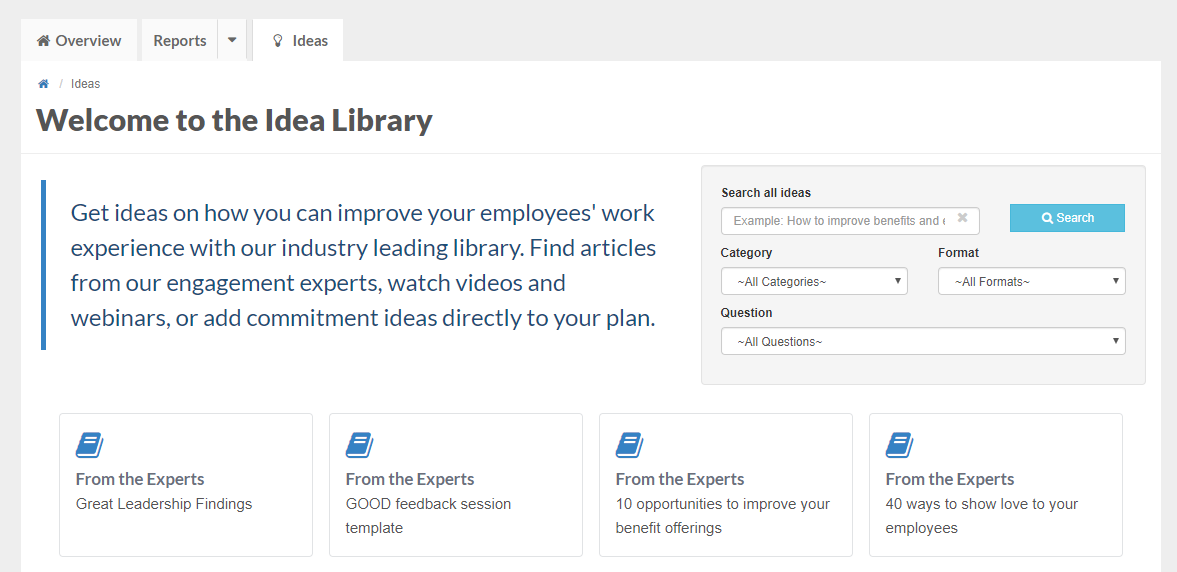 The content in this library ranges from articles and videos to specific actions you can take to improve engagement at your company that we call Commitments. The Ideas Library also contains Focus Group Questions to foster conversations on a variety of topics important to workplace culture. You can search by Format to narrow your view to a specific content type: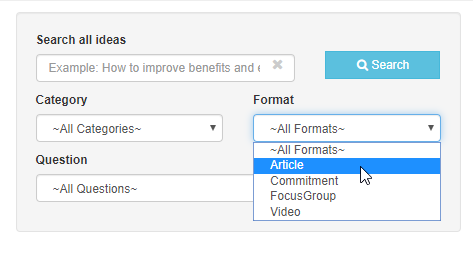 You can search by Category or by Question to find content that is related to a particular category (of survey questions) or a particular question on the survey.