How to View Your Own Goals
When you click Goals in the left navigation menu, you land on your Goals Home Page. By default, this displays all goals for which you are either the goal owner, a goal contributor, or a team member. You will see a filter towards the top of the screen that indicates that you are viewing Your Goals: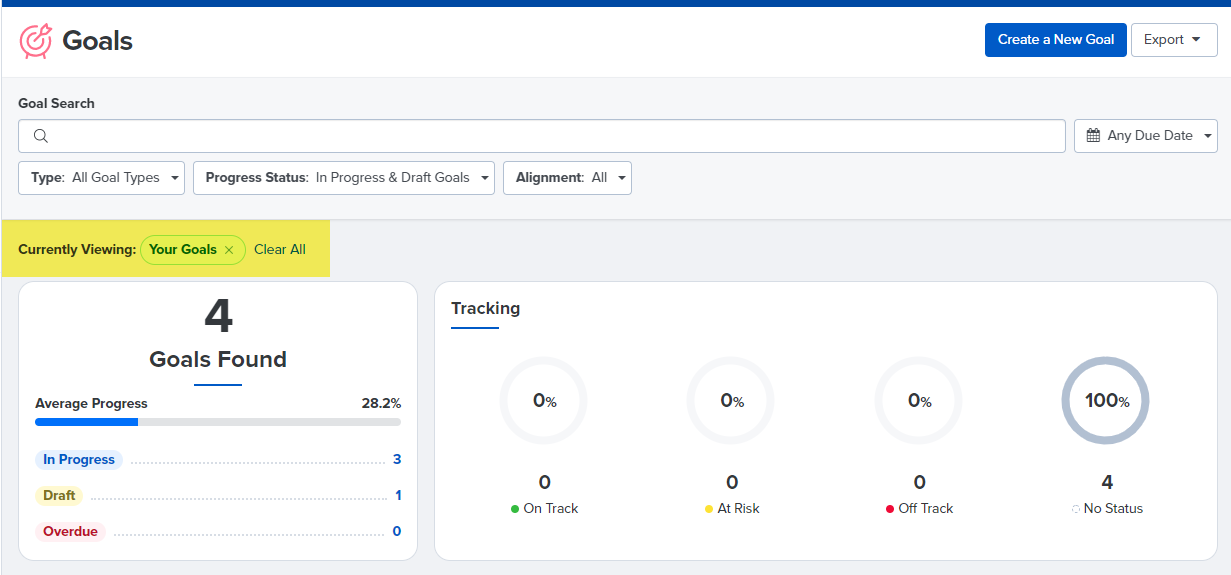 If you click the "X" on the Your Goals filter to remove it, you will see a list of goals throughout the organization that you have visibility into. This includes both public goals and restricted goals that you have been added to as a follower or that have been created by your downline team members.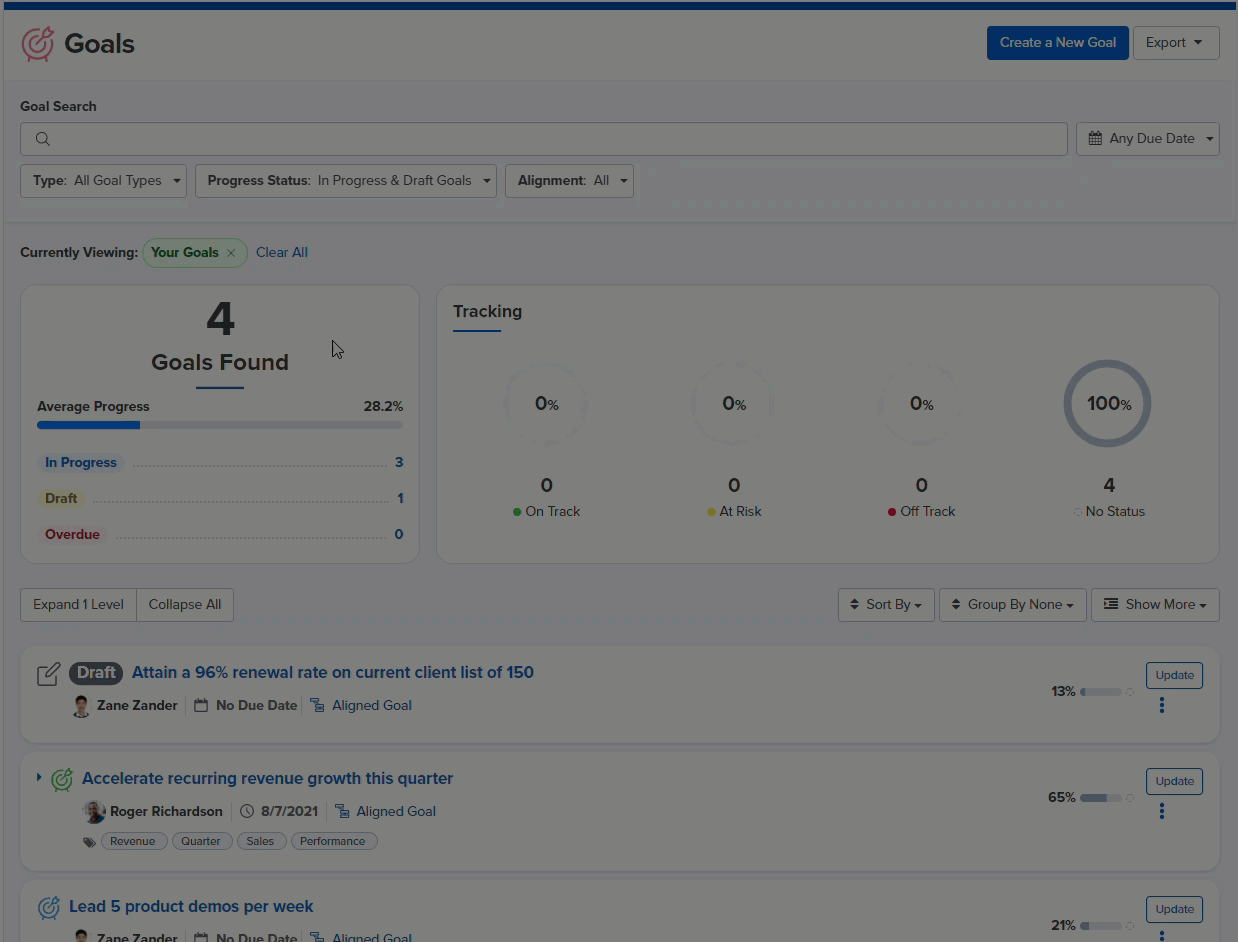 To return to viewing only goals that you contribute to or own, click into the Goals Search bar at the top of the screen and select Your Goals.