How to View Responses by Survey Taker for Attributed Surveys
For attributed surveys only (not confidential surveys) you can view responses for each survey-taker individually from within Survey Analytics
As an Admin or a Full Access user viewing Survey Analytics for an attributed (not confidential) survey, you can see every survey taker's responses. From the Overview tab, click the drop-down arrow by Survey Details.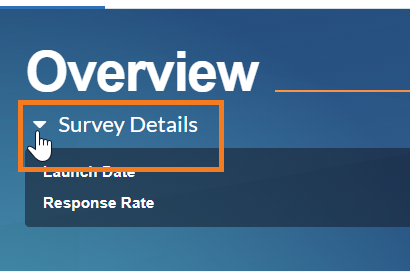 On the right side of the Survey Details panel, you will see the number of people who were invited to take the survey. Click View next to the number of invited survey respondents.

This will take you to a window that displays a list of everyone who took the survey. Next to each survey-taker's name, you will see an eye icon.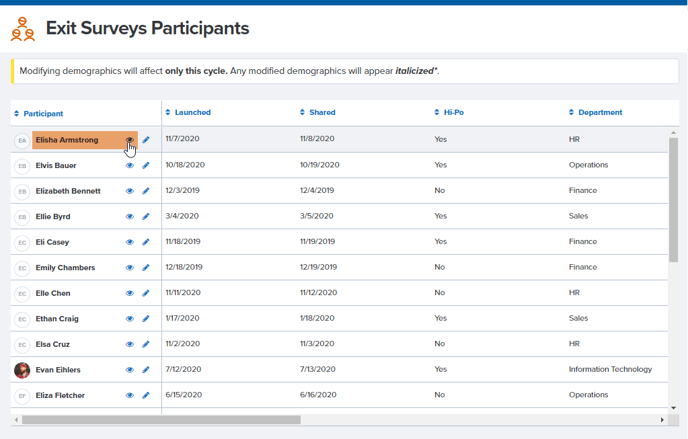 Click the eye icon next to any survey-taker to view their responses in a separate tab.