If you have been granted visibility into Feedback that someone has received (e.g., yourself or someone in your down line), you will receive an email once the feedback is available for you to view. To view the feedback, you can either click the link provided in the email navigate to the Feedback tab and click View Feedback next to the session you would like to view.

Note: Admins will be able to view feedback received for anyone in the company. Admins and all others granted visibility into a Feedback cycle are still subject to the confidentiality settings that were set for that particular cycle.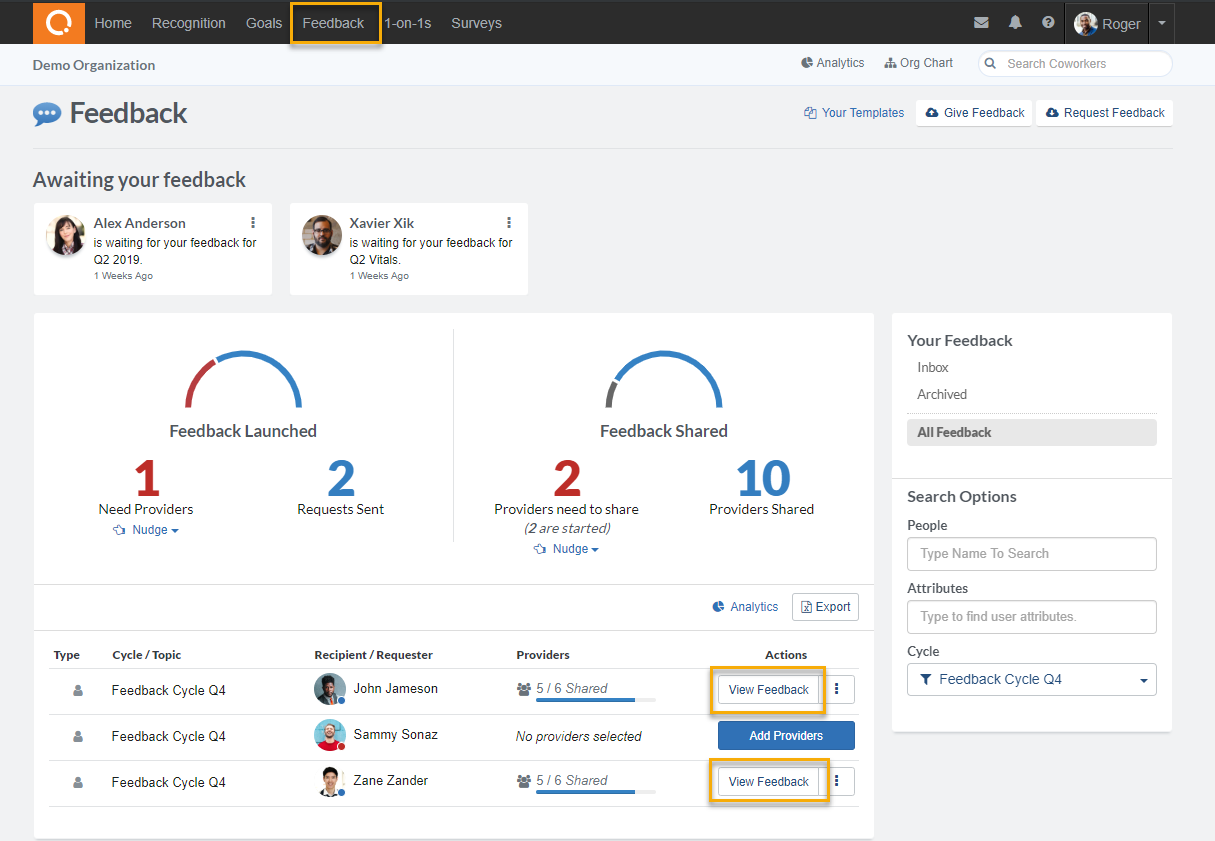 If a question included in this Feedback cycle has been asked previously, you can click on the trend icon to see how responses have trended over time: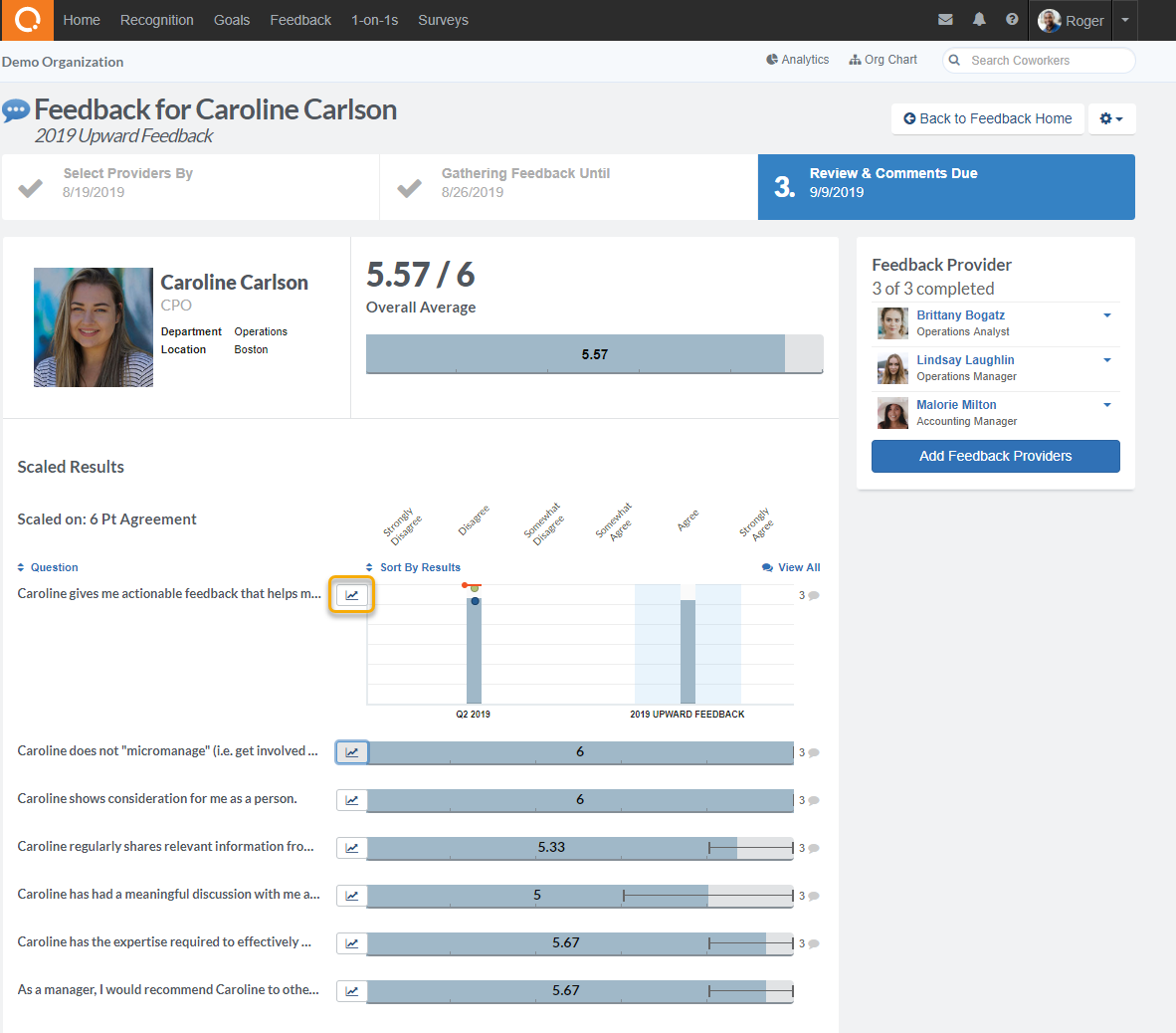 If any Feedback providers left comments on a particular item, a comment bubble will appear to the right of the score. Click on the comment bubble to view those comments.