In this Article:
Why Use Recognition?


Recognition can empower you to recognize peers whose contributions should not go unnoticed. Recognition can also give you a better understanding of how your colleagues across the organization are contributing.

It may sound corny, but you do have an impact on your organization's culture. Using your voice to recognize others for their growth and the things they do well can go a long way towards building a culture where high quality work is rewarded.
How to Give Recognition
You can use Quantum Workplace to recognize your peers for excellent work and for exemplifying your company's core values. Once you've logged into your Quantum Workplace account, you can post Recognition from your Home Page or from the Recognition tab.
From either your Home Page or the Recognition tab, click Give Recognition to begin.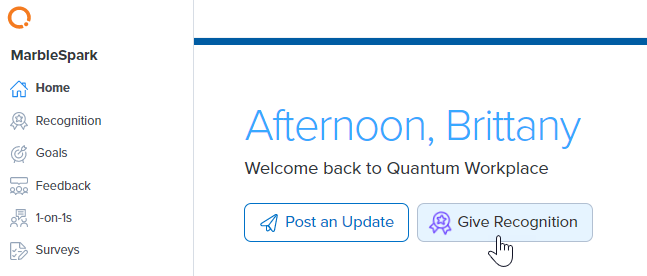 From the resulting screen, type in the name of the person you'd like to recognize and a story about what they've done to earn this recognition. Then, select a badge that best represents the employee's achievements. When you're finished, click Post. The employee you've recognized and their direct manager will both received an email notification.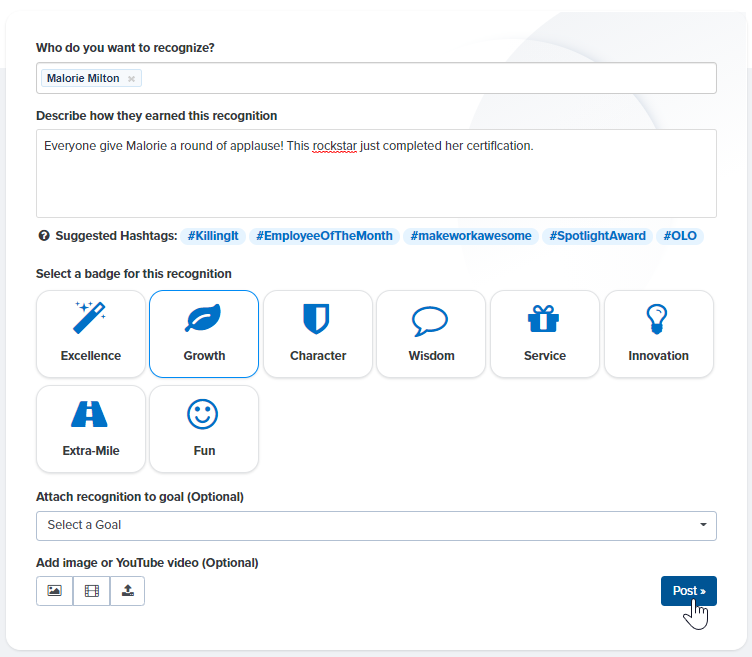 How to Comment on a Recognition Post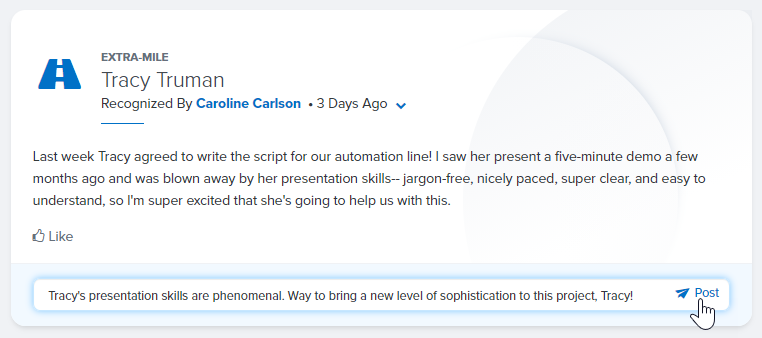 You can comment on Recognition for anyone at your organization. Simply type your comment in the "What would you like to say?" field and clicking post. You can @mention colleagues in your post and like posts and comments. If you comment on someone's Recognition, they will receive an email notification.
Receiving Recognition
You'll receive an email notification if you (or your direct report) receives Recognition. Clicking the Log In button will take you directly to the Recognition post.