IN THIS ARTICLE:
What is the Employee Snapshot?
An employee's Snapshot displays a summary of their recent activity within Quantum Workplace. From the Snapshot, you can see an employee's recent 1-on-1s and Feedback conversations, their open goals, the recognition that they've given and received, and their Vitals. Managers can also update their employee's Vitals directly via the Snapshot. You can also add private notes (that is, notes for your own reference that are not visible by anyone else at your organization) about an employee within their Snapshot. Click the tab associated with a particular feature (e.g. Goals) to view the employee's activity for that feature.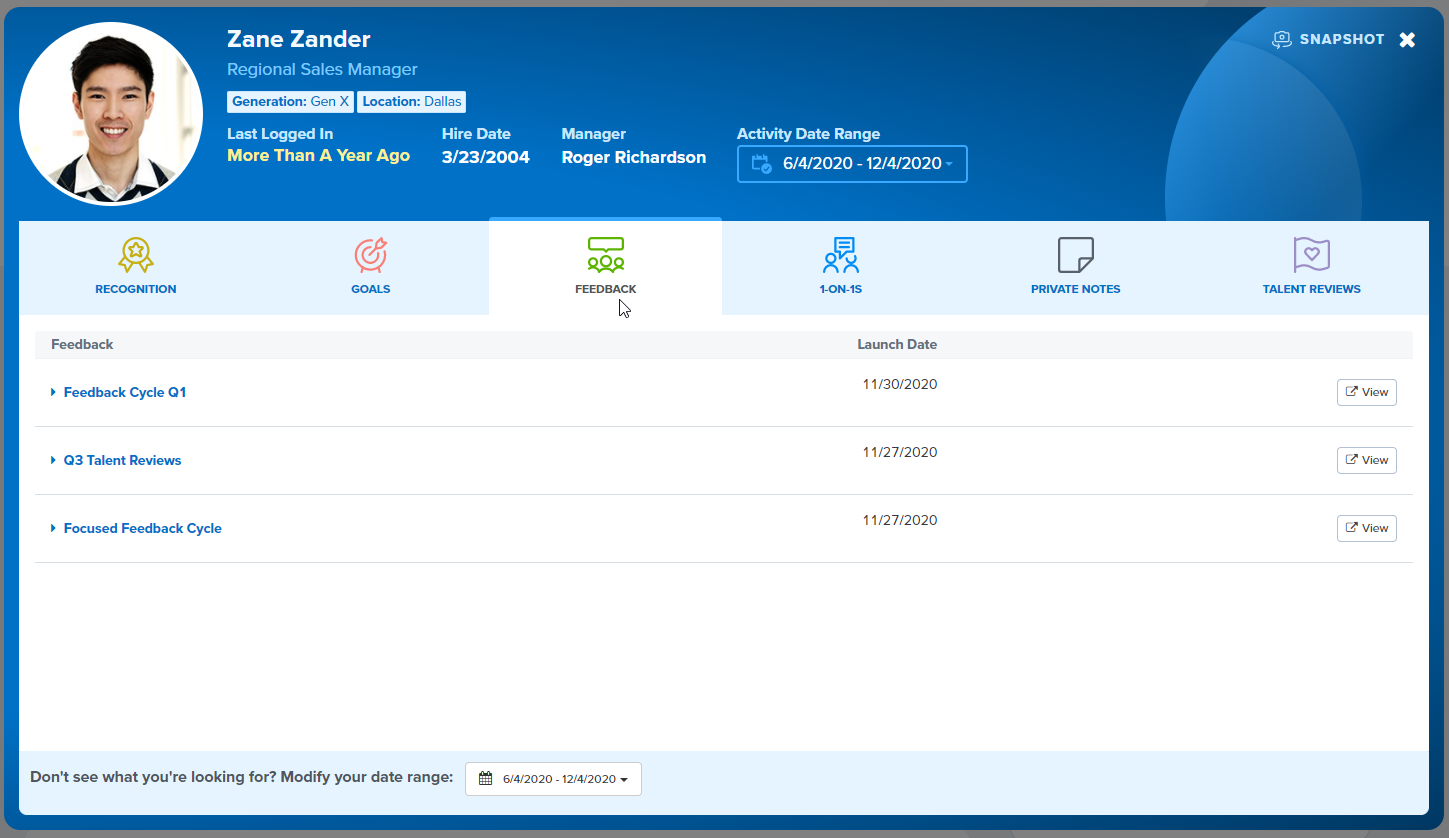 Who can view Snapshot?
All users can view their own Snapshot.
Managers can view the Snapshot for any of their direct reports or anyone in their downline.
Admins can view any user's Snapshot.


Where can I find my Snapshot?

Employees can open and view their own snapshot by clicking the camera icon below their name on the Home Page.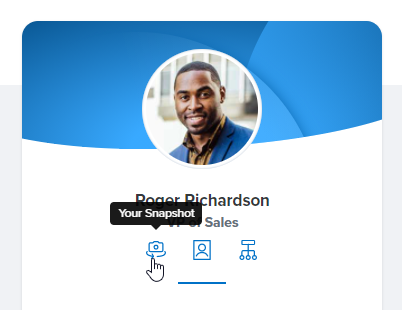 Where can I view an employee's Snapshot?
You can access the snapshot by clicking the Snapshot icon on the employee's profile preview card:


Managers can also access Snapshot from inside their 1-on-1s with any of their direct reports:

First, search for the employee who's Snapshot you would like to view. Click the Snapshot icon on the user's profile page: