Keep consistent notes and ideas directly within 1-on-1s with the same colleague for instant reference and access.
In this article:
Overview
Naturally, throughout 1-on-1 conversations it's common to discuss ideas or tasks that come up over multiple 1-on-1s. Rather than documenting these recurring ideas and tasks on paper or elsewhere, Actions allows you to store these ideas directly within the 1-on-1 for instant reference and access.
Actions are unique to specific 1-on-1s and those with visibility into the 1-on-1.
Any 1-on-1 with the same two colleagues will have the Actions carried over regardless of the cycle or template.
How to Assign an Action
To assign an Action, navigate to the appropriate 1-on-1.
In the top-right, you'll see the Assigned Actions card, click + Action Item to begin.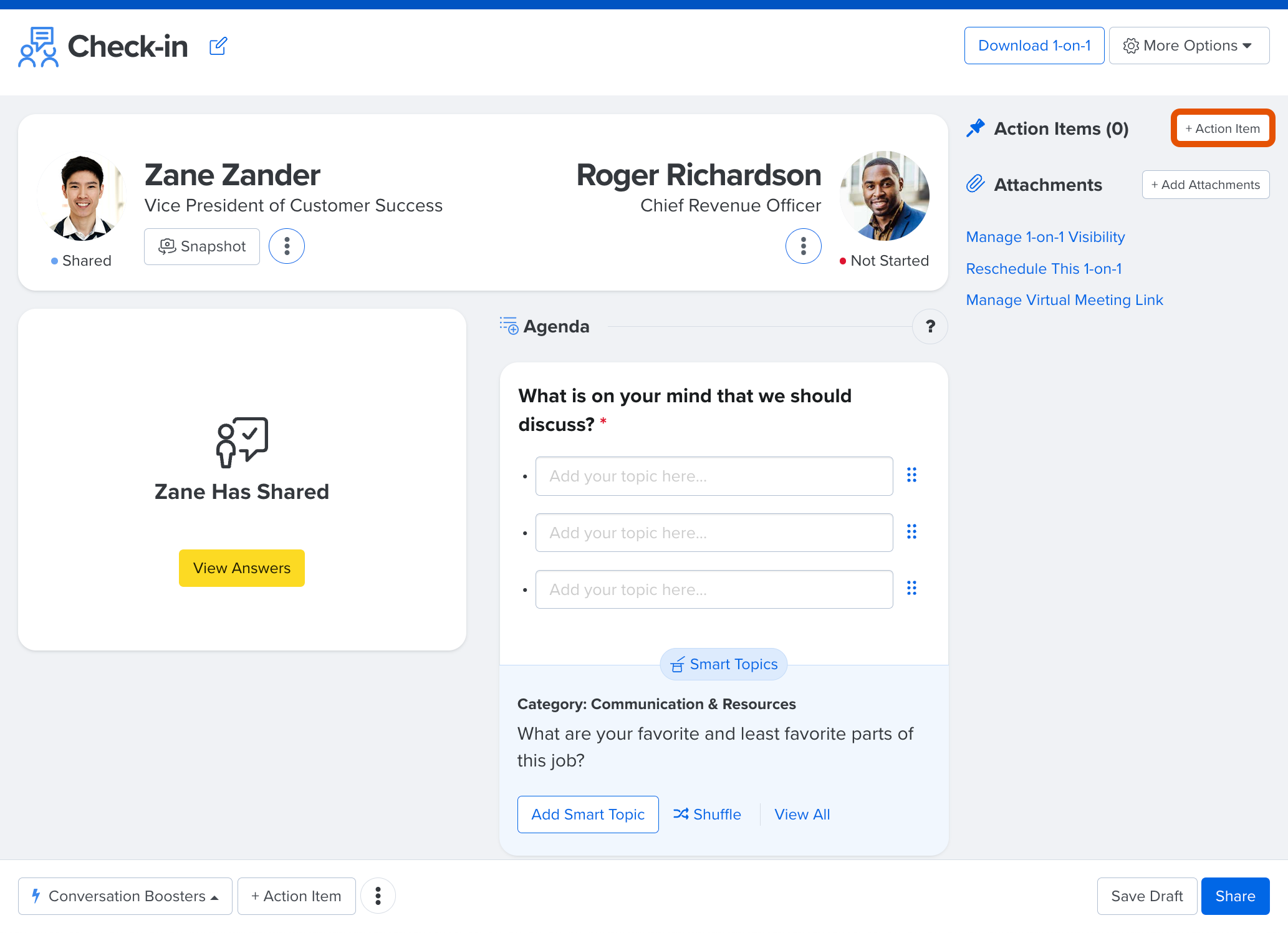 In the modal, enter the required information for a new Action item: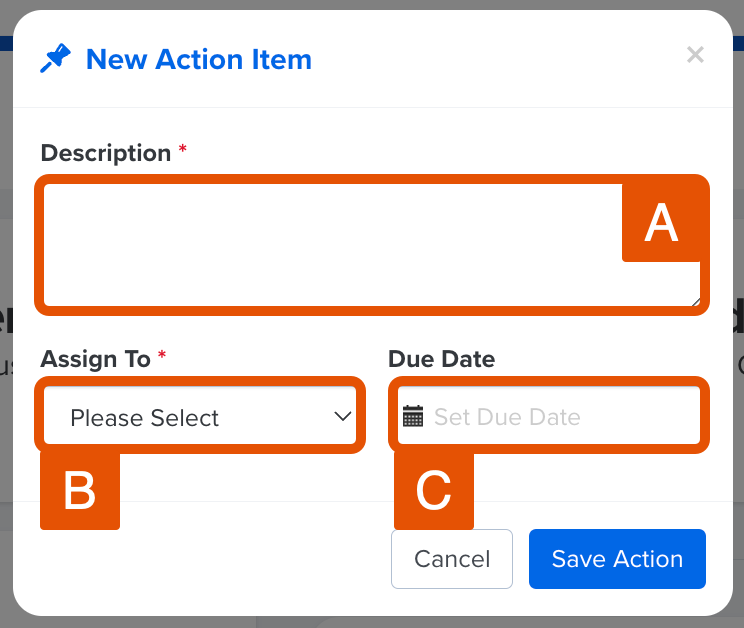 Description: A brief description of the Action to refer back to.
Assign to*: Specify who owns this Action, the Facilitator or the User?
Due Date: Optionally, when should this Action be completed by?
Click Save Action.
Until completed, this Action will be visible in the Assigned Actions card for all 1-on-1s with the same colleague.
*If the Facilitator changes for a 1-on-1, the new Facilitator can view any existing Actions between the employee and former Facilitator. However, Actions assigned to the former Facilitator must be reassigned to the new Facilitator to make any edits.
How to Edit an Action
To edit an Action, click the Action's corresponding ⋮ icon.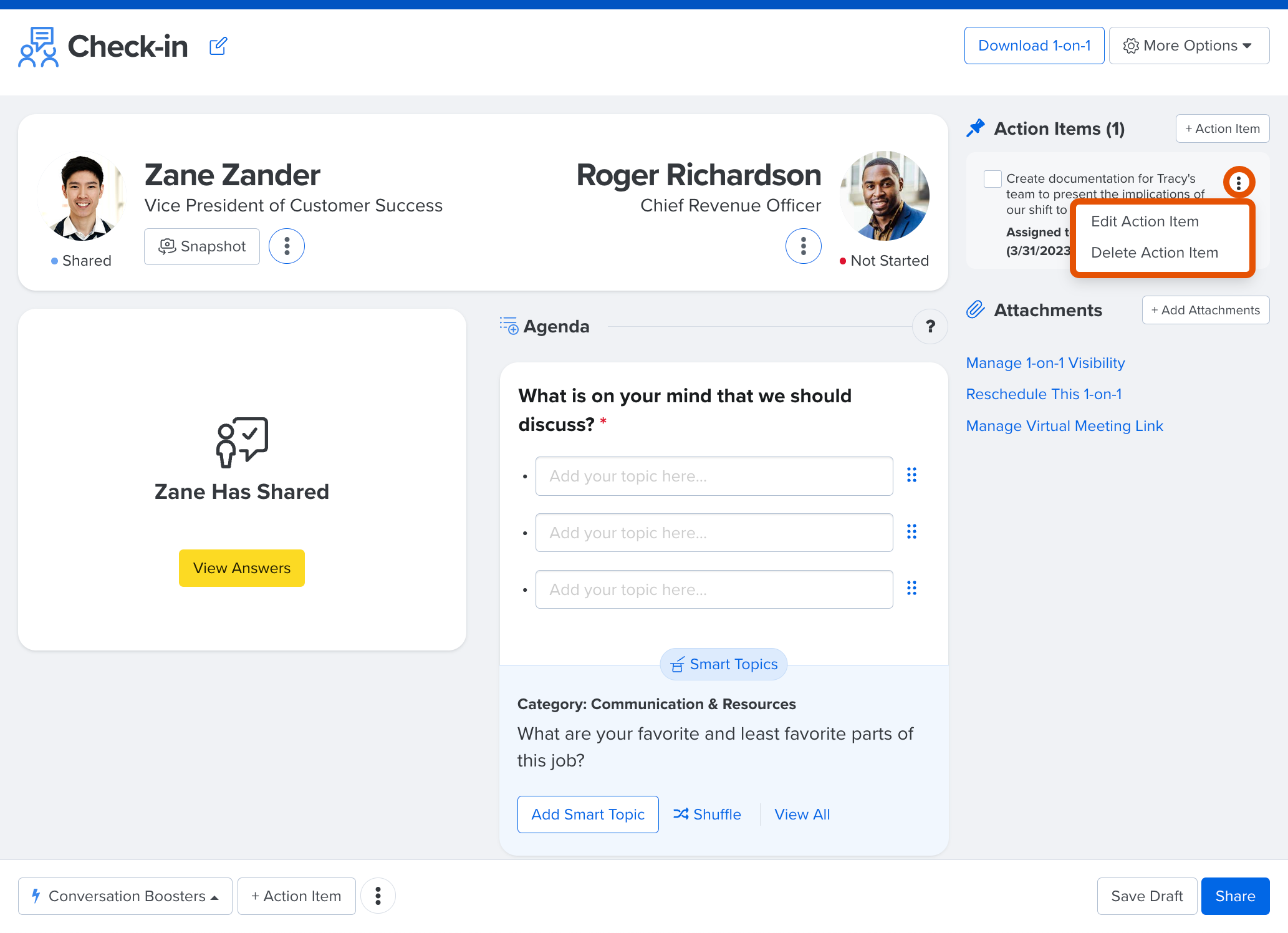 Click Edit Action to modify the description, assignee, and due date. Click Save Action to update the Action.
Click Delete Action to remove the Action from the 1-on-1.
How to Complete an Action
To complete an Action, click the Action's corresponding ☐ icon. The crossed-out text indicates the completion of an Action.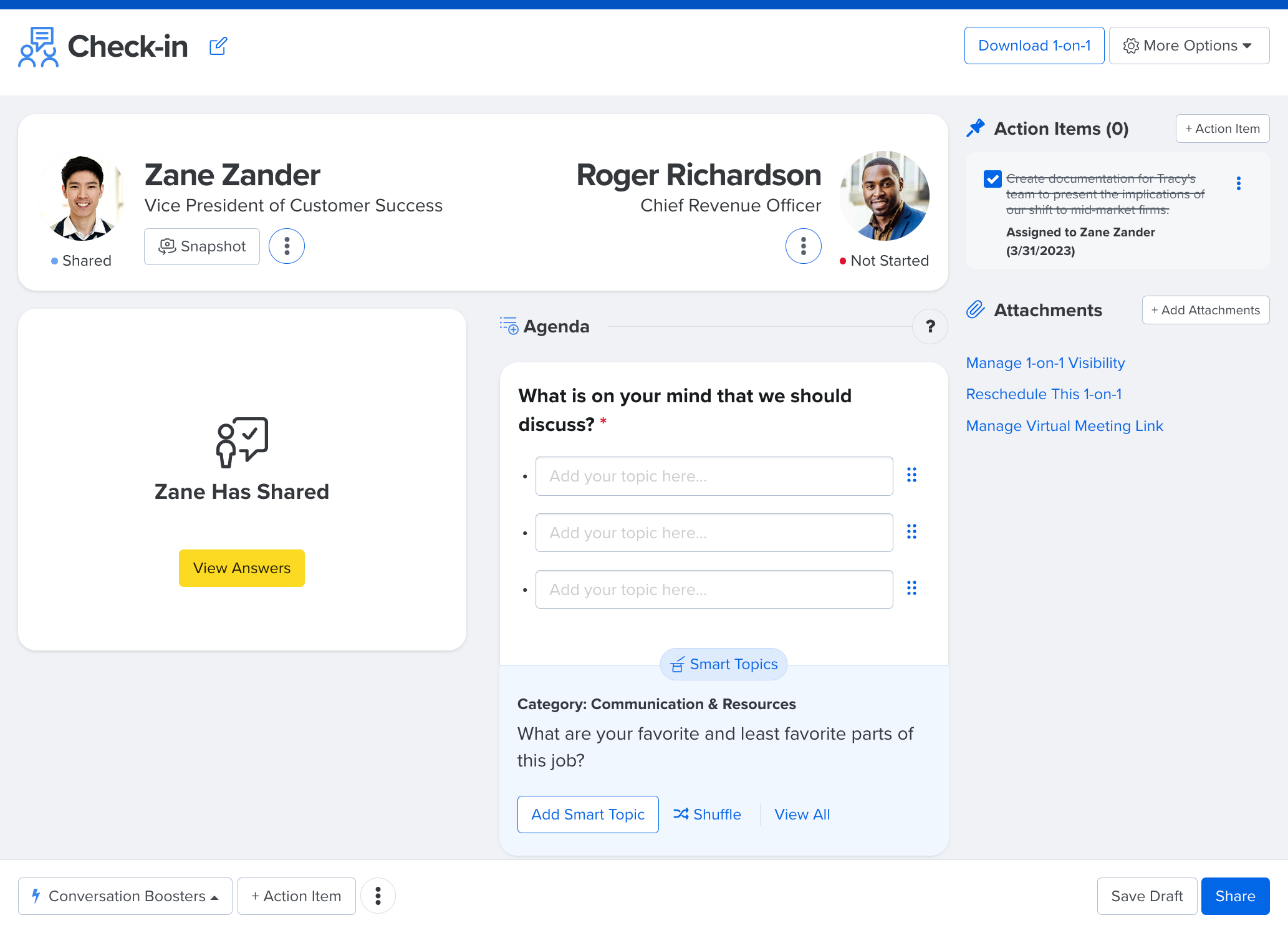 When an Action is completed by either colleague- the next time you pull up a 1-on-1 with the same colleague, the Assigned Actions card will display the number of completed Actions since the last meeting and an option to view the completed Action(s).