How to Share Recognition Posts
Share the love by sharing recognition and making sure everyone's hard work is seen and appreciated.
How do I share recognition posts?

At the bottom-left of every recognition post, you'll see a Share icon. Click the Share icon to open a modal where you can specify who to share the recognition with.

In the modal you'll see a text field where you can type in the names of people to share the recognition post with. As you type the names of your specified coworkers, a drop-down will display the name and photo of coworkers that are relevant to your search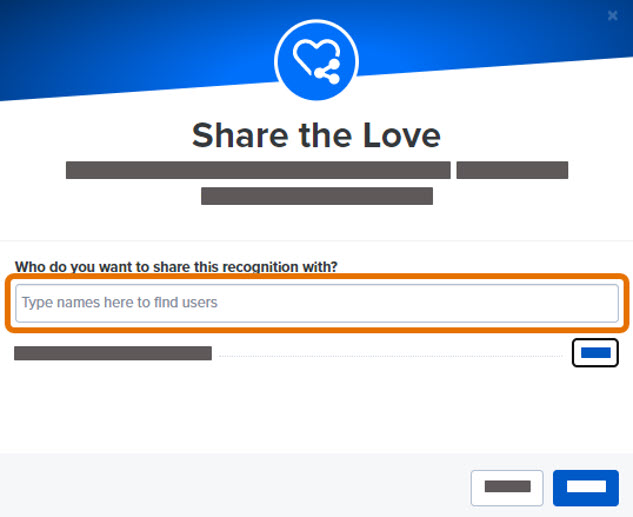 To see who has already been notified of the recognition post- click View to see a list of all the people who have received a notification.
Once you have entered the names of everyone you want to notify- click Share.
Good to Know: Each person will only be notified once, via an email notification and an in-app notification. When someone is notified, they can also then share the recognition post with others.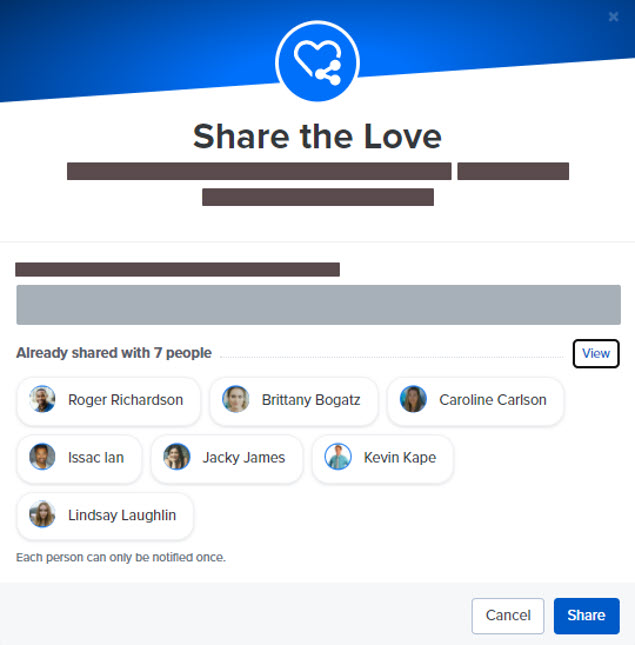 Someone shared a recognition post with me.
When someone has shared a recognition post with you, you'll receive both an email notification and a bell alert in Quantum Workplace.
Click the Notification Bell icon or click the link in your email notification to get to the Notifications page. Then click on the appropriate notification to see the Recognition post shared with you. You can then Like the post or Share it with others.